Wendy Mahoney – Business Innovation corporate positions include; Executive Director European Times, Director Sales and Marketing CNBC and Forbes Africa, General Manager Sales Trudon South Africa and Director Trudon Namibia. Wendy now heads Newmella Holdings (Pty) Ltd, a Global Business Innovation Consultancy focused on growing the profit of companies by enabling and inspiring them to innovate at a faster rate.
In the Exponential Age things are only going to get exponentially faster – the time to change is now. When a company or individual understands their value is not their product or service that is when they become unstoppable in this new age.
Book Wendy through Speakers Inc
As a seminal expert on the topic of Business Innovation Wendy unpacks the theory behind what Business Innovation actually is that few know and how to double productivity by realigning people and processes for optimum Innovation.
What truly sets Wendy Mahoney – Business Innovation delivery apart is that she combines Business Theory with Neuro Science, as an Internationally Accredited Trainer of Neuro-Linguistic Programming and Lecturer on Business Innovation. With resilience, adaptability and flexibility, any company and individual can, not only survive but prosper in the Exponential Age.
In the Exponential Age it is not the strongest that will survive, it is the one most adaptable to change (Darwin). Adapt or Die.
Innovation is change that unlocks new value. It refers to changing processes or creating more effective processes, products and ideas. For businesses, this could mean implementing new ideas, creating dynamic products or improving your existing services.
Some of the benefits will include
Increased profitability and stakeholder return
Cross-functional support for cultural change
Stronger employee buy-in and commitment to company goals and objectives
Conflict mediation and resolution
Innovation is key. Only those who have the agility to change with the market and innovate quickly will survive in a rapidly changing economic environment.
Topics Covered:
Disruption VS Innovation
Thriving in Changing Times
Quantum Thinking and Innovation
Conscious Leadership and Innovation
Conscious Capitalism and Innovation
Emotional Intelligence and Innovation
Leading Millennials and Innovation
Inclusive Diversity and Innovation
Purpose-Led Brands in the Exponential Age
Values that drive Innovation
Social Cohesion and Innovation
Organisational Structures for Innovation
Organisational Cultures for Innovation
Performance Management for Innovation
Wendy Mahoney – Business Innovation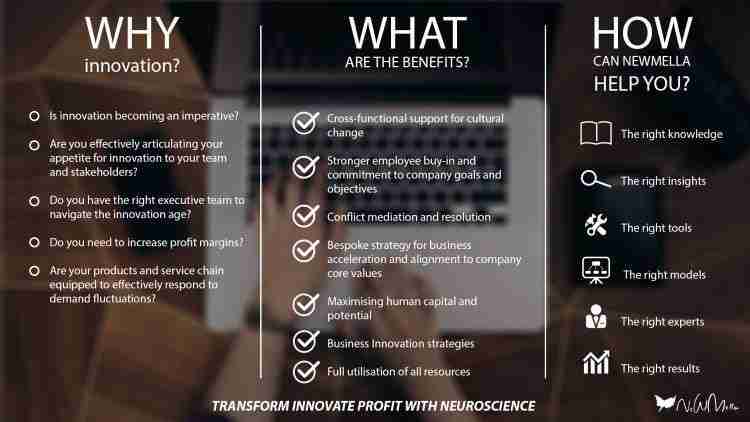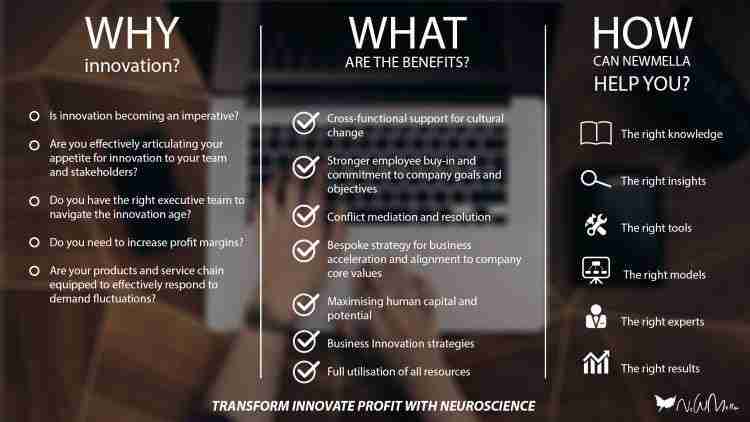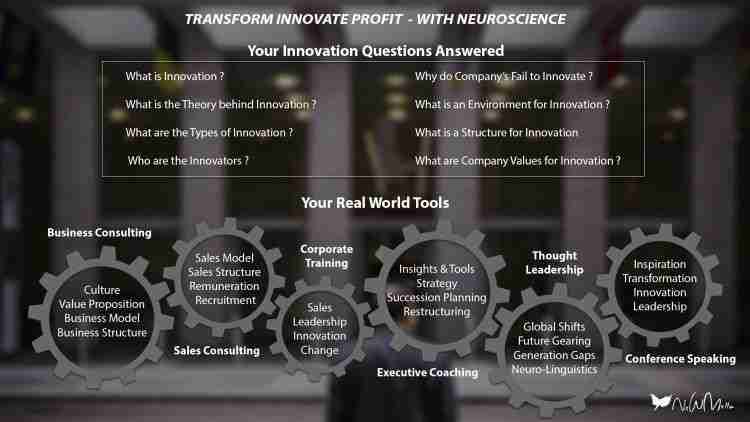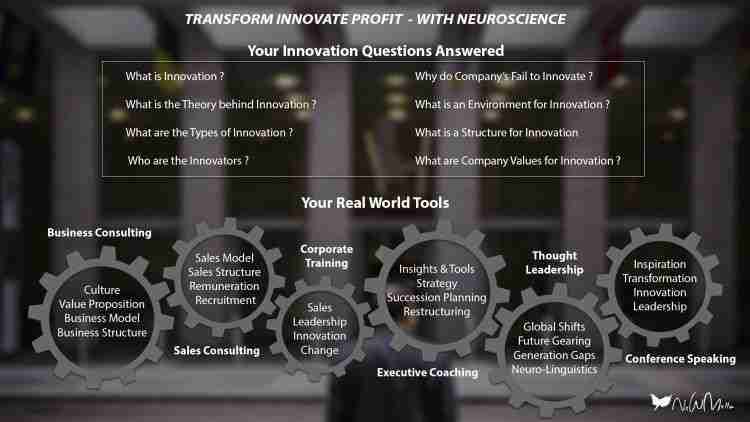 Clients:
Frost and Sullivan
Aspen
Bidvest Waltons
Bidvest Panalpina
Bidvest Bank
Sanlam
UKZN
Vega
30% Club
Livingston Leandy
TEDX
Imperial Logistics
Disrupt HR
Travels from: South Africa
Speaking fee:
South Africa – R30,000 – R40,000
International – $8,500