As an inclusive Workplace Wellness Advocate, Vivian Acquah advises managers on how to keep their team members engaged, energized, and safe in a sustainable, long-term way.
A clear Workplace Wellness strategy & implementation will fix your hidden cost drains and missed opportunity cost because it will improve talent retention, engagement, employer branding, and connection with diverse talent. It will prevent your company from leaving money on the table. It will also make your organization a better place to work and be in.
Working with me means working towards sustainable employability in a holistic way: all elements of wellness and wellbeing are interconnected, including physical, mental, career, social, community, and financial wellness. I also purposefully incorporate diversity, equity, and inclusion (DEI).
What I do is make workplace wellness & DEI accessible to everyone. I provide people with the right tools at the right time to embrace inclusive changes. I encourage people to think consciously and inspire them to get them moving.
Are you interested in having Vivian speak at your next event or do you want to hire her for workshops? You and your audience are in for a treat!
Vivian is an amazing speaker who knows how to spark the room, share a powerful message whilst providing a safe space.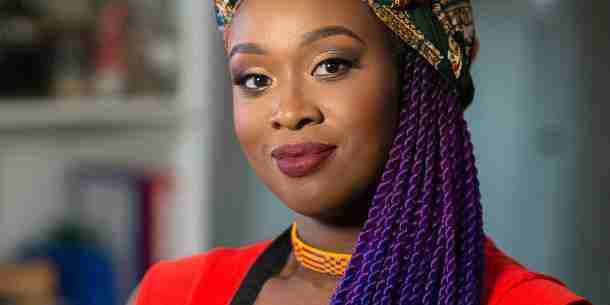 She is ready and available to speak to all audiences all over the world.
Vivian is available for virtual keynotes, events, summits, workshops, roundtable talks, webinars, and podcasts interviews.
She knows how to inspire managers, DEI professionals, HR professionals, L&D professionals, and decision-makers who want to do better when it comes to amplifying diversity, equity, and inclusion & workplace wellness.
Ready to amplify DEI/ workplace wellness together?
TOPICS AVAILABLE
Amplify Empathy
Amplify Intersectionality In The Workplace
Deactivate Microaggressions @ Work
Inclusive Leadership – Boost The Power of DEI
Pump Up The Jam For DEI Professionals
Amplify Diversity, Equity & Inclusion (DEI)
Cultural Awareness
Check Your Unconcious Bias
10 Ways To Dismantle Racism In The Workplace
Amplify Allyship
Let's Talk About Social Justice
---
Travels from: Amsterdam, North Holland
Fee: from $5,500 excludes travel
Contact us at Speakers Inc and subscribe to our YouTube channel