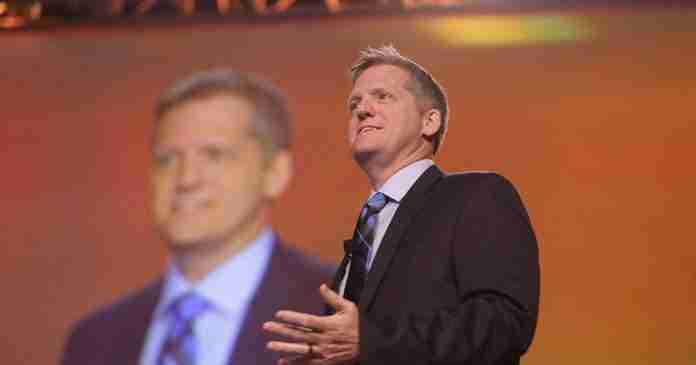 High energy and business acumen are what Thom Singer will bring to your meeting when he serves in the role of EmCee / event host. He combines upfront preparation with on sight spontaneity. At the same time he cultivates an atmosphere for your participants to engage more with the speakers and each other.
As the host of the "Cool Things Entrepreneurs Do" podcast he has interviewed over 400 CEOs, entrepreneurs, business leaders, solopreneurs, and others who have an entrepreneurial spirit. This translates into powerful introductions, engaging panel moderation, and unique content weaving as EmCee. Thom understands business and can relate to people in every industries.
All Types Of Events Need a Master of Ceremonies
Thom Singer is an EmCee / event host for corporate and association meetings. However, all types of live events utilize masters of ceremonies to ensure the gathering runs smoothly and has the right energy. From the Academy Awards, to wedding receptions, to Comedy Club shows, etc… you will find professionals hosting events and engaging people as the EmCee. There is a reason for this, and it has to do with more audience engagement.
The word EmCee can have the abbreviation MC, or emcee, for Master of Ceremonies. In the end it does matter how it is spelled. The power is with the person you select for this role. Having the right person leading your conference will definitely makes a difference. Your event EmCee will have one of the most meaningful impacts on the success of your event. They become the thread that is weaved through the whole agenda and when they connect with the audience, it creates a better culture for learning and networking.
Too many organizations select anyone they believe has a fun personality who works for the company or is on the board of the association. Sometimes these people are not even excited to fill the role of EmCee. Do not do this. The minor investment in hiring a professional will always be worth it and it shows a high level commitment to the success of the conference.
While someone inside your company might be "fine" to serve as the EmCee, your audience deserves more than "fine". Hire a professional event host / EmCee.
More Than The MC
Thom Singer will also enthusiastically serve as the opening keynote speaker and continue to participate in the program as your EmCee. This allows you to combine his expertise and impact the conference with his action-oriented content.
From start to finish Thom will string together the theme of your event with the content of all the speakers. His ability to weave all the content together and his keep eye for the culture of the crowd, make him more than an EmCee. His goal is to make the entire conference have a flow that keeps everyone leaning in to participate.
While not a professional comedian, he has a spontaneous sense of humor and the ability to inject fun into your conference. Thom is an observer who knows how to summarize all parts of a live event when serving as the emcee.
Want a powerful close to the event?  Thom has a closing keynote that wraps up the event and gets people excited to follow up with each other and make plans to come back next year.
If you already have selected your keynote speaker, he can deliver the shorter version of the Conference Catalyst content to kick-off each day with his one-of-a-kind "Pre-Note". This shore content rich TED style talk allows him to engage the audience. This means a more intimate connection as EmCee and allows him to help bring cultivate the conference culture.
Thom Singer is a vaccinated keynote speaker who is ready to travel to your next event.
Hire A Professional Master of Ceremonies
Deciding to hire a professional Master of Ceremonies / EmCee is a commitment to the success of the event and an investment for your audience. Thom Singer will work with you before, during, and after your conference to ensure that the everyone can maximize their experience. If you have not used a professional EmCee in the past, or if you tried and it was not the right fit, call Thom to discover who he will help make your event the best conference ever!
He can also be involved in hosting your online broadcast if you are creating a hybrid event.  Ask him about "The Conference Talk Show".
---
Travels from: Austin, TX
Fee: On request to MC
Contact us at Speakers Inc and subscribe to our YouTube channel