Stephen McGown is available to present as the Inspiring Motivational keynote speaker to open or close your next Paris, France event or conference.
Mr. McGown is a leading motivational speaker that delivers keynotes over 50 times per year. Stephen is available to speak at your next Paris, France event or conference. Stephen has been speaking professionally for over 7 years. His keynote and workshop topics include motivation, leadership, overcoming adversity and more.
By working with Stephen, you are guaranteed a seasoned speaking professional that will make your event a success. Stephen brings energy and positivity to each of his presentations.
Stephen has presented keynote presentations around the globe to some of the largest organizations in the world including IBM, Old Mutual Wealth, Cisco, Unilever & More. Learn more about why Stephen McGown is the right motivational keynote speaker for your next Stephen McGown is available to present as the Inspiring Motivational keynote speaker to open or close your next Paris, France event or conference.
Stephen McGown is a recognized expert in professional and personal reinvention. A highly sought-after keynote speaker, transformational leader and business mentor, he guides individuals and businesses to capitalize on change and magnify their impact from his experience of being the longest held captive by Al Qaeda (6 years) in the deserts of Africa.
His unique expertise is in combining practical business tactics with accelerated learning strategies to embrace change, encourage innovation and increase sales for people and organizations worldwide. Stephen McGown inspires, empowers and guides people to achieve massive and lasting personal and professional growth, whether it be as a keynote speaker, facilitating corporate workshops or mentoring individual.
A leading international keynote speaker, Stephen has reached tens of thousands worldwide with his message of Overcoming Adversity as the competitive edge in the face of today's complex markets. Stephen is a sought-after business culture catalyst who inspires, empowers and guides organizations and individuals to create sustainable, high-performance strategies. Through Stephen's keynotes, he helps leaders embrace change, cultivate work cultures of greater unity and resilience, as well as strengthen their voice as purpose driven leaders.
---
WHY PARIS, FRANCE?
Paris has a place on pretty much every traveler's bucket list. It is known as the most romantic city in the world, and is home to some world famous sights that are constantly shown in travel magazines, movies, and other works of art.
Paris, the capital of France, has a population of over two million people and is one of Europe's most-visited cities.
There are two major international airports in Paris, Orly Airport and Charles de Gaulle Airport, the latter of which is the second busiest airport in all of Europe. There are also plenty of buses and trains passing through Paris, making it a convenient stop on a European budget backpacking trip.
But why is Paris so famous? What is it about this city that attracts travelers from all over the globe? There has to be more than just the Eiffel Tower, right?
Right. Paris is a diverse and sophisticated city that appeals to the wealthy but can also be enjoyed on a budget. In addition to the Eiffel Tower, Paris has countless other gorgeous landmarks and monuments that add to the beauty of the spacious boulevards and their charming cafés.
French cuisine is also world famous, and you can find some of the best of it in Paris. There is world class shopping and a dynamic fashion scene, and plenty of interesting museums and art galleries.
Just outside Paris, there are plenty of fun day trips to take for a further insight into the culture and history of France.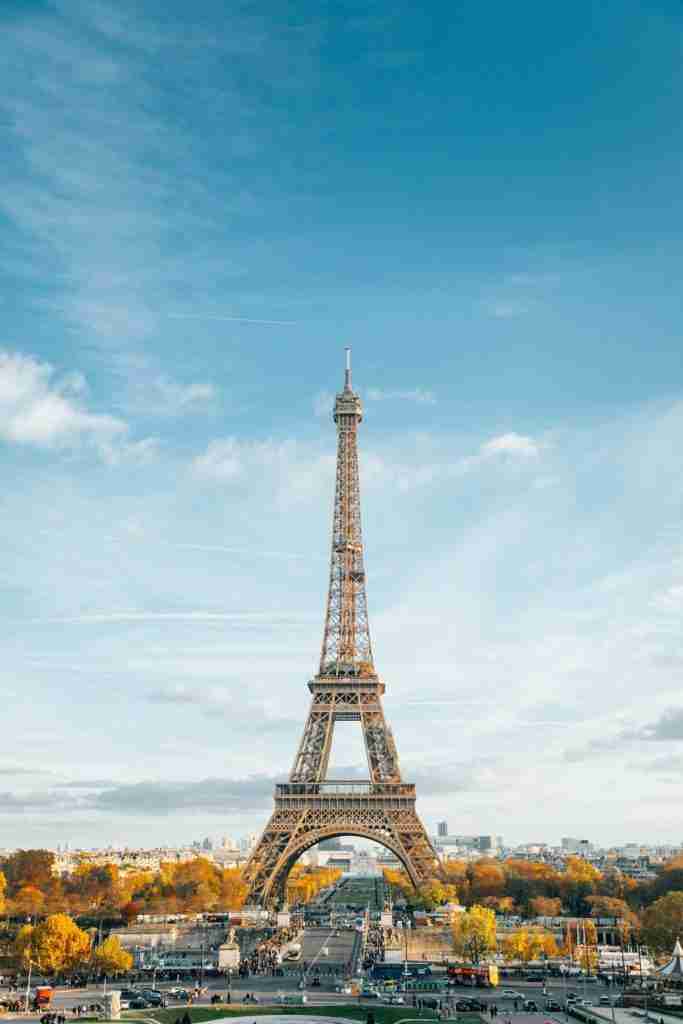 Paris is absolutely packed with things to do, so no traveler who stops here will find themselves bored. As a wonderful insight into French culture and cuisine, with some incredible photo opportunities, Paris deserves its place on every traveler's bucket list destinations.
8 unforgettable reasons to visit Paris
Famous landmarks
Amazing French food
Shopping opportunities
The café culture
Impressive art collections
Parks and gardens
Fun day trips
Worldpackers experiences