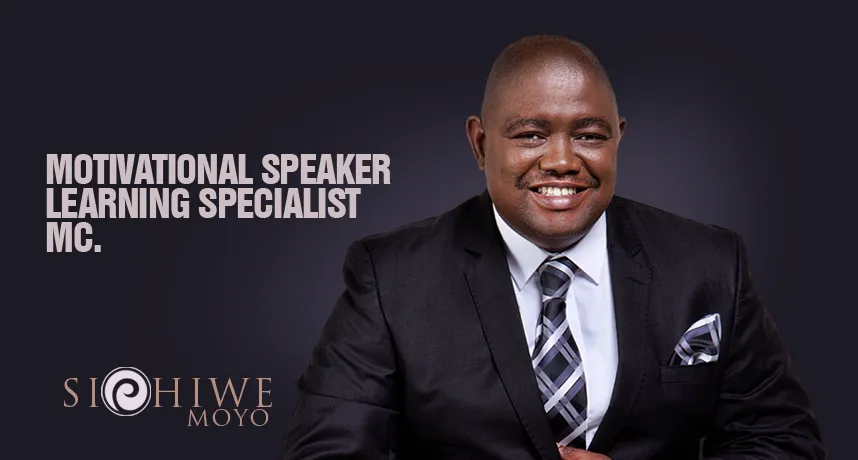 He researches and speaks on employee engagement, employee morale, and employee motivation and on strategies aimed at nipping the entitlement culture in the bud.
Siphiwe Moyo is a sought-after and highly-rated International Keynote Speaker, Facilitator & Author based in South Africa. He is an Adjunct Faculty member at GIBS, Wits Business School, Henley Business School and the Johannesburg Business School. 
He is a doctoral student in Leadership and Organisational Behaviour. A seasoned HR practitioner and Organisational Behaviour specialist, he studies and teaches human behaviour within a workplace context.
He is considered an expert in leadership, cultivating hope, optimism, employee motivation, resilience, employee ownership & accountability as well as helping employees cope with organisational change.
His talks and interventions are aimed at improving employee productivity, psychological capital, affective organisational commitment, employee engagement, job satisfaction as well decrease or eliminate workplace deviant behaviours.
Showcase Keynote: POSITIVE LEADERSHIP
Unpredictability is very much still with us. In order to adapt successfully, organisations need to have adaptable employees. Perceived organisational support is a prerequisite for employee adaptability. Employees need to feel safe to experiment, take risks and explore the unknown. Contrary to what some may say, positive leadership does not lead to reckless optimism but rather it creates an environment that reinforce agility and adaptability.
In this talk, Organisational Behaviourist, Siphiwe Moyo shows leaders how to:
Get results by giving trust
Create psychological safety necessary for adaptability
Encourage divergent views without affecting morale
Focus on strengths and capabilities

 

Enable flourishing and thriving through caring for employees
Take a peek inside of our speakers images