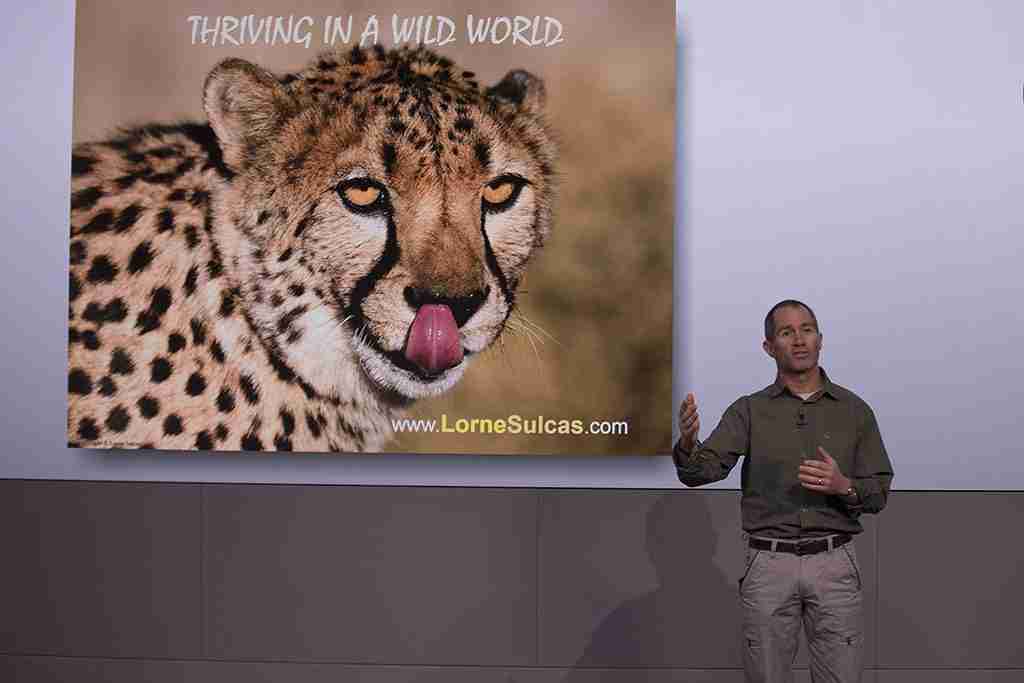 He has spoken on the world's biggest stages. He appears on CNN. His clients include organizational giants on five continents, from NASA to Hershey's, Tesco to Rolls Royce.
His keynotes are one-of-a-kind. Unforgettable. Not anything your audience has seen before. Nor anything they'll ever see again.
He is an extraordinary expert; renowned professional; a 'cat'-alyst; trusted Motivational and Conference Keynote Speaker to CEO's and Event Planners. Around the planet.
The Big Cat Guy travels the world sharing potent life and organizational lessons from these super-predators that have been thriving for millennia in the face of change and competition.
His message moves people to act. His captivating stories and award-winning photos will pierce your audiences' hearts.
Showcase Keynote: Thriving in a Wild World™
Lorne's message is uniquely simple and relatable.  Everyone loves and relates to animals. And because they relate to the message, they retain the message.  And that's what makes Lorne's presentation so powerful: it's unique, simple, but unforgettable.
No-one has ever fallen asleep in Lorne's keynotes!