Sebastian Terry is a best selling author of his book 100 Things. Host of his own reality TV Show of the same name in which he helps members of his community chase down their own list items, and Founder & CEO of 100 things Corporate Wellness Solutions.
He is recognized as one of the Worlds best inspirational speakers, working with companies of all shapes and sizes including; Google, Life Is Good, TikTok, McKesson and Bank of America.
Seb has a passion for helping others achieve and is working hard to get as many people as possible to set, strive after and attain their biggest (and smallest) life goals.
Shocked by the death of a close friend in his mid-twenties, Sebastian Terry experienced a moment in his life where he asked himself a simple question; 'Am I happy?'.
The answer was NO, and so, he created a list of 100 Things that he hoped would transform his life.
For over a decade Seb has been chasing down the goals on his list and teaching others how to do the same.
From marrying a stranger in Vegas (Item #2!) and delivering a baby (#23), to living on a deserted island for 1 week (#63) and even walking across a country (#36), Seb has become a sought after speaker, inspiring and catalyzing human progress and connection around the world
The impact of time and experience has helped shape Seb's journey from the pursuit of fun and exciting life goals to the realisation that these strategies transfer not just to others who dream of achieving personal goals, but also into the mechanics of organizational growth..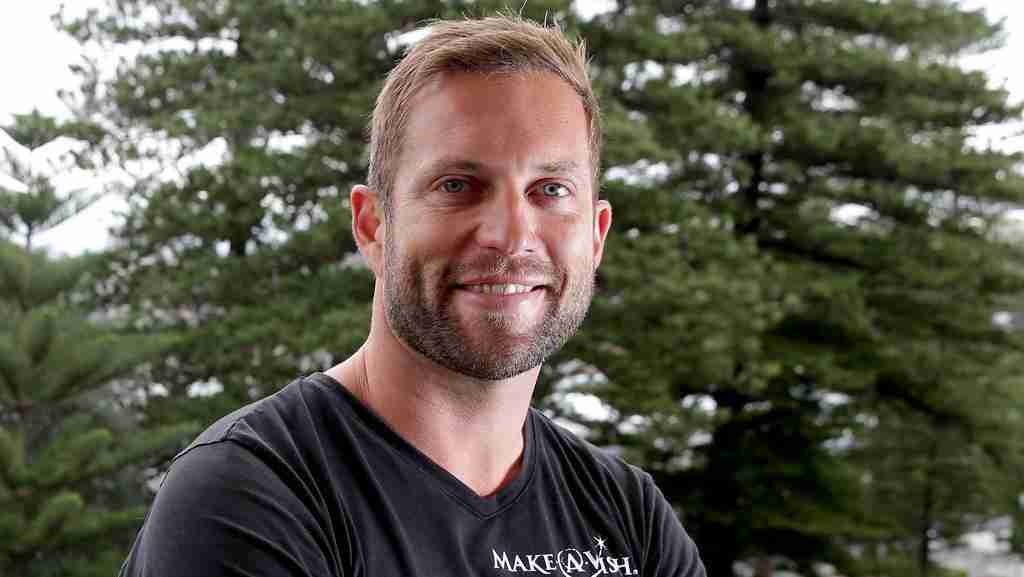 Goals are the Vehicle for Change.
Sebastian works with organizations who value the wellness of their employees.
Drawing on his inspirational story of personal loss and the subsequent journey to find purpose in life via his list of 100 things, Sebastian is renowned for delivering action-based messaging that integrates goal setting, striving and accountability as a vehicle for personal and collective evolution.
With his 'Live Your List' philosophy turned into a best-selling book, a TV show and a game-changing corporate wellness program, Sebastian's dynamic storytelling and expert facilitation has helped some of the world's largest brands support & leverage the personal growth of their employees as a foundational pillar for professional development and organizational health.
---
Keynote Topics
Why Wait? Using Goals As A Vehicle For Change.
In a world of constant disruption and change, it's our goals that act as our personal vehicle for evolution. Integrating every aspect of our lives, Sebastian's keynote reframes not only our perspective on what it is to realize and attain personal and professional ambition, but how to turn goals into reality in just 4 steps. In a story that has gained global attention, Sebastian shares how personal development inspires collective evolution.

Audience Takeaways:
Maximizing performance through values-based autonomous goal setting
Why wait? Creating your catalyst moment NOW
The 4 steps to creating your ultimate list
Linking personal growth and professional development
The science of goal-striving & pursuing passion
Putting the ACTION into your action plan
Accountability through group connection
Building An Unstoppable Mindset: Mastering Mental Health.
The importance of mental wellness cannot be overstated; from personal ambition and achievement to professional engagement and performance, mental health is at the heart of everything we do. Combining his own story with from-the-field data, Sebastian's keynote delivers an 8-step process with actionable steps to address personal wellness, workplace performance and community connection.

Audience Takeaways:
Self analysis as a gateway to self discovery
Harnessing disruption & adversity as a fuel for growth
Outgrowing your comfort zone
Building resilience, optimism and wellness through autonomous goal setting
The positive psychology of goal setting, goal striving and goal attainment
Creating frameworks for long term success
The 3 C's: connection, conversation & community
Building Culture The Right Way Up: Creating A Mutually Beneficial Workplace.
Company culture is key to organizational health. Combining values-driven vision, inclusive frameworks and actionable channels, Sebastian's keynote delves into the building blocks of a healthy culture, linking individual development to organizational vision.

Audience Takeaways:
Aligning values as the framework for growth
Cultivating purpose-driven leadership
Building a we win, I win culture
Fostering inclusive environments to develop talent
Creating responsive & agile frameworks
Developing healthy ecosystems for communication & connection
---
---
Travels from: Los Angeles, CA
Fee: from $15,000
Contact us at Speakers Inc and subscribe to our YouTube channel