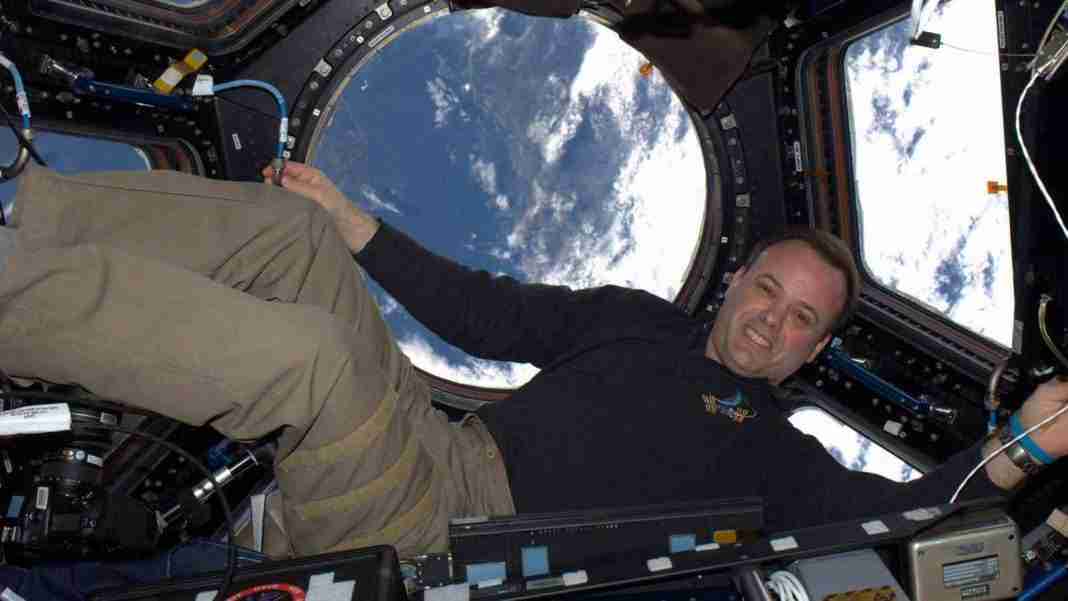 Having enjoyed an illustrious career that has cemented Colonel Ron Garan has a place as one of the world's most influential individuals, the iconic father of three is a decorated NASA astronaut, fighter pilot and test pilot, a humanitarian, and a social entrepreneur.
As part of a select group of individuals who have been fortunate enough to see the world from space, Ron champions his "orbital perspective" message to improve life on earth. Ron is celebrated not just for his research in space but also for his humanitarian contribution to life on earth.
A thirty-year career in the US Air Force and NASA has given Ron a unique perspective on how teams function under stress.
Ron has been a member of several high-performing teams in combat, during high-risk test flights, and in dealing with life-or-death aircraft emergencies—which have forged a process to turn stress into performance. Ron merges those lessons with his entrepreneurial and corporate executive experience, providing unique insights for organizations facing tough challenges.
The idea of strapping yourself to a rocket filled with 4 million pounds of explosives forces one to learn and accept new technology.
Many of the problems facing organizations today have technological solutions. However, we can't just slap a technical Band-Aid on a problem and expect it to go away. Success occurs when we take a holistic approach to technical solutions. Using real-world examples, Ron navigates the benefits and unintended consequences of technology in an increasingly interdependent landscape.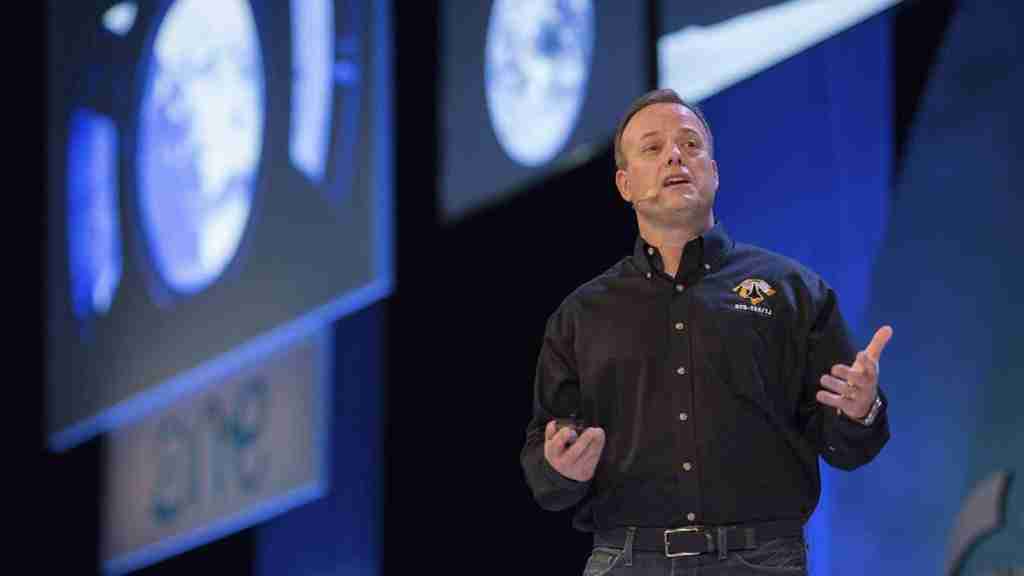 Keynotes & Speeches
Taking Ron's orbital perspective, audiences learn to look beyond what separates us and to recognize that we're are all in this together, on one common mission. 

Ron's career as an astronaut, decorated combat fighter pilot, commercial space executive, and humanitarian offers a unique perspective to any meeting or event. His lessons from living, working, and spacewalking on the International Space Station, perhaps the most complex structure ever built, serve as a perfect illustration for collaboration.
His approach has a powerful effect, allowing audiences to set aside differences, work as a team, and embrace change for a brighter future. Ron's long-term and big-picture perspective continues to effect positive change in individuals and organizations across the planet.
Core Topics
Leadership & Risk Management
Ron's strategy allowed him to effectively navigate risk while flying in combat, while pushing the envelope as a test pilot, and during two space missions and four spacewalks. Ron Garan also shares how he has applied his strategy to risk in his many entrepreneurial endeavors.
Key Takeaways:
Risk is the price we pay for a greater benefit.
Maintaining the "tried and true" in rapidly changing environments can be the riskiest decision.
Where's the way out if everything goes south?
Finding Unity in Divisive Times
Highly engaging and inspiring, Ron Garan uses the International Space Station and many other examples of profound collaboration to drive home the incredible power of being able to set aside our differences and work together toward a shared goal.
Key Takeaways:
Work as one team to achieve overarching goals.
Break down silos in your organization.
Build a foundation of trust.
Embracing Change & Technology
The business landscape has been changed in part by positive things like revolutionary technical innovations, powerful new ways to reach consumers and customers, an explosion of collaborative tools, and many other positive trends that together are rewriting the fundamentals of business.
Change is also caused by the disruption and uncertainty all around us. We are living through very uncertain times, and many factors impacting our business operations. Change and uncertainty can cause us to shrink and become more conservative in our business approaches, or we can see them as opportunities.
In order to successfully capitalize on the opportunities that are all around us, we need to take a holistic approach and strive to see how everything fits together. In today's climate, the riskiest course of action is to simply continue to do what worked yesterday.
Key Takeaways:
Turn problems and challenges into opportunities.
Take advantage of revolutionary new ways to reach customers and consumers.
Zooming out allows us to see who has the pieces of the puzzle and what picture they form.
Corporate Social Responsibility
Business enterprise has the incredible power either to destroy our world by clinging to a two-dimensional, us-versus-them, winner-take-all mind-set at all costs, or to save our world by embracing the reality of the interdependent nature of all things and incorporating a new paradigm of long-term thinking and profound collaboration.
Companies that cling to the old models will begin to see themselves being left behind and will have to adapt, evolve, and take on a much more cooperative approach to keep up with the economic growth that true collaboration will spark.
Key Takeaways:
Learn how to write corporate social responsibility into the DNA of your organization.
Open and transparent collaboration will fuel tremendous economic growth.
The three-key pillars are: interdependence, profound collaboration, long-term thinking.
Innovation & Planetary Stewardship
We can take an environmentally sustainable business approach while developing new and exciting products and services, creating more jobs, and increasing profitability.
Issues such as global warming, deforestation, ocean acidification, and biodiversity loss can't be addressed as stand-alone issues when in reality, they are symptoms of an underlying root problem, which is that we do not see ourselves as planetary.
Key Takeaways:
We don't live on a globe.
Go after the root cause rather than the symptom.
Work with our biosphere, not against it.
Hire Ron For Your Next Event
Looking for an inspirational keynote speaker to give a keynote speech or annual meeting address?
Ron Garan's compelling stories about being a combat fighter pilot, NASA astronaut, and leading social entrepreneur will inspire and motivate your organization to turn innovative ideas into actionable progress.
VIRTUAL KEYNOTE
ELEVATE YOUR PERSPECTIVE
Go on a virtual 71 million mile journey as former Astronaut Ron Garan shares his experiences and powerful lessons learned from orbiting the earth aboard the International Space Station.
Ron's virtual keynote presentations inspire individuals and teams to create exponential progress within their organizations by turning challenges into opportunities, ideas into action, and fear into focus.
Imagine spending 178 days living and working aboard the International Space Station . . .
Imagine the challenges and issues that you would face every day – many of them could be life-threatening. You have to rely on your training, ingenuity, and your ability to adapt.
No lifeline. No neighborhood hardware store. It's all up to you and your team.
Definitely not your typical day at the office.
That's exactly what it was like for Ron Garan as he lived and worked aboard the International Space Station for close to six months and it's those stories he shares in his virtual keynote program – A View From The Orbital Perspective.
In his virtual keynote, Ron uses original, larger-than-life footage captured from space to tell the story of how his perspective of the world and humanity changed after spending six months in orbit.
Your team will walk away with a renewed sense of profound collaboration and the desire to set aside their differences and work together toward shared goals.
Ron Garan uses his virtual keynote services to share his experiences in space, combat, and in the corporate world to give actionable guidance and inspire teams to:
Develop an "Expeditionary" Mindset to Excel During our Current "Hostile" Environment
Function Efficiently & Productively Even While Physically Separated
Adapt to Change & Uncertainty During Times of Chaos and Disruption
TESTIMONIALS/REVIEWS
"It was an honor for us to have you as a Keynote Speaker."
" Your lively discussion, accompanies by your video, was greatly appreciated by our staff who enjoyed learning from your experiences both in your professional and personal developments. Many staff members have noted they learned valuable lessons from your discussion, especially as we continue to face an isolated work and personal environment. In these times, your messages of hope, of encouragement and of a better tomorrow resonated with our team. " – MaryAnn Tierney, Regional Administrator, FEMA
---
Contact Us at Speakers Inc and subscribe to our YouTube channel