Nichole Pitts is the the founder & CEO of Ethintegrity by helping clients seek more nuanced, creative, and digestible ways to solve complex Ethics & Compliance, and DEI problems. Helping them forge a path into a future where a healthy, diverse culture drives business and creativity helps them thrive.
Receiving a Doctorate of Jurisprudence from Indiana University's Maurer School of Law was only the beginning of my story and a bit of a boring start, to be honest. But everything changed when my love of travel kickstarted an adventure into the world of Ethics & Compliance.
Helping clients all over the world allowed me to meet new people, take in diverse perspectives, and practice using guidance from the US Department of Justice to teach "best practice" ethics.
Seeing how I could help people take real action towards diversity, equity, and inclusion (DEI) gave me a sense of purpose that I had been missing. However, I soon learned my approach had its limits, and they only amplified when I started my own company.
Because while my background and training prepared me to navigate difficult conversations and dangerous situations abroad, I was also exposed to my own biases and realized that one size doesn't fit all. That one person's definition of "good" doesn't always capture the nuance needed in different cultural or business settings.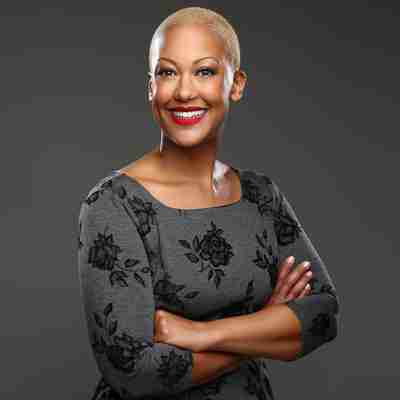 PUBLIC SPEAKING:
Nichole is a regular panelist and speaker at ethics & compliance conferences and leadership events hosted in the US, UK, and Europe.
Some of the recent topics presented include
"Creative Approaches to Compliance Messaging,"
"Training and Communication Innovations That Drive Culture,"
"Redefining Yourself: Turning Challenges into Opportunities,"
"How to Constructively Respond to Bias & Microaggressions."
Conferences – Keynote Speaker
Halycon's Global Anti-Corruption, Compliance & Ethics Summit (Lisbon, Portugal): Speaker – Reducing Risks in Joint Ventures
Ethisphere Ethics Forum (Paris, France): Panelist – Corporate Governance – Fueling the Boardroom Discussions with Company Integrity
Ethisphere Ethics Forum (London, UK): Panelist – Third Parties: Assessing and Monitoring Risks with Global Relationships
Ethisphere Global Ethics Summit (New York City, NY): Panelist – Training and Communication Innovations That Drive Culture
C5's Women in Compliance Conference (London, UK): Panelist – Creating and Improving Compliance Training That Innovates and Engages the Audience
Society of Corporate Compliance & Ethics (SCCE) European Compliance & Ethics Institute (Frankfurt, Germany): Panelist – Building a Global Compliance Training Program in 2018 – Innovation & Strategy
The Anti-Corruption Report (webinar): Panelist – Creative Approaches to Compliance Messaging
International Bar Association (IBA), supported by the Organisation for Economic Co-Operation and Development (OECD): 16th Annual Anti-Corruption Conference (Paris, France): Panelist – Navigating the Data Protection Labyrinth: Due Diligence, Cross-Border Investigations, Internal Reporting Mechanisms & Investigations in the Era of GDPR
C5's International Conference on Anti-Corruption (London, UK): Panelist – Structuring a Transparent Third Party Management Programme to Monitor and Audit Ongoing Risks about the Type of Third Party, Contract Performance and Payment
Evnoia Group's Women's Leadership Summit (Amsterdam, the Netherlands): Chairperson & Speaker – Redefining Yourself: Turning Challenges into Opportunities
BERRY Professional's 2nd Annual Global Compliance, Ethics and Anti-Corruption Summit (Munich, Germany): Speaker – Developing an Innovative & Effective Compliance Program that Creates a Competitive Advantage for your Company
Play Strategy's Empowering Diversity through the power of Play conference (Brussels, Belgium): Keynote Speaker – Using LSP to Solve Ethical Dilemmas
SCCE New York Regional Compliance Conference (virtual): Speaker – How Diversity, Equity, and Inclusion (DEI) Can Affect and Empower your Compliance Program
---
Testimonials:
---
---
Travels from: Atlanta, GA
Fee range: $5,000 – $10,000
Contact us at Speakers Inc and view full profile on WeSpeak Global