Melissa Boggs career started at one of the "best places to work", which set her expectations high for what work life looked like.
After enjoying 12 years at this company and a cross country move, she found herself back on the job market. Except no other workplace felt as engaging, no other employee-leader relationship as supportive and communicative. She wasn't engaged, and found herself drifting from job to job, chasing that experience.
It wasn't until she became the Co-CEO of Scrum Alliance that she was able to re-create that experience for her staff. It was incredibly rewarding, but as CEO, Melissa was suddenly faced with a new set of challenges, giving her an incredible amount of empathy for other CEOs.
The nuances (and blame-shifting) of the relationships between leaders and teams became evident to me. This relationship is the key to employee engagement, yet we largely ignore it in favor of pointing the finger in one direction or the other.
The time for change is now
The pandemic has opened the door and accelerated the movement for change in the workplace.
The Great Resignation is just the beginning of employees demanding a different relationship and experience with their jobs. A clear message is being sent by employees all over the world: the time for change is now.
It is Melissa's mission to change individual lives and, as a result, entire organizations. To bring hope to suffering leaders and employees alike, and revolutionize the way we work together. She is excited to see what products and services that organizations will produce when they begin to see humans as humans, and unleash them to do their best work.
As your speaker and consultant, Melissa Boggs is here to help you craft intentional experiences that do more than just retain talent – but that ignite a new sense of ownership and commitment in employees AND in you.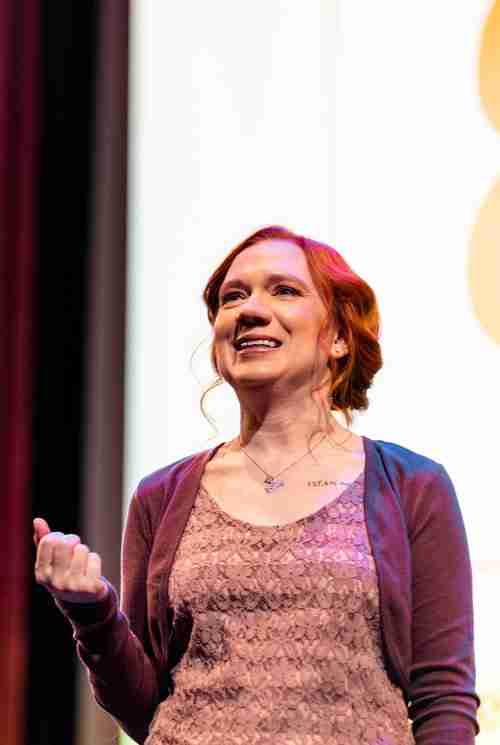 ---
KEYNOTE TOPICS:
THE TRUTH ABOUT AGILE
In 2001, 17 leaders in the software development industry came together to create the Manifesto for Agile Software Development. Today, 30 fifteen year olds in Denver, Colorado are tackling their English homework according to the 4 values and 12 principles that they outlined. The agile movement started spontaneously at exactly the right moment, as the pace of change in the world was accelerating exponentially. But how did it go from software development to public high school?
Chances are, if you've been in the industry for any amount of time, you've heard the word "Agile" thrown around a time or two. Perhaps you've been part of an "Agile Transformation" or you have attended a certification course for Scrum or Kanban.
In the 20 years since the Manifesto for Agile Software Development was drafted, "Agile" has taken on a life of its own. But what is "Agile" really, and what does it mean for you? Is it story points and two week deadlines? Is it kumbaya and "soft skills"?
In this talk, we'll get into some real truths and real talk about what it means to be agile in today's changing world. Book-ended by the story of 30 fifteen-year olds in an agile classroom in Denver, we'll breathe new life into the 12 agile principles and inspire you to create a new experience for yourself and others.
HUMANS, ENGAGE! CREATING AN INTENTIONAL EMPLOYEE EXPERIENCE FOR THE MODERN ORG
Throughout the pandemic and post-pandemic era, the world of work has experienced an awakening. After extended periods of work from home, new levels of flexibility, and almost forced work-life integration, pre existing workplace traditions are no longer palatable. Employees and leaders alike have learned that we can be incredibly productive while still being present for our lives.
While we often think about employee engagement as the responsibility of the organization's top leader, sustainable engagement requires that we partner with employees so that they are in the driver's seat of their own experience. For that reason, our workplaces, virtual or not, require design intention to create flexibility that is built for the long term.
In this talk, I will describe the five things that employees need to increase their own engagement, and the one thing that modern leaders must do to enable the type of engagement that marries employee and client needs.
---
Travels from: Denver, CO
Speaking fee: from $10,000 – $15,000