After finding his feet on campus radio in the late 80s, Mark Pilgrim started his professional radio career on 5fm in the mid 90s, spending 10 years with the station before spending the next 10 years broadcasting simultaneously on 94.5 Kfm across the Cape and 94.7 Highveld Stereo in Johannesburg, South Africa.
In 2014 Mark joined start-up station HOT919, which went on to win Station of the Year in SA for 5 years in a row.
2021 a new commercial station, HOT102.7FM, was born and Mark currently hosts the popular 9am-noon show Monday to Saturday.
In July this year the South African radio industry honoured Mark by inducting him into the Radio Awards Hall of Fame for his contribution to the medium for many decades.
Mark has also hosted numerous prime time television shows over the years, including Big Brother South Africa on MNET, new moves on eTV and Face2Face on SABC2.
In 2008 he hosted the country's biggest ever television game show, the Power of 10 on MNET.
Mark is a well polished master of ceremonies, corporate deejay, as well as motivational speaker.
In addition, he is a professional voice artist, having narrated hundreds of radio and television commercials as well as audio visual presentations.
From 2013 to early 2016 he was also a magazine columnist for South Africa's Living and Loving magazine, writing a monthly column about parenting from a dad's perspective.
Mark is also a published author. His autobiography titled Beyond the Baldness about never giving up, fighting back and chasing your dreams was released at the end of 2015.
In 2020 Mark completed his Masters in Business Administration (MBA) at Edinburgh Business School (Heriot-Watt University) in the United Kingdom.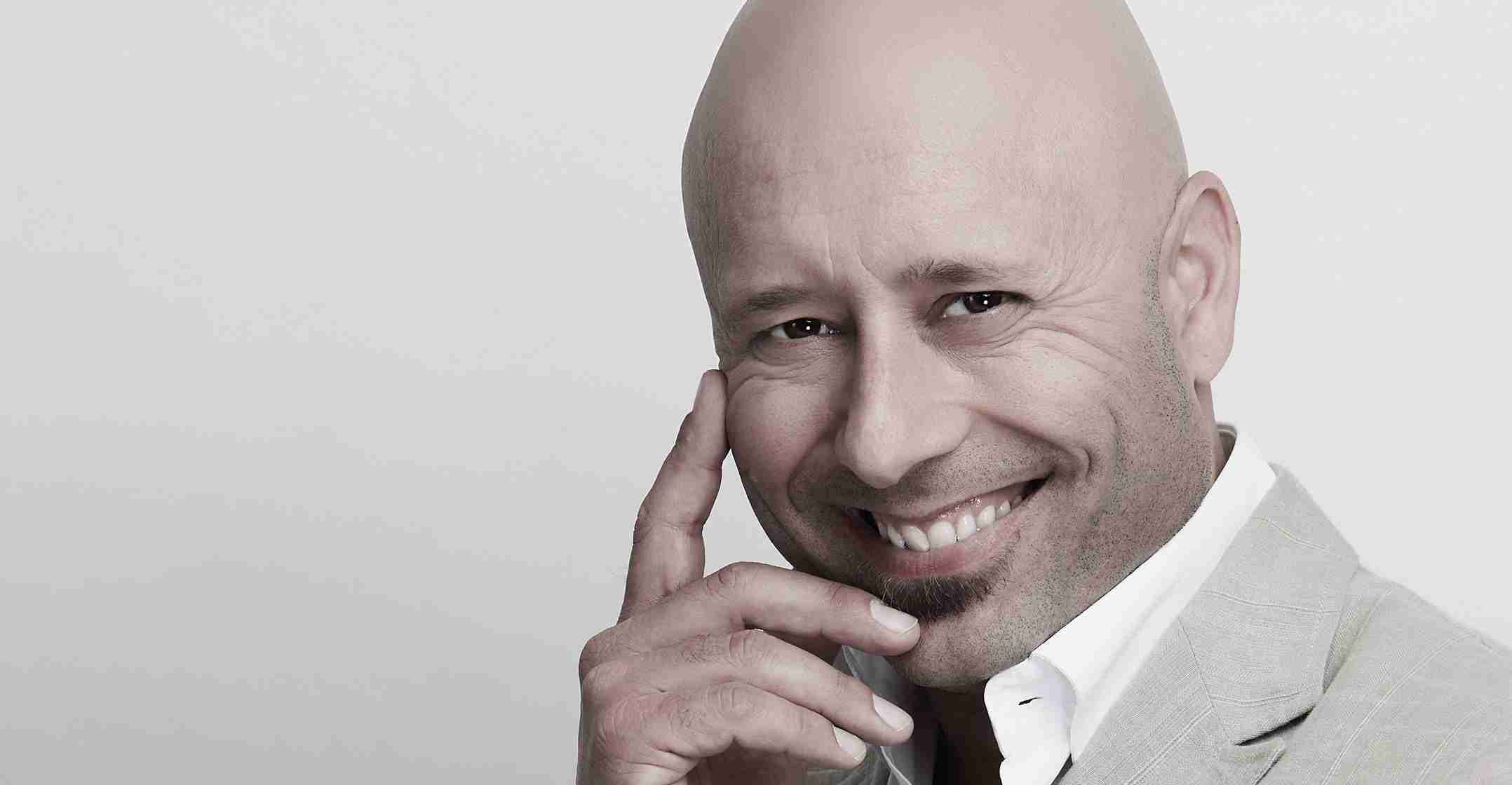 Mark Pilgrim
Mark is a cancer survivor. At the age of 18 he was diagnosed with stage 3 testicular cancer, which spread to his lungs and kidneys.
He attributes his positive attitude towards life as being responsible for him still being alive over 30 years later!
Mark often shares his experiences with others so that they can be more aware of what cancer is about, as well as the signs to look out for.
He is also a friend of The Reach for a Dream Foundation and a patron of CANSA. Mark is well known as the bald head that leads the annual CANSA Shavathons.
​
From the moment Mark went into remission he decided that he was going to chase his dream and get onto radio, so whilst he was a consumer researcher by day, by night he was a "demo tape" maker, sending countless demos to countless radio stations.
After having the door closed in his face for eight years, perseverance eventually paid off in 1995 when he managed to get his first radio show hosting weekend graveyard on 5FM.
After many years with 5FM, Mark moved onto 94.7 Highveld Stereo and 94.5 KFM, followed by Hot919. Television was a natural progression, and over the years Mark has hosted a total of 10 shows.
​
Mark is also a heart attack survivor.
He had a myocardial infarction in 2008. Whilst 10% of his heart no longer beats, he is still the poster child for positivity, energy and embracing life!
​
Mark was married for 13 years. He has 2 daughters.
​
His journey continues.
Beyond the Baldness
Mark is a polished motivational speaker, and has chatted to thousands of delegates over the past two decades.
His 45 minute multimedia talk entitled Beyond the Baldness is well suited to conferences and functions which are themed around reaching your goals.
Mark has the audience both laughing and crying, with the overriding take-out message being one of not only following your dreams, but CHASING them.
The talk motivates the audience to pursue their goals in both their personal life and work space.
The talk is a personal journey of how cancer pushed hime to achieve what he initially thought was the impossible. It's all about changing your mindset and embracing the overriding positive attitude of winning.
This inspirational multimedia talk is ideal for any company wishing to motivate their sales force in achieving targets.
From a health perspective, he also uses the public platform to educate both young and old on early cancer detection, and should the disease affect you, how to find the strength to overcome it.
He also touches on his recent heart attack, and the signs you should be looking out for.
Travels from: Johannesburg, South Africa
Speaking fee:
Southern Africa: R35,000
International $5,000 + travel
Contact us at Speakers Inc and subscribe to our YouTube channel