Caster Semenya is available to present as the opening or closing Motivational keynote speaker at your next event or conference with Speakers Inc.
Ms Semenya is an Olympic Champion and Inspirational speaker for Pride and Woman's rights that delivers keynotes many times per year. Caster is available to speak at your next event or conference with Speakers Inc.
Learn more about why Caster Semenya is the right motivational keynote speaker for your next event or conference with Speakers Inc.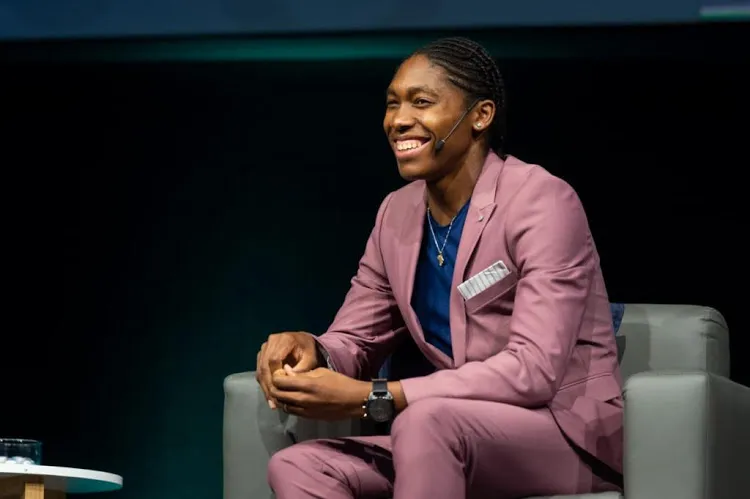 Caster Semenya is a recognized expert in Motivation after years of inspiring women in athletics. A highly sought-after panel delegate, transformational leader, she guides individuals and businesses to capitalize on empathy and magnify their impact.
Caster Semenya | Olympic Champion | Inspirational Speaker
Her unique expertise is in combining practical business tactics with accelerated learning strategies to embrace change, encourage innovation and increase change for people and organizations worldwide. Caster Semenya inspires, empowers and guides people to achieve massive and lasting personal and professional growth, whether it be as a keynote speaker, facilitating corporate workshops or mentoring individual.
A leading international keynote speaker, Caster has reached tens of thousands worldwide with her message of high performance and inspiration as the competitive edge in the face of today's complex markets. Caster is a sought-after woman pride catalyst who inspires, empowers and guides organizations and individuals to create sustainable, high-performance strategies. Kelly through her keynotes, helps leaders embrace MOTIVATION, cultivate work cultures of greater unity and resilience, as well as strengthen their voice as purpose driven leaders.
---
Travels from: South Africa
Speaking: Moderated Questions
Fee: $25,000 – $35,000