Kevin Gaskell is an energetic and passionate leader  with a record of driving growth, and delivering substantial improvements in companies already considered to be market leader
Kevin Gaskell built his career in the construction, chemical and automotive industries. He was appointed Managing Director of Porsche GB at the age of 32.
In 5 years his team rebuilt the brand and turned a business close to bankruptcy into the UK's most profitable car company.
Whilst still Managing Director of Porsche he lead the purchase of Lamborghini GB and returned the business to a profitable and positive operation.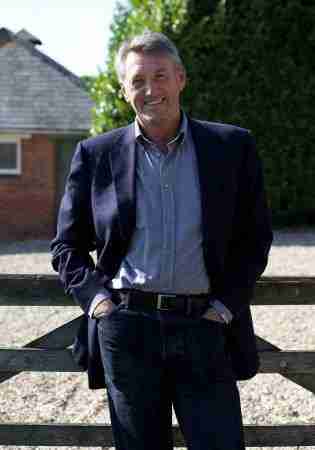 He moved to BMW as UK Managing Director where he led the company to 4 years of record growth and a 500% increase in profitability. He was recognised as one of the 'top 40 leaders under 40' in the UK.
In 2000 he left BMW to found a dotcom, epyx Limited. Quickly becoming the market leader for automotive e-commerce, the company was sold to a private investor in 2008.
From 2001 – 2007 he was also CEO of EurotaxGlass's in Switzerland where his team integrated 30 businesses to create a world leader in electronic automotive data before leading a €500 million sale of the company.
From 2013 to 2014, at the request of the investor banks, he held the position of CEO of Fairline Boats Limited, the manufacturer of luxury motor yachts, where he led the company's revival returning the company to profit after 10 years of losses.
Kevin Gaskell – Inspired Leadership is an active investor and Chairman to a number of growing companies, one of which Achilles Limited, was recognised as the UK's best private equity investment performance of the year.
Another of which was recognised as one of the most 'innovative companies in the world'. Follow Kevin on
Twitter
He has played international cricket but now relaxes by playing in a rock band. He celebrated his 40th birthday climbing on Mount Everest.
With his son he has walked to both the North and South Poles and climbed some of the world's highest mountains to raise funds for cancer research.
Few people have led three of the world's iconic brands to new levels of success and managed successful turnarounds of failing international companies.
Even fewer have created a market leading business from nothing. Include experience of playing international sport and walking to both the North and South poles and you have someone with a unique set of skills.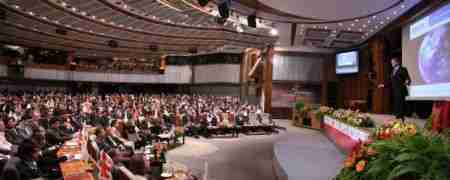 Kevin Gaskell – Inspired Leadership draws upon these experiences and those of his ongoing chairmanship of a number of companies to share practical lessons of how people can be motivated to form teams which achieve extraordinary results.
Recognised as one of the most capable leaders of his generation he uses an open and involving style to share with the audience the methods and techniques to drive their own business to greater success – 'What to do on Monday morning'.
The role of the leader
What is the job specification of a corporate leader?
How can the leader create a positive corporate culture and drive a business to success?
What does a leader need to bring to the role and what can they expect to take from it?
How can they achieve extraordinary results, even in difficult markets?
Leadership or Heroship?
Achieving success in adversity. Fewer than 100 people have walked to both the North and South Poles.
Using practical lessons contrasting the experience of walking to the poles with that of driving business success key messages are discussed and a structured approach to achieving success identified.
*This topic can also take the form of 2 x 1 hour sessions where one session focuses on lessons from the polar expeditions whilst the second translates those lessons to the business environment.
Building a world class company
Great companies evolve and make progress despite, or sometimes due to, difficult environments.
How does a company ensure it has a clear vision and an aligned team?
What steps should a leader take to drive the business onto the next level of success?
How can it be fun for everyone involved?
Building a world class brand
Great companies build great brands.
How are brands developed and how is long term value enhancement achieved?
How does the brand's position within its market segment affect the product perception?
Repositioning of the Porsche and BMW brands are used to illustrate the process.
Automotive sector commentary
Specific issues including the development of the European retail market, legislation, financial perspectives for retail dealers and vehicle manufacturers.
Testimonials:
Richard Trinder, Director, Google UK
"Thank you for the inspirational speech you delivered to open our Google Think event last week. Your on-stage presence and natural charisma shone through. This coupled with the strength of your content and the clarity of your messages raised the quality of our event from the outset. You injected gravitas, humour and credibility. You played a key role in opening the minds of the audience and getting them to 'Think'! The overall success of the day was in no small part thanks to you. I hope that you would consider speaking again on our behalf at a future opportunity."
Mariki Schwiebus, Communication Manager of the PEP Group
"Thank you for making our leadership conference so special. The response from the audience was sky high! You are world-class, yet humble, and you make people feel as though anyone can achieve what they set their minds to be. What a gift! Thank you, thank you."
---
Travels from: London, UK
Speaking fee:
UK – £7,500 to £10,000
International: $15,000 – $25,000