Kelly Swanson is available to present as the opening or closing Motivational keynote speaker at your next Boston, Massachusetts event or conference with SpeakInc.
Mrs Swanson is a leading leadership and Motivational speaker that delivers keynotes many times per year. Kelly is available to speak at your next Boston, Massachusetts event or conference with SpeakInc. Kelly has been speaking professionally for over 25 years. Her keynote topics include motivation and leadership.
By working with Kelly, you are guaranteed a seasoned speaking professional that will make your event a success. Kelly brings energy and positivity to each of her presentations.
Kelly has presented keynote presentations around the globe to some of the largest organizations in the world. Learn more about why Kelly Swanson is the right motivational keynote speaker for your next Boston, Massachusetts event or conference with SpeakInc.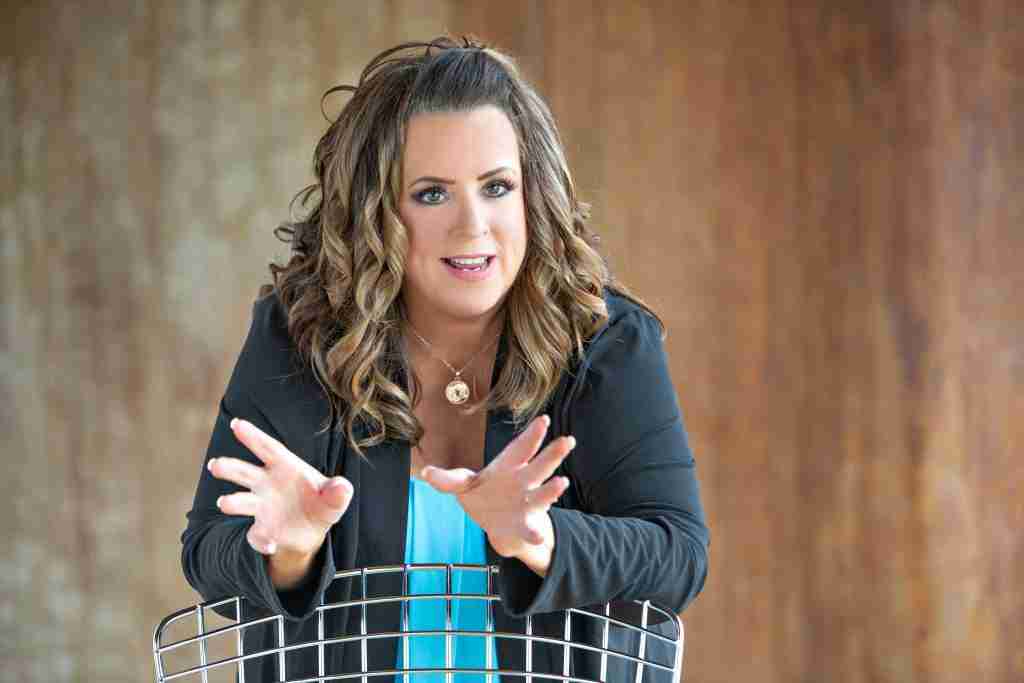 Kelly Swanson is a recognized expert in Motivation after years of speaking and now coaching. A highly sought-after keynote speaker, transformational leader, she guides individuals and businesses to capitalize on empathy and magnify their impact.
Her unique expertise is in combining practical business tactics with accelerated learning strategies to embrace change, encourage innovation and increase change for people and organizations worldwide. Kelly Swanson inspires, empowers and guides people to achieve massive and lasting personal and professional growth, whether it be as a keynote speaker, facilitating corporate workshops or mentoring individual.
A leading international keynote speaker, Kelly has reached tens of thousands worldwide with her message of MOTIVATION as the competitive edge in the face of today's complex markets. Kelly is a sought-after business culture catalyst who inspires, empowers and guides organizations and individuals to create sustainable, high-performance strategies. Kelly through her keynotes, helps leaders embrace MOTIVATION, cultivate work cultures of greater unity and resilience, as well as strengthen their voice as purpose driven leaders.
---
WHY BOSTON?
Boston has it all, from history to world-class educational institutions and successful sports teams. But if that's not enough to convince you that Boston is worth visiting, read on for 14 wicked awesome reasons to make sure Beantown is your next bucket list destination.
Boston is one of the most historic cities in the United States. Known as the "Cradle of Modern America," the birthplace of the American Revolution can still be felt at every cobblestone corner. The Freedom Trail is an excellent way to see 16 historical sites placed all across the city. The location of the Boston Tea Party, the USS Constitution, the Old State House, and the Paul Revere House are just some of the places you'll visit on this two- to three-hour self-guided or guided tour. History isn't just a footnote; it's a way of life. So follow the red brick road and take a step back in time.
Chow down on chowder
Boston is often cited as America's seafood capital and rightly so, considering it's right next to the Atlantic Ocean. Don't leave without trying the New England clam chowder, a Boston classic. Known for its thick, white, creamy base and delicate clam meat, this hearty soup is a local favorite (often referred to as "chowdah") that is also loved nationwide. Come to the heart of New England at nearly any seafood or local restaurant in Boston for the most authentic, harbor-side version.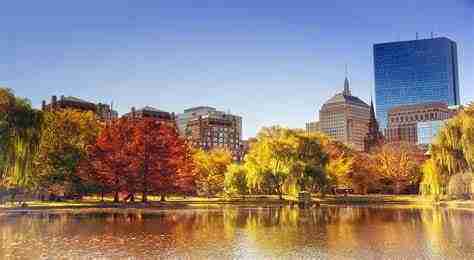 Skyline of old-world architecture and cobblestone streets
Boston is smaller than a lot of major cities, so the beauty of its skyline is really better appreciated up close and in fine detail. Rather than solely gazing upward, the quaintness is most complete from top to bottom and big to small: seeing cobblestone roads beneath rows of trees against rows of brownstones against modern structures. The juxtapositions of old and new are quite striking and visitors are taken aback at the eclectic mix of gothic churches in front of glass skyscrapers. Boston's maze of winding streets (that almost make no sense on a map) can either be delightful or dizzying depending on your goals, but they're certainly unique in the US and picturesque. For a stunning 360-degree view of it all, head to the top of the Prudential Tower. There you can choose from either the Skywalk Observatory (accompanied by personal audio tours so you know what you're looking at) or the Top of the Hub restaurant (accompanied by delicious food, crafted cocktails, and the occasional live music) to take in it. If you love architecture, check out our self-guided architecture walking tour of Boston.
---