Jose Flores is a Global Motivator, Mindset Disruptor, and #1 Best-selling Author. He educates, inspires, and engages individuals and businesses to strengthen their mental toughness and to develop into indispensable leaders by connecting with them, touching their hearts, and giving them a fresh perspective.
Jose gets individuals and organizations to think outside the box to start taking massive action and seeing immediate results. The present is a gift and the time is now for Jose to make an impact in your life and business! Jose authored "Don't Let Your Struggle become Your Standard" and he lives it.
He wants you to stand tall and be the very best version you can be. Jose's passion is to inspire and motivate everyone he meets to learn more, do more, and become more. His positive and "can do" attitude have impacted the lives of many across the globe.
As a person born and diagnosed with a Spinal Muscular Atrophy, the life story of speaker Jose Flores is genuinely inspiring. From an early age, Jose focused on the positives and learned to overcome the adversities by never allowing struggles to become the standard. Today, he travels all over the world to give the audience the power of overcoming their obstacles.
To maximize results and bring forth motivation, Jose is ready to help everyone he meets. By being an experienced speaker, he already helped corporations, non-profits, and college students. His unique way of captivating the audience complements the message: never give up and push through until you get through.
Jose Flores is ready to motivate your audience. He will assist the organization in creating a culture of diversity and share his knowledge of leadership. Furthermore, as an expert in mind management and effective communication, he will supply the audience with the tools to do more, learn more, and become more.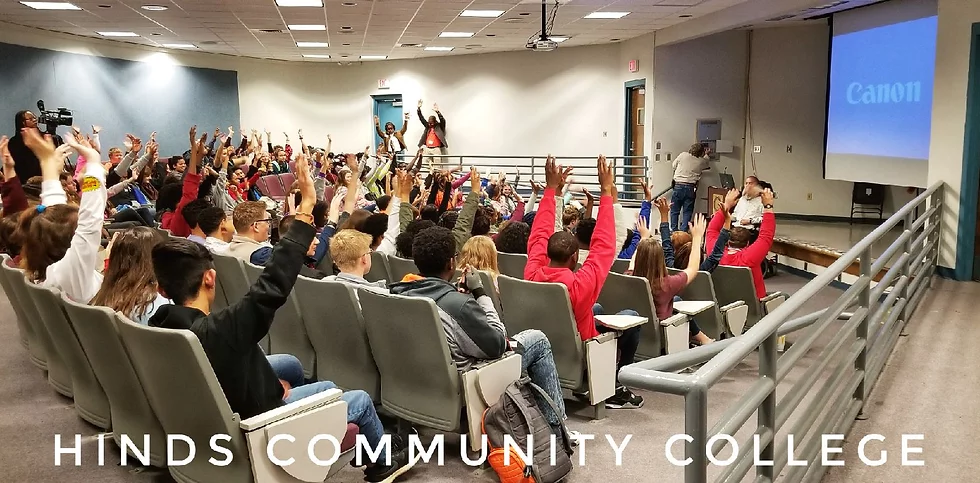 Jose Flores | Latino American | Inspirational Motivation Speaker
---
KEYNOTE TOPICS
Blasting Through Boundaries (It's in our blood)
In this talk, Jose Flores a Latin American from Puerto Rican descent discusses being a double minority who is "differently abled," living his best life now by impacting millions of lives, and doing it all from a wheelchair.
He talks about overcoming adversity and breaking the stereotypes that society often places on people. He shows you how the mind is the most powerful asset and resource that we have and how to use it to your advantage. There's no better time than now to rise above all the noise, maximize your abilities, and create the life you've always wanted.

Audience Takeaways (Applies to personal and business development):
Audience members will discover how diversity propels innovation in your organization, university, or small business.
Audience members will learn how to keep a positive attitude and outlook no matter what they're going through.
Audience members will hear compelling stories of overcoming adversity, perseverance, and mental resilience from Jose and other Latinos that will inspire you to succeed even when the odds are stacked against you.
Audience members will learn that as a minority, you can still play big and play to win.
DEVELOPING INDISPENSABLE EMPLOYEES
(The Entrepreneurial Mindset)
Many companies are experiencing difficulties retaining quality employees. One of the main reasons is because employees and employers have been programmed for years that they are not indispensable. In this topic Jose will show you how to develop an Indispensable employee who will not only love working for your company but will also do whatever is necessary to expand and grow your business by going the extra mile.
​
AUDIENCE TAKEAWAYS
Audience members will learn the importance of abandoning the employee mindset, to helping build and grow a powerful money making business.
Audience members will learn how to solve complex problems before they become disasters.
Audience members will learn how to think beyond the moment and look for better, more creative and efficient ways to do things..
EFFECTIVE COMMUNICATION
Effective communication is huge regarding the bottom line of any organization. The more efficient an individual can communicate, the more effectively they can execute on goals, deliverables, and deadlines. In this topic Jose will show you how to speak clearly and concisely. You will learn how to communicate to be understood and to understand. When an individual and a team can communicate properly and develop a great working relationship, the results can become astonishing.
​
AUDIENCE TAKEAWAYS
Audience members will learn the importance of aggressive listening (listening to the conversation that is not being spoken).
Audience members will learn how communicating effectively helps to build teams, increases employee loyalty, and makes sure there is a common understanding for clear execution.
Audience members will learn how effective communication prevents barriers amongst peers, improves conflict resolution, and reduces stress.

ANTI-BULLYING:
TARGET AUDIENCE – (EDUCATORS, FACULTY, STAFF & STUDENTS)
No one should ever have to experience or go through any type of bullying. Jose knows what that feels like first hand, as he was a victim of bullying. He's dealt with it when he was younger due to his situation of being in a wheelchair and it's not a good feeling at all. Jose wants to share with you ways to deal with it, avoid it, overcome it, and report it properly and anonymously.
​
AUDIENCE TAKEAWAYS
Audience members will learn how to recognize, resist, and report bullying properly & effectively.
Audience members will feel confident and liberated knowing how to handle all types of bullying scenarios.
Audience members will discover the mindset and behavior shifts required for positive change to take place.
---
---
Contact us at Speakers Inc and subscribe to our YouTube channel