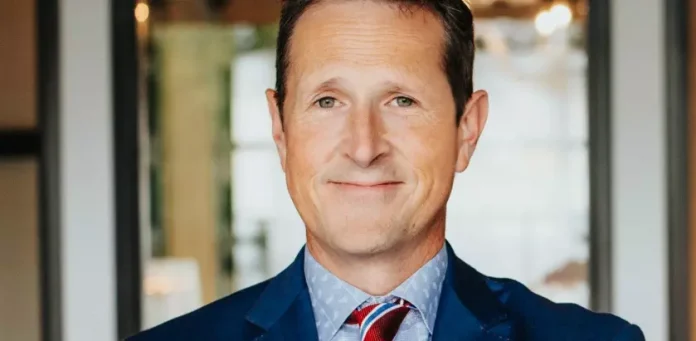 Jon Petz, CSP, is a Keynote Speaker, author and performance expert who helps leaders and team members at all levels in an organization understand how and why to Master Their Performance. The result? A more productive, engaged and purpose driven team or organization.
Jon has presented over 1200 keynote speaker presentations for global and local brands and for associations at local, state, national and international levels. As an keynote speaker, he is like an ignition switch for audiences! He's a high energy, inspiring keynote speaker that fuels the enthusiasm of the conference or event. He's an entertaining keynote speaker that engages your audience to listen and learn. A conference keynote speaker that infuses his messages with the kind of humor that makes your attendees laugh out loud – and inspires them to want to do more, be more, and achieve more than they've even thought possible.
The Experience is a content-rich, inspirational and entertaining keynote that is uniquely and unequivocally – Jon Petz.
As a conference keynote speaker, Jon Petz will:
– Develop your leaders at all levels
– Create an engaged and purposeful sales and service organization
– Kick off your conference with a keynote speaker that will fuel the engagement, passion and pride in your participants from the moment the doors open.
Jon is a master story teller, hysterically funny and brings real-world perspective from his years spent in the corporate world as a sales and marketing executive in the technology and insurance industries. . . As well as driving forklifts and stocking in a warehouse . . . flipping burgers . . . and starting three of his own businesses.
KEYNOTE TOPICS:
Keynote Speaker Presentation: "It's SHOWTIME!"
The most hysterical, inspiring and jaw-dropping meeting you will ever have!
This original and most popular program appeals to all types of events as it's designed for executive leaders, to business owners as well as the "It's my first day" participants.
It's not enough to 'just' show up, be 'just' an employee, or to stick with the status quo. In today's world, merely meeting an expectation can be like doing nothing at all. Organizations need every team member and leader to show up strong and perform every day. And don't we all want to be appreciated, respected and recognized for how we surprise and delight our customers, our team or our boss? Of course, we do! However, we struggle with mindsets, the unknown and the fact that we're so busy JUST trying to make it through the day. To solve this, Jon will prove peak performance is simpler than you think. That you can perform at your best when the spotlight may suddenly shine and create a true SHOWTIME moment to be remembered. By combining the power of NOW, with the power of WOW you will leave this keynote experience and never be "JUST" anything ever again.
– Power of NOW
– Power of WOW
– Realize your impact in an organization, family or community
"Create Significant Sales | Service Success" Keynote
Meeting expectations in today's world? Not enough! Just getting by? Not an option! Flying under the radar? No way! In this engaging and funny session Jon takes the audience through the powerful process of taking OWNERSHIP for their own actions to increase sales and retention while seizing every day, every experience, and every opportunity in the process. He shares the value in turning mundane moments into SIGNIFICANT, memorable – even MAGNIFICENT chances to impact your customers and even the little corners of our world in positive, empowering ways.
Create YOUR story – NOT just meet an expectation
Identify & Deliver significance to make lasting, personal connections
Create AWAREness to motivate innovated mindsets
Rekindle passion in who we are and what we do
Keynote "Deliver Significance – In Simple Moments"
Ever wanted to stand-out in your career? Build a personal brand that leads and inspires others? Or asked yourself about leaving a legacy?
Keynote or Breakout: "Boring Meetings Suck!"
Right? It's a different world we live in today. Rhetoric and routine won't fuel your organization to outperform the competition. It won't inspire your sales staff to set new records. Or help your leadership team create innovative solutions for guiding your company to exponential growth. What will? Jon's take-no-prisoners approach to crafting communication meetings that blow the doors off the old way of doing things. Based on Jon's best-selling book of the same name which has taken the business world by storm and been featured on CNBC, The Wall Street Journal, ABC and CBS News, USA Today and many more – it's changing the way companies do business – and they are loving the results.
---
Travels from: Columbo, OH
Fee on request
Contact us at Speakers Inc and subscribe to our YouTube channel