Joey Evans is available to present as the motivational and adversity keynote speaker at your next Johannesburg, Gauteng event.
Mr. Evans is a leading motivational speaker that delivers keynotes many times per year. Joey is available to speak at your next Johannesburg, Gauteng event. Joey has been speaking professionally for over 4 years. His keynote and workshop topics include motivation, leadership, team building, RESILIENCE, adversity and more.
If you're looking to be a highly influential communicator and leader that commands attention, executive coaching in Johannesburg then this keynote is for you. You will learn the techniques that can help you gain clarity while you are working with others and inspire your teams
This keynote can show you how to work with people's beliefs which can otherwise be misleading. You will also learn the tools enabling you to motivate each individual based on their strengths.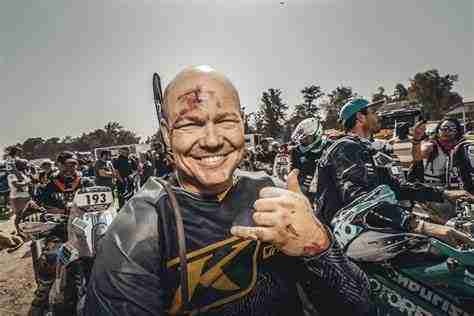 If you're looking for an edge in business or your personal life, Joey Evans as a Motivational Speaker can help you get ahead. This keynote is done in a highly personalized environment by an internationally recognised speaker.
By working with Joey, you are guaranteed a seasoned speaking professional that will make your event a success. Joey brings energy and positivity to each of his presentations.
Joey has presented keynote presentations around South Africa to some of the largest organizations in the world including Standard Bank, Old Mutual, Momentum, Unilever & More. Learn more about why Joey Evans is the right motivational keynote speaker for your next Johannesburg, Gauteng event.
His unique expertise is in combining practical business tactics with accelerated learning strategies to embrace change, encourage innovation and increase sales for people and organizations worldwide. Joey Evans inspires, empowers and guides people to achieve massive and lasting personal and professional growth, whether it be as a keynote speaker, facilitating corporate workshops or mentoring individual.
A leading international keynote speaker, Joey has reached thousands across Southern Africa with his message of Overcoming Adversity as the competitive edge in the face of today's complex markets. Joey is a sought-after business culture catalyst who inspires, empowers and guides organizations and individuals to create sustainable, high-performance strategies. Through Joey's keynotes, workshops and business mentoring, helps leaders embrace change, cultivate work cultures of greater unity and resilience, as well as strengthen their voice as purpose driven leaders.
WHY JOHANNESBURG?
Johannesburg, informally known as Jozi, Joburg, or "The City of Gold", is the largest city in South Africa, classified as a megacity, and is one of the 100 largest urban areas in the world. According to Demographia, the Johannesburg-Pretoria urban area is the 26th-largest in the world, with 14,167,000 inhabitants. It is the provincial capital and largest city of Gauteng, which is the wealthiest province in South Africa. Johannesburg is the seat of the Constitutional Court, the highest court in South Africa. Most of the major South African companies and banks have their head offices in Johannesburg. The city is located in the mineral-rich Witwatersrand range of hills and is the centre of large-scale gold and diamond trade. It was one of the host cities of the official tournament of the 2010 FIFA World Cup – and it hosted the final.
---
Joey travels from: Johannesburg, SA
Speaking Fee:
Southern Africa: R40,000
International: from $8,000 – $15,000