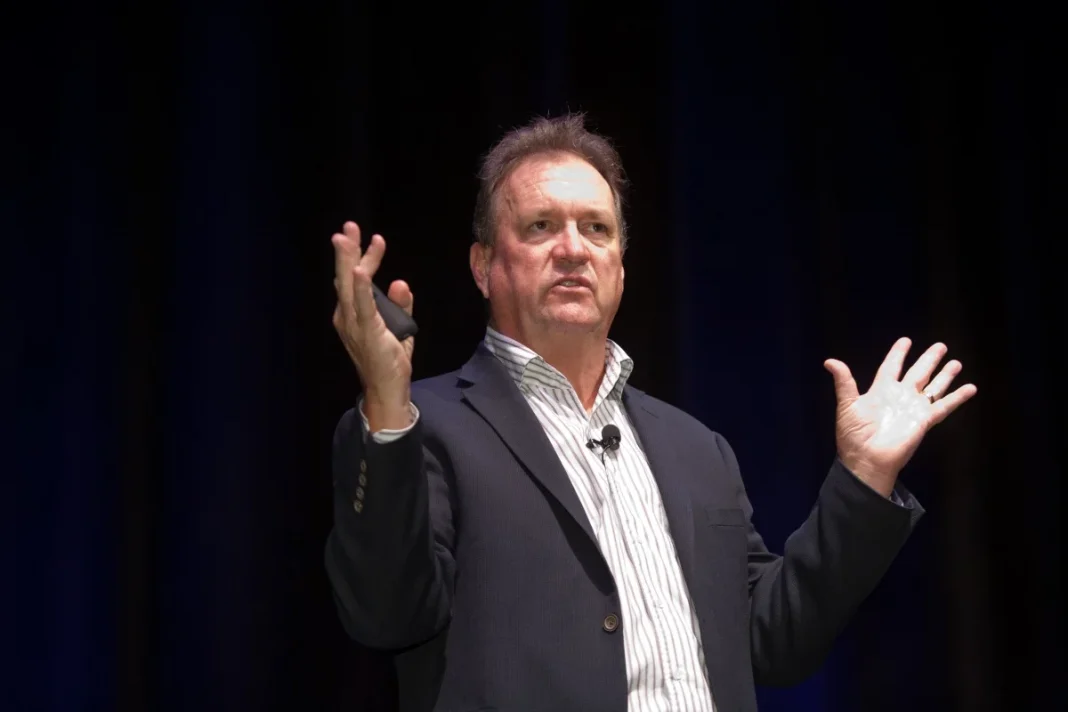 Jim Carroll is the world's leading global futurists, trends, and innovation experts, with a massive global blue-chip client list. Over the last 25 years, more than 2 million people have shared his insight at his events.
Jim's global client list gives him a front-row seat to the high-velocity change that is occurring as disruption comes to take hold of every industry and every organization. With that insight, and the customized research that he undertakes for every engagement, he helps to transform growth-oriented organizations into high-velocity innovation heroes!
Jim delivers highly customized, industry-specific insight and leadership guidance virtually from his broadcast studio that features multiple stage sets, full virtual interaction, delivered with his compelling motivational style; or on stage at events worldwide.
He has been invited in by NASA (twice) to share his insight on the future of the space industry; by Disney, to advise on new strategies for creativity and innovation; by the PGA of America for his thoughts on how to accelerate the golf industry; by Pfizer for insight on the future of medical science; by the World Bank for his thoughts on opportunities for economic development; and by the Wall Street Journal for his perspective on disruptive trends. Among countless others…
Jim has shared his insight at the top tier of the global meetings industry, with events that have included Leonard Nimoy ("Spock" of Star Trek), President George W. Bush, the late Carrie Fisher ("Princess Leia" of Star Wars), Terry Bradshaw of the NFL, Biz Stone (founder of Twitter), Jimmy Wales of Wikipedia, Astronauts Scott Kelly (last pilot of the Space Shuttle), Buzz Aldrin of Apollo 11 and ISS Commander Chris Hadfield, business leaders Jack Welch of GE and Roger Goodall, the Commissioner of the NFL, actors Robert DeNiro, Goldie Hawn & Forest Whittaker, and Lee Trevino and Bubba Watson of golf, among others.
WHAT YOU NEED TO KNOW
Jim doesn't do canned work
He encourages you to call him to discuss your event
His first question for you will be "what do you need to accomplish?"
He begins to customize his presentation based on those requirements
He does this through extensive, customized research
He combines this with insight from his continual trends tracking and analysis
The insight is enhanced by 25 years of stage presentations and trends research
Jim Carroll | Futurist Trends Speaker | Ontario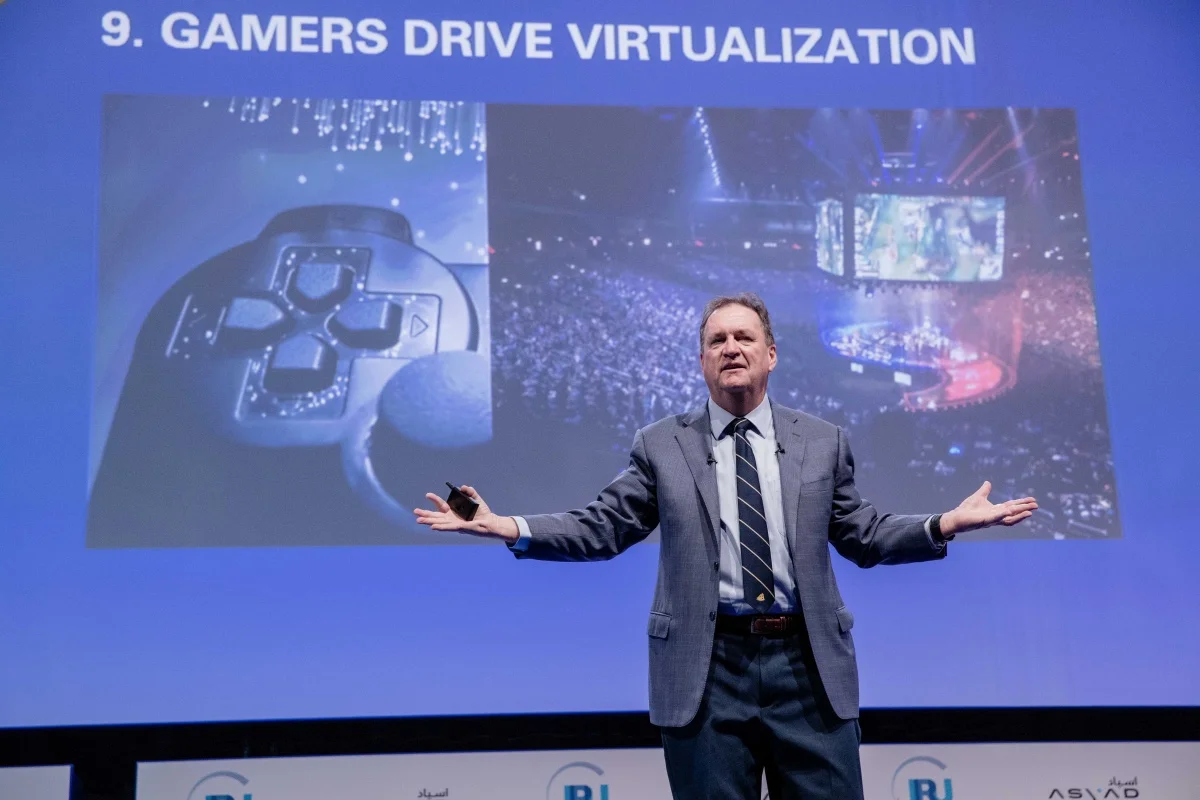 ---
KEYNOTE TOPICS:
TOPIC IDEAS #1: LEADERSHIP INSIGHT FOR OUR POST-PANDEMIC WORLD
In early January 2022, you will bring together your leadership team for yet another video conference, as you discuss your plans for moving forward.
TOPIC IDEAS #2 – KEYNOTES ON CREATIVITY AND INNOVATION
A highly customized keynote, built on a variety of potential themes, designed to accelerate your imagination, ignite your creativity and turn your innovation engine on. Explore these potential keynote topics to start planning for your own event.
TOPIC IDEAS #3 – INDUSTRY ORIENTED KEYNOTES
Jim is a widely recognized industry expert – in multiple different industries! Spend some time to explore the keynote topic descriptions that can be used to accelerate your thinking for a keynote for your event or leadership meeting. Jim will undertake extensive consultation with you on your event and customize to your particular needs.
TOPIC IDEAS #4 – SPECIALIZED FUTURE TRENDS
We have a new vocabulary! Self-driving cars, 3d printing, crowdfunding, the sharing economy, blockchains, personal drones, swarmbots, smart dust, vertical farms, Internet of Things, cognitive computing, smart factories, artificial intelligence, augmented reality, quantum computing, intelligent farms, smart clothing! What seemed to be science fiction just a few short years ago has become a reality today, as time compresses and the future accelerates.
---
Jim leadership keynote will align you to your disruptive, accelerating future by providing detailed, specific industry trends – not motivational fluff. And yet even so, it's powerful leadership insight delivered in a compelling and motivational style!
No doubt, as you search for someone for your event, you've seen a zillion speakers. And let's face it, few of them will offer up the highly customized, heavily researched insight that Jim Carroll will offer you. It's hard to cut through the noise to find what you are looking for – how to align to a world that is faster, more complex, and post-pandemic, demands resilience.
---
AUTHOR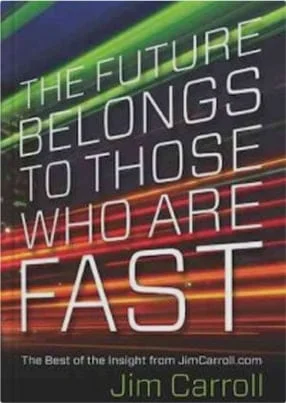 ---
Jim Carroll | Futurist Trends Speaker | Ontario
TRAVELS FROM: Guelph, Ontario
Speaking Fee: $30,000 – $50,000
---
Fee ranges listed on this website are intended to serve as a guideline.
Please note: if a speaker has a fee range listed, such as 30,000 – 50,000, it indicates that their fee falls within that range.
For example, if a speaker's fee is 47,500, their profile will display a fee range of 30,000 – 50,000.
Similarly, if a speaker's fee is 11,500, their profile will show a fee range of 10,000 – 20,000.
Speaker fees are subject to change without notice. Fees often vary based on a number of factors, including: speakers schedule, supply and demand, length of presentation, location of event, and other factors.
Please contact us with your specific event details and requirements, and we are happy to provide you with a precise quote.