Jess Pettitt, M.Ed., CSP, has always had a foot in two different approaches to her life.
Perhaps it is her Texas roots, but she believes to thrive in this world you have to ride two horses at once – one of humility and one of ego.
This is why while hosting and performing stand-up in NYC she also worked as a diversity and inclusion specialist as a day job. She quit her day job after a decade and almost 20 years later still uses humor to deliver actionable content related to everything you ever wanted to know about where leadership and diversity collide but are afraid to ask.
Though often referred to as a thought leader, Jess responds that she just makes leaders think.
For Diversity, Equity, and Inclusion work to stick, the first step is a conversation that matters about what you don't know you don't know then you can do the best you can with what you have some of the time without getting sued, losing talent, or failing customers.
Jessica blends politics, humor, identity, and local flair with big city passion and energy through direct, individualized, and interactive conversations.
Her workshops, seminars, and keynotes don't just leave participants invigorated but inspired and motivated to follow through with action to create change.
Having traveled and lived in a variety of communities and environments all over the world, while also engaging with education as student, teacher, administrator, and active community member, Jessica uses her take on life to lead participants through a safe but confrontational process of examination, self-reflection, and open dialog that is as challenging as it is rewarding.
Responses to Jessica's programs are overwhelmingly positive and include comments ranging from, "This was awful – I never had to think so hard while laughing!" to "I can't believe my boss brought her – thanks for actually treating us like adults," to "She answered all of my questions knowledgeably and without making me feel dumb for asking."
An Event Host or Master of Ceremonies, Jess knows how to pull off a outstanding event that will engage your audience. adapting her style to any event format or audience, while delivering your message.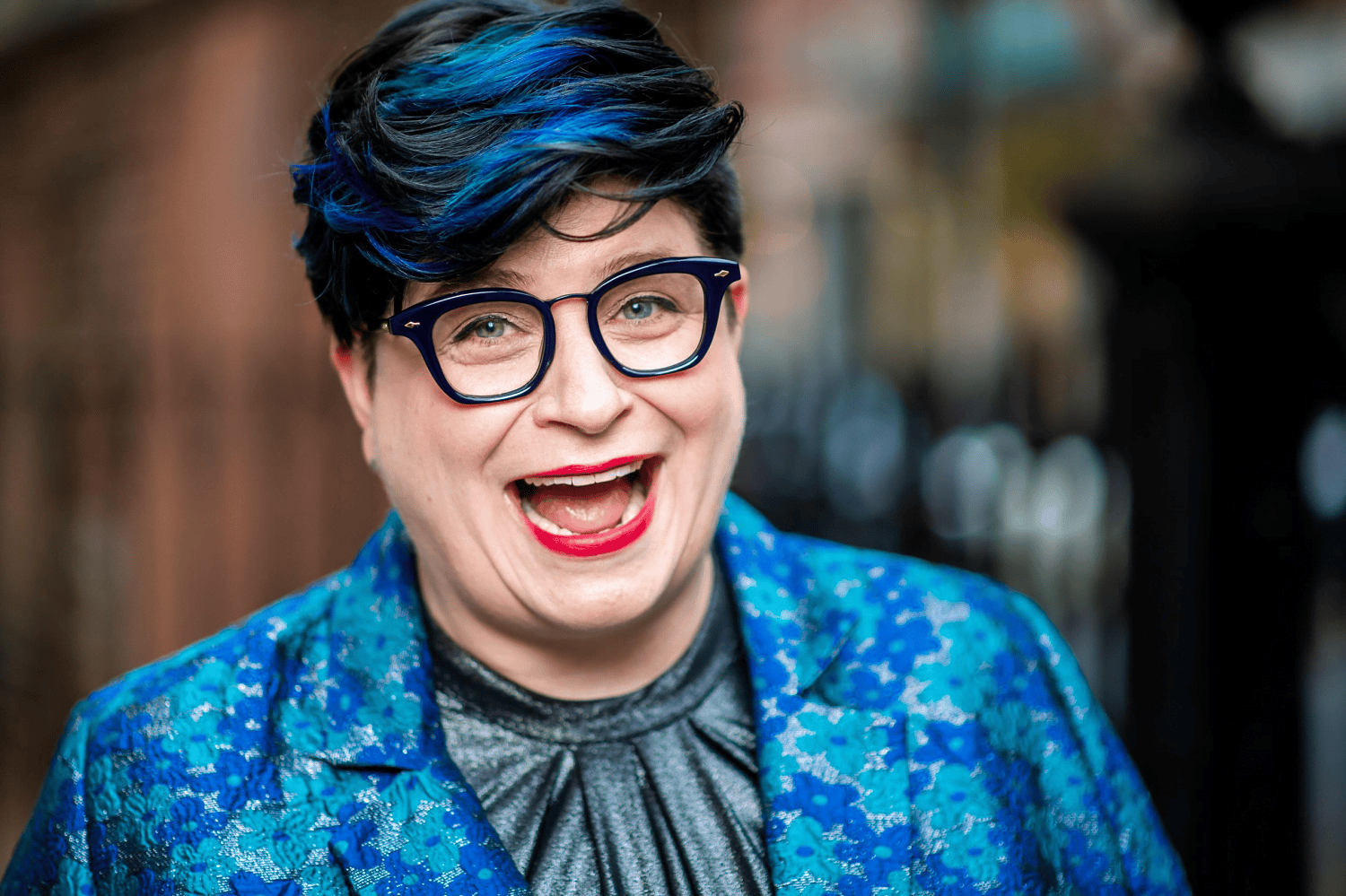 Moderate Virtual Events
Jess is able to moderate your virtual events to ensure guests are having a great time and staying engaged. That means interacting in the comments, answering questions, and creating an experience.
Facilitate Virtual Events
A great way to make your virtual event feel more personal and authentic is to have an event host (or hosts) facilitate it. Jess has years of experience facilitating virtual events, and can help you with your event!
Jess can't cook and is an excellent host. This is the kind of mojo master level skill at work when Jess does her diversity work combining:
– adult learning theory
– corporate social responsibility
– stand-up comedy and real time improv skills
– Jess's hilarious, powerful, and introspective styling serves as an invitation to those reluctant to the topic and a breath of fresh air for others.
She arrives early, stays late, listens to all participants with an open mind, and addresses the real pain points facing the workforce today with competency and humility
---
KEYNOTE TOPICS
Conversations That Matter Keynote
Let's face it, there are people and topics that at some point are just off limits. You just can't do it or them right now. Even worse, often it is a difficult topic that you have to bring up with a difficult person.
Learning Outcomes:
Learn a 3 part framework or model for taking responsibility of how they show up.
Develop skills for a significant and powerful (and free) method to change culture around difficult topics and see other's as differently right.
Utilize personal patterns to recognize them in others so we can leave room for edits in our stories.
Personally recognize our "kryptonite" and how habitually it limits our behaviors, responses, and beliefs as well as fuels us to build momentum when we need it the most.
Good Enough Now Keynote
Sitting around pointing fingers and waiting for change to appear on the horizon—has it ever worked for you? Do you feel imbalance between who you are and who you think you should be? Do you see fulfillment, better relationships, and stronger teamwork as something to work for, but not possible now?
Learning Outcomes:
Being true to yourself
Building on your strengths
Supporting others in their strengths
Building better teams
Serving others
How to lead others better
Why Diversity Initiatives Fail Keynote
After 15 years of direct Diversity Trainings, Jess Pettitt, CSP, has uncovered why change doesn't stick. Human Resources Professionals are being asked to wear a million hats and ensure that the organization won't get sued.
Learning Outcomes:
To understand the difference between Diversity and Social Justice
To remove excuses that stand in one's way from doing social justice work
To utilize three basic tools of self reflection: tracking, triggers, and listening
To motivate and inspire audiences to become participants in their own change
Travels from: Eureka, CA
Performance Fee: from $10,000 – $20,000
Event MC – On Request