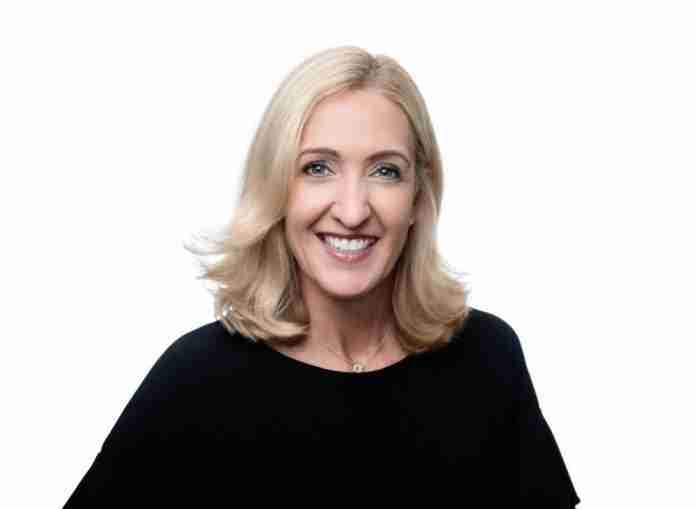 Jen Shirkani is a nationally recognized expert on emotional intelligence and a featured speaker at national and state conferences, universities, government agencies, and at business organizations around the world. She is the author of Ego vs EQ and Choose Resilience, guides for leveraging the power of emotional intelligence. She has spent over 25-years working with organizations from the Fortune 50 ($40B) to family-owned entities as a business consultant and executive coach. In addition to emotional intelligence, she frequently speaks and writes about workplace challenges, including interviewing and selection, employee engagement and motivation, generational differences, and coachability.
She is certified in several assessments and has been educated in personality styles, motivation theory, development coaching, principles of adult learning, and the stages of human development. She holds a Master's Degree in Organizational Leadership.
Her corporate career includes learning and development roles at specialty retailer Nordstrom, Select Comfort (the Sleep Number Bed), and Bergen Brunswig (a Fortune 500 pharmaceutical distributor). She has also been certified in programs by Franklin Covey, Achieve Global, and the TRACOM Group.
Jen has been a frequent guest of several national radio programs, and has been featured in Bloomberg/Businessweek, Leadership Excellence magazine, Reader's Digest, Inc.com, Business Insider, Publishers Weekly, Fast Company, and Upstart Business Journal.
She loves visiting new places, spending time with her big family (8 children, 5 grandchildren), and snorkeling. When not at home in Mesa Arizona, Jen shares her insights with clients and audiences on how to make common sense more common.
WHY BOOK JEN?
Nationally recognized keynote speaker and expert on EQ
Jen has an affordable, flexible fee structure
She has dates available in the next 90 days
Diverse experience with a wide range of industries (from Assisted Living to Bank Auditing)
Engages small to large audiences
Published author on leadership and emotional intelligence
Entertaining and funny, uses storytelling to share concepts

SPEAKING TOPICS
Jen Shirkani is a published author, business leader, and nationally recognized emotional intelligence expert. She has experience as
a keynote speaker at national and state conferences, universities, government agencies, and business organizations around the world.
SheQ
Perfect for a women's conference or large female audience, Jen's "SheQ" presentation provides strategies for being more emotionally intelligent (EQ). Using EQ as a key competency builds more resiliency and helps women gain more confidence by learning to get comfortable with risk in a motivating and inspiring message. This session helps audience members see how maintaining a healthy level of challenge and struggle can enable everyone to be more powerful at work and in every aspect of life.
---
How Top Leaders Beat 8 Ego Traps with EQ
Successful managers and leaders leverage the power of emotional intelligence (EQ) to engage and motivate their employees and associates. Leaders with high EQ can communicate with others effectively, provide balanced feedback, lead others through ambiguity, use humor to build rapport, read and respond to the leadership needs of others, and remain optimistic, even in the face of difficulty. These leaders can emotionally and mentally plug into others and can read the situation at hand and behave accordingly to get the best results for everyone. Studies show a direct correlation between high EQ and successful leadership. But managers can also fall into particular pitfalls that hurt their credibility and hard won success, impeding their ability to use the EQ they have. This presentation provides strategies for building a strong case for the importance of both IQ and EQ. Audience members will leave with practical examples and new skills as they learn about the unique leadership traps that can trip up even the most successful leaders, and the ways to avoid them. Jen explains why EQ is particularly hard to maintain at management levels of the company, shares the most common ego traps, and how to avoid them to increase leadership effectiveness.
---
The Emotionally Intelligent Salesperson
In this presentation, Jen shares a consultative sales approach that leverages the power of emotional intelligence and creates client value and redefines "selling" to being seen as a trusted advisor. The most successful salespeople learn how to intuitively recognize their strengths, read people and situations accurately, and respond to others appropriately. This session provides a framework to correctly read both buying and resistance cues, recognize customer reactions and triggers, read their unspoken needs, and use timing to know when too close. Attendees will learn ways to prepare self-aware and motivational conversation prompters to enhance the dialogue, maintain a service mindset, identify the needs of others through listening and empathizing, and map a solution by determining need and fit and apply the techniques of "soft closing." Using your EQ, clients will see you as a vital business partner, not just a vendor.
---
Leveraging the Power of Emotional Intelligence for Success
Business today demands the need for professionals who are nimble, flexible and engaged. This presentation provides practical ideas for thriving in a dynamic environment through the development of the emotional intelligence competency. Studies show that top talent leverages the best blend between technical knowledge and expertise, with functional skills like self-awareness, adaptability and problem solving to navigate the complexity of relationships with coworkers and clients. Jen provides strategies to increase your level of effectiveness through times of change with practical tools and resources. Attendees will receive definitions and examples of key functional skills; learn how to diagnose performance issues related to low emotional intelligence; and learn techniques to develop emotional intelligence in themselves and others.
---
Talent Identification & Performance: Building a Championship Team
Exceptional performance is the perfect alignment of skills, rewards, feedback, management style, measurement and culture. Keeping employees engaged today requires staying in-tune with what is most important to them, finding ways to creatively match cultural features with their motivation factors. This session is designed to help leaders learn about employee performance drivers and easy to apply techniques for engaging, motivating, and developing their employees. In this presentation, Jen shares research that supports the engagement levers in employees today that leaders must be aware of and actively pursue to attract and retain top talent. This session includes startling statistics on how employees think about topics such as performance management, motivation, and leadership involvement. Attendees will leave with the missing key to unlocking potential and ways to shift from assuming and expecting to creating the performance they desire.
TESTIMONIALS
"Experienced! Dynamic and engaging speaker. Addresses EQ in a fresh way that is relevant. Most people have heard of EQ, but I think there are misconceptions. She used relevant examples that really hit home to the audience. It was timely considering the other themes of our leadership week, and there is a lot of information she presented that we can build off."
-Jason Reed, Chemonics International
"Jen is a top-notch speaker and a true expert in working with leaders on her content. Great presentation of Ego vs EQ, her stories made the content memorable, engaging and compelling. Most members rated her a 10 (terrific) on a 10-point scale for the session!"
-Lee Self, Renaissance Executive Forums
"Jen Shirkani is the real deal! Jen's presentation on Ego vs. EQ is extremely helpful in pinpointing solutions for everyday dilemmas that crop up in the workplace. She is an engaging presenter as she exudes genuine passion and expertise on the subject. It is tricky to talk about the pitfalls of ego in leadership, but she does so with finesse that is non-threatening and affirming. Her audience left feeling motivated and empowered (not beat up)."
-Sarah Reeve, Co Program Chair, PIHRA
---
Travels from: Mesa, Arizona
Fee range: from $7,500 – $15,000
Contact us at Speakers Inc and subscribe to our YouTube channel