Ian Russell is currently an independent, freelance business advisor, speaker and professional non-executive director. Ian's most recent corporate role was as CEO of BCX, Africa's largest technology company, with a turnover of $2bn and a workforce of 10,000.
Having been there, done that, Ian retired from mainstream corporate life and wrote the bestselling business book: The Other End of the Telescope.
During 2019, Ian addressed well over 10,000 people in Europe, Asia, and Africa on topics from the book, such as "Fuzzy Logic", "Organisational Cholesterol: Silent Killer", "The Past is a Foreign Country: they do things differently there" and" Fighting Fire with Fire: the Untold Fintech Story".
Ian has shared the stage with the likes of Dion Chang, Malcolm Gladwell, will.I.am, Richard Mulholland, Rapelang Rabana, John Sanei, Mark Sham, Scott Synder, and Bronwyn Williams and revels in the multi-faceted aspects of on-stage, live debate.
Ian also works as an independent business advisor and coach to Boards and CEOs looking for support and guidance on turning around business performance, and especially focused on how established businesses can use their assets to fight off digitally native disruptors.
Ian Russell was CEO of BCX, South Africa's largest technology company, with a turnover of $2bn, and an employee base of 10,000. Russell's tenure saw a focused re-engineering of the company, simplifying the core of the business, creating new technology capabilities, and a massive shift of the brand towards innovation and disruption.
Prior to this, Ian Russell was at Telkom, part of the ExCo and at the heart of the turnaround. He was accountable for every aspect of cost across the Telkom business. Procurement, supply chain, property and people costs were all tackled systemically and with great effect. The resurgence of the Telkom business was predicated on the transformation of the cost base during this time.
Before Telkom, Ian Russell was at SABMiller and led the migration of the procurement activity from being an in-country South African operation, to a global one based in Switzerland.
Russell spent eight years at Barclays, working across operations, procurement and technology. These included roles running the Barclays African back-office, creating and leading the world's first 'smartsourcing' approach to cost re-engineering, and ending up as Barclays' Global CIO, a role which led him to Absa.
Ian Russell was also one of the initial architects of the acquisition of Absa by Barclays in 2005, and emigrated to South Africa to help oversee and manage the post merger integration. During his time at Absa, Ian focused mainly on re-engineering the cost base, and led the highly innovative 'One Absa' programme.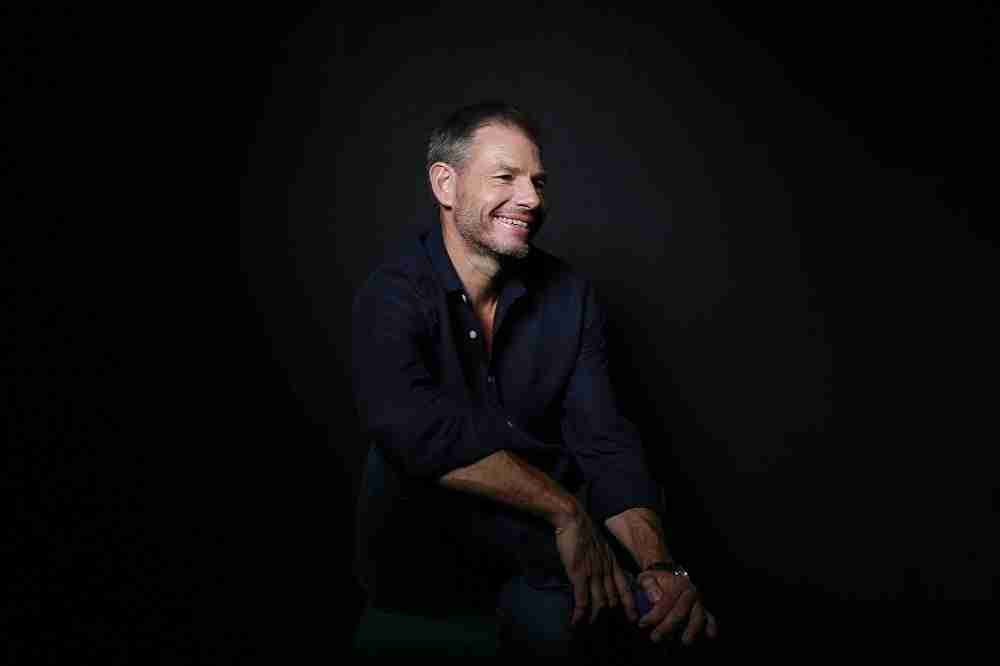 Ian Russell – Keynote Speeches 2020/21
BC versus AC
Before Corona. After Corona.
Worlds apart. Leveraging a Survive/Revive/Thrive mindset, Ian tackles what it takes to be a successful business and leader in the AC environment. Ian focuses on the fundamental shifts we must all make in our ways of trading, ways of leading and ways of thinking to not just survive but leverage the ultimate disruptor event for the benefit of your company and your career. This talk is rooted in deep operational experience of leading 3 businesses and 1 school through the 2020/21 events – here Ian really speaks from the heart, with every lesson having been learnt the hard way.
PEGI Rating – 18+…
The Past is a Foreign Country
Remember Nokia? Recall Kodak? Want to be the next Blockbuster or Toys R Us? Ian strikes through to the heart of what business and personal relevance is and shows how losing that relevance can be terminal.
All is not lost though.
In this keynote, Ian will lay out a clear 5 point plan that any business can quickly grasp and execute upon, that will create a step-change in their ongoing relevance to their customers
Objects in the Rear-View Mirror May Appear Closer Than They Really Are
Business' obsession with what has happened in the past, and with what their competitors are doing, is fundamentally damaging their chance of success in the future and limiting what they can achieve.
In this keynote, Ian powerfully argues that businesses must change the way they lay out their strategies, re-platform the way they measure success and re-imagine what their business can be, if they are to release a new growth path and finally look forward through the windscreen towards the horizon.
Fuzzy Logic
Perhaps Ian's most famous keynote, Fuzzy Logic dispels the myth once and for all that organisations take decisions rationally and logically.
Ian highlights clearly the key reasons why organisations do not take decisions rationally, and the consequences of these failings.
Concluding the keynote, Ian creates a 5 point roadmap that any organisation or individual can employ to reduce the levels of 'fuzzy logic' around decisions, and a route forward to create long term success.
---
Travels from: Stellenbosch, Western Cape
Fee range:
South Africa – R60,000
International – $8,500
Contact Us at Speakers Inc and subscribe to our YouTube channel