Hermien Elago storytelling will motivate, inspire, and inject lasting change into the culture of your organisation. She has shown herself to be a woman of drive and dedication. Ever striving, ever-changing, ever-growing.
For more than seven years she has used the power of story and the vehicle that is fitness to overcome limiting beliefs through her personal transformation in an honest, vulnerable, raw, and sometimes humorous manner and has inspired others to do the same so that they too can experience change and transformation in all areas of their lives.
Hermien is the current President of the Professional Speakers Association of Namibia (PSAN) and serves on the Board of the organization.

Her passion for speaking and her passion for seeing individuals achieve great things have collided and she is on a mission to help people realize that they are capable of so much more than they think they are!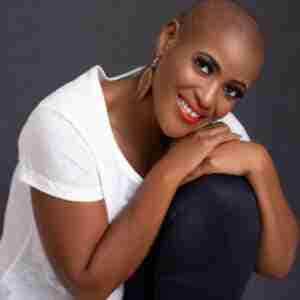 Hermien Elago's talk is designed to encourage your Team with the tools to improve their self-image and inevitably lift the bar on their performance and job satisfaction, boosting the morale of your company.
We don't want to oversell this opportunity, nor do we want to not do it justice by failing to explain why Hermien Elago knows she can make a difference. But if you're keen to finish the year on a high, here's that opportunity.
Travels from: Windhoek, Namibia
Speaking an MC fee on request
Contact Us at Speakers Inc and subscribe to our YouTube channel