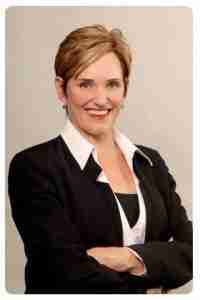 Helen Nicholson is a Networking Specialist has a BCom degree from Wits University where she studied to be an accountant.
After working in the financial industry in South Africa, Helen lived in the Middle East for 5 years where she developed and sold her own successful business in Dubai before returning to South Africa.
She gained international corporate experience in the IT industry, coordinating the marketing Middle East operation for Novell. Book through Speakers Inc
On her return to South Africa, she consulted and lectured at Wits Business School where she still guest lectures on the MBA programme and on various in-company programs. She also lectures at GIBS and the UCT Graduate School of Business.
Helen has a bi-monthly regular column in the Star Newspaper on the power of networking. She is the Director of The Networking Company, specialising in educating people to 'Grow your Network, Grow your Business'.
She recently published the business best-seller, 'Networking – How to get Your Black Belt in Business Success'.
She is a passionate South African who thrives on the meaningful work she does as a consultant in the area of 'leadership development'.
Her clients include FNB, Standard Bank, Citadel, Investec, Ernst & Young, RMB and Old Mutual.
Helen is a mentor at Shanduka Black Umbrellas for aspiring African entrepreneurs and she is a founding member of the Professional Speakers Association of South Africa.
She currently offers two presentations; 'Mindfulness – a Business Game-Changer' and 'Grow Your Network, Grow Your Business': Follow Speakers Inc on Twitter
The 'Grow Your Network, Grow Your Business 'presentation will enable you to:
Realise the importance of developing your own personal brand.
Access the power of LinkedIn as a business development tool.
Determine how to identify the power brokers in networks i.e. connectors and mavens, and how to leverage those relationships.
Linkedin Course
The Beginner/Intermediate module is a stand-alone course. There is a 10% discount if you attend all three modules.
The Opposite to Advertising
Basically, content marketing is the art of communicating with your customers and prospects without selling. It is non-interruption marketing. Instead of pitching your products or services, you are delivering information that makes your buyer more intelligent.
The essence of this content strategy is the belief that if we, as businesses, deliver consistent, ongoing valuable information to buyers, they ultimately reward us with their business and loyalty. According to Roper Public Affairs,
• 80 percent of business decision makers prefer to get company information in a series of articles versus an advertisement.
• 70 percent say content marketing makes them feel closer to the sponsoring company, while
• 60 percent say that company content helps them make better product decisions.
Think of this – what if your customers looked forward to receiving your marketing? What if when they received it, via print, email, website, they spent 15, 30, 45 minutes with it?
OUTLINE
Module 1: Master the Content Marketing Mindset
• How to add Value and position the Purchase
• How to trigger Interest & Anticipation
• How to spiral Your Offering
Module 2: Understand the Buying Brain
• How we make Buying Decisions
• Why we need Purchasing Shortcuts
• How we compare Products & gauge Value
Module 3: Discover Unmet Customer Needs
• How to decipher the Customer Journey
• How to unearth Your Customer's Fears & Frustrations
• How to reveal Your Customer's Desires & Aspirations
Customers?
Why LinkedIn?
With close to 275 million members, LinkedIn has become the world's largest online business Networking site. No longer just a tool for job searchers, LinkedIn has become the premier social media site in online revenue generation and reputation management.
Other than Facebook and Twitter, LinkedIn is strictly business – and has become a "secret weapon for B2B activities" such as:
1. Replacing Cold Calling
2. Generating New Leads
3. Finding the Decision Maker
Testimonials on Linked Income training:
"In the business banking acquisition space we are always looking for innovative new ways to raise our game. LinkedIn provided an excellent platform for us to reach new clients and build better relationships with existing clients. My team is excited and we are seeing results. Thank you Helen & Dr Nik- brilliant tool"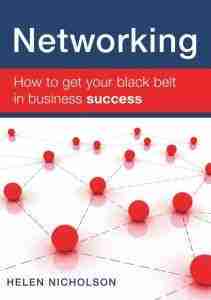 Networking
How to get your black belt is business success
Do you want to build a network of useful contacts in order to kick-start your career but don't know how?
Are you aware of the crucial importance of networking but lack the know-how to get started?
Or do you think networking entails just pitching up at a cocktail party and handing out your business cards?
If any of the above, this book is for you!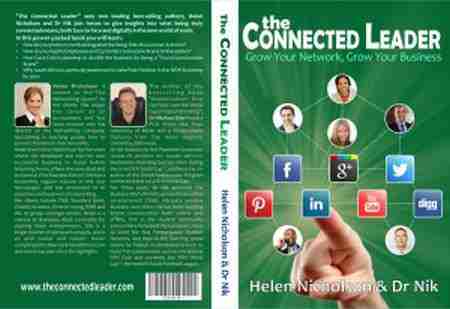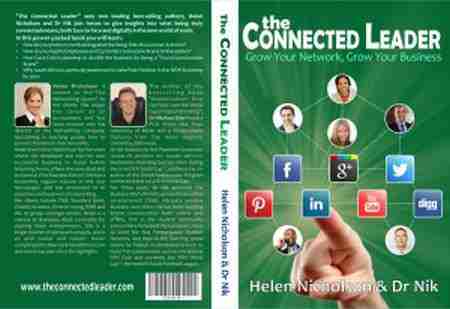 The Connected Leader Book
"The Connected Leader" sees two leading best-selling authors, Helen Nicholson – Business Networking Specialist and Dr Nik join forces to give insights into what being truly connected means, both face-to-face and digitally in the new world of work and working mothers
In this power-packed book you will learn:
• Define and leverage your career sweet spot
• Utilize your strengths to build the personal brand "CEO of Me(Pty)Ltd"
• Gain insight into the characteristics of the best face-to-face networker