Erin Hatzikostas is available to present as the opening or closing, Leadership & Authenticity keynote speaker at your next Houston, Texas conference.
Mrs Hatzikostas is a leading leadership and Authenticity speaker that delivers keynotes many times per year. Erin is available to speak at your next Houston, Texas conference. Erin has been speaking professionally for over 5 years. Her keynote topics include motivation, leadership and Authenticity.
By working with Erin, you are guaranteed a seasoned speaking professional that will make your event a success. Erin brings energy and positivity to each of her presentations.
Erin has presented keynote presentations around the globe to some of the largest organizations in the world. Learn more about why Erin Hatzikostas is the right motivational keynote speaker for your next Houston, Texas conference.
Erin Hatzikostas is a recognized expert in Authenticity after years of being the head of a multi billion dollar company (CVS). A highly sought-after keynote speaker, transformational leader, she guides individuals and businesses to capitalize on empathy and magnify their impact.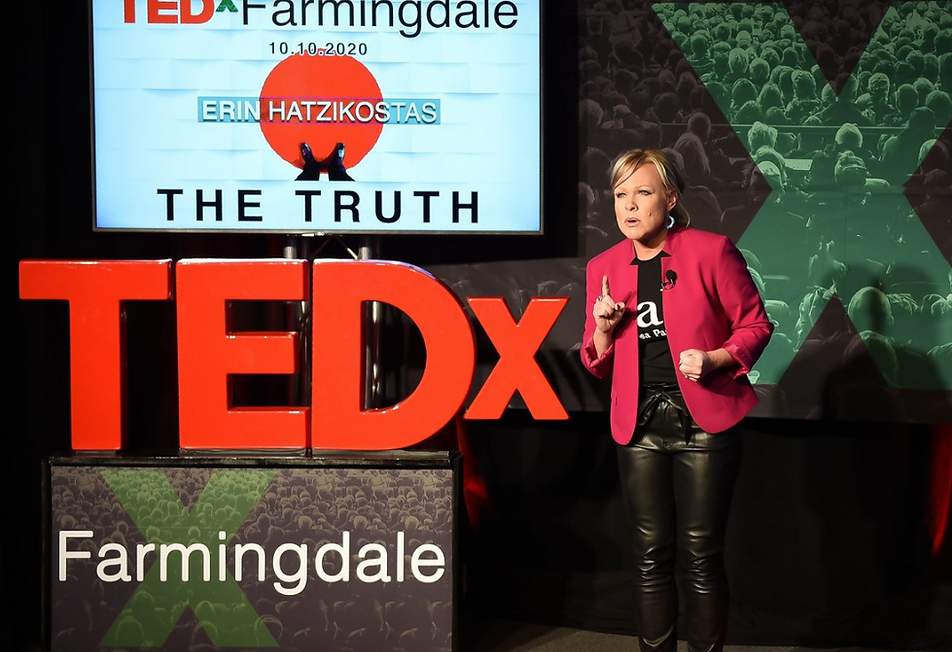 Her unique expertise is in combining practical business tactics with accelerated learning strategies to embrace change, encourage innovation and increase change for people and organizations worldwide. Erin Hatzikostas inspires, empowers and guides people to achieve massive and lasting personal and professional growth, whether it be as a keynote speaker, facilitating corporate workshops or mentoring individual.
A leading international keynote speaker, Erin has reached tens of thousands worldwide with her message of Authenticity as the competitive edge in the face of today's complex markets. Erin is a sought-after business culture catalyst who inspires, empowers and guides organizations and individuals to create sustainable, high-performance strategies. Erin through her keynotes, helps leaders embrace AUTHENTICITY, cultivate work cultures of greater unity and resilience, as well as strengthen their voice as purpose driven leaders.
---
WHY HOUSTON?
Houston is the fourth most populous city in the U.S., and also represents the nation's demographic future.
Houston is home to the second largest concentration of Fortune 1000 companies in the U.S., behind New York.
According to Forbes, we rank first among U.S. cities where paychecks stretch the furthest.
But the city is more than diamond-studded cars and luxury shopping. It offers some of the most sought-after benefits to individuals and businesses to set up shop in. In 2020, Dubai ranked as one of the Top 5 investment destinations of choice worldwide. Within the UAE region, the city took the top spot for Foreign Direct Investment (FDI).
---
Travels from: Connecticut, MA
Fee: $10,000 – $15,000
Contact Us at Speakers Inc and subscribe to our YouTube channel