Duane Rockwell has been a valued entertainer ever since on the pub and club circuit, in the corporate entertainment arena, hosting at fashion shows, corporate events.
Duane made his professional debut when he performed at the National Song Festival in 1989.
His musical repertoire includes songs from the '60's right up to the current chart topping numbers. Duane has fine-tuned the art of "reading the audience" and his music will always match the function's mood.
Hosting big events comes naturally to Duane Rockwell. Continuity, creating audience response and unbelievable charm are delivered perfectly every time. As Duane would say, "a seamless" function!
His easy-going and highly professional approach to any event makes Duane an absolute delight to deal with – always willing to go the extra mile to ensure that the function is an unforgettable and totally memorable affair.
Coupled with all his charisma and stage presence is a sound and studied knowledge of the intricacies of sound and lighting, he knows all the tricks in the book and his perfect track record proves this.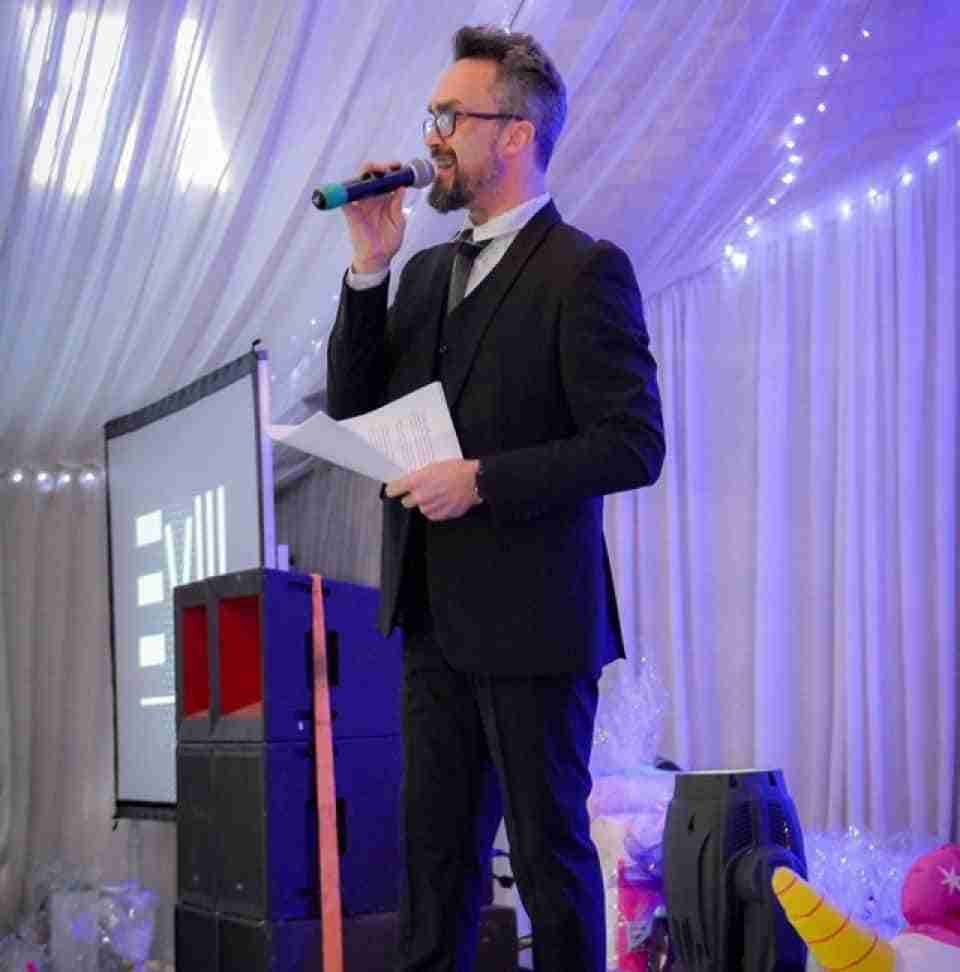 Duane has been produced and/or performed in some fabulous stage productions which include :
In the Mood – swing based cabaret at the Carousel and Caesar's in '98/99
Elvis Tribute at Caesar's '99
Abba Tribute at Caesar's and the Carousel '98/99
The Tribute Show (highlighting music of the ages) – specially written for the corporate market and performed during 2000/1
A Night at the Oscar's – specially written for the corporate market, where the audience experiences just what it must be like to be part of this glamorous affair, started in '99 and still going strong
The Celebration (audience interactive cabaret) – specially written for the corporate market and performed during 2000/1
Air Waves at the Carousel – '93/94
Rock & Roll Radio Show at the Carousel in '99
Revival – Beatles tribute – road show in '92/93
Radio and television appearances include :
M-Net Pay Channel host for HOT HITS (2 years)
Voice Overs for SABC 1, 2 and 3
Radio adverts for the Mad Expo, Incredible Connection, Computer Faire
Host for SABC's FAST FORWARD music programme
Duane has worked for a large number of corporate companies as singer, cabaret artiste, compere, and musician. Some of these are :
Avroy Shlain
Mercedes Benz
Incredible Connection
Unidata
Dimension Data
Mobil
PriceWaterhouseCoopers
ABSA
Sanlam
South African Breweries
Roche Pharmaceuticals
SA Accounting Association
ICL
A VIBRANT PERSONALITY WHO IS GUARANTEED TO CREATE A FANTASTIC VIBE AT ANY FUNCTION!
---
Expert In:
Thank you for showing your interest in me as a MC at your event!
For me, it's important that I give you value for money (bang for the buck), so don't hesitate to call me (or send an email) so we can discuss your specific goals. I normally respond to emails within 24 hours.
I hope we will collaborate and make your event a great one!"
---
---
---
Travels from: Atlanta, GA
Fee range: from $5,500 for half day – $10,500 for a full day
Contact us at Speakers Inc