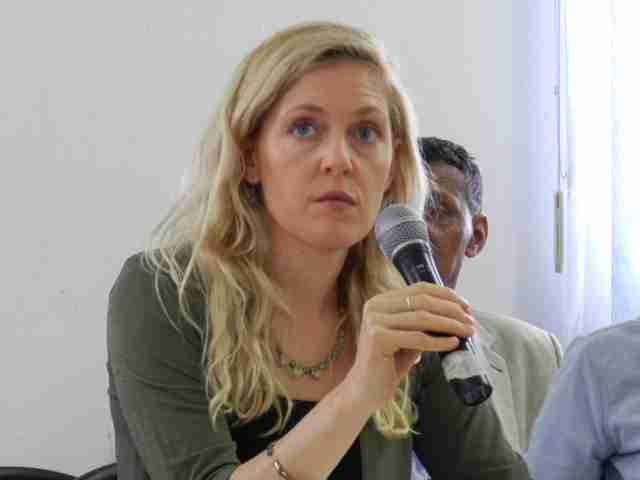 Dr Orly Stern is a researcher, consultant and international lawyer, focusing on women, war and law. For the last decade Orly has worked in some of the world's most dangerous places, working to ensure the protection of women caught up in armed conflict.
Orly's work has taken her to Iraq, where she worked during the ISIS war; to South Sudan, to northern Nigeria, Somalia, and Central African Republic. Orly has consulted for various international organisations, research institutions and NGOs, and has published extensively in her field. Book Dr Stern through Speakers Inc
Orly holds a PhD in law from the London School of Economics, for which she conducted a feminist critique of international humanitarian law (the laws of war). She holds an LL.M in international human rights law from Harvard Law School. Orly currently teaches international criminal law to Masters Students at the University of Cape Town. She has held a senior fellowship with the Harvard Humanitarian Initiative. Trained as a lawyer and admitted as an attorney in South Africa, she also earned degrees in law and in psychology from the University of Cape Town.
FOCUS AND EXPERTISE
Dr Orly Stern expertise spans international law (in particular international humanitarian law and international human rights law), armed conflict, gender and gender-based violence, human rights, and access to justice and security.
Thematic areas include the following:
Armed conflict
Gender and SGBV (sexual and gender based violence)
Access to justice / rule of law
Security sector reform (police reform, disarmament demobilization and reintegration)
Human rights and international human rights law
International humanitarian law
Qualitative research
Monitoring and evaluation
Follow Speakers Inc on Twitter
Dr Orly Stern – Empowerment