Dr. Graeme Codrington breadth of knowledge and expertise makes him highly relevant – even essential – in today's rapidly evolving business world.
Along with his formal qualifications and research credentials, he also has a wide range of personal experience and a deep under- standing of how people and businesses work.
Now add his vast experience working with business leaders the world over during the past 20+ years, and you'll understand why he is the go-to resource for leaders who are gearing up for the future.
In the Covid-disrupted world, he has moved quickly to establish himself as a sought-after speaker, providing quality content and production values in his online sessions.
Graeme has a fully equipped home studio, with professional lighting, multi-camera, broadcast-level audio and high-speed fibre set up to deliver state of the art remote sessions for his global client base.
CEOs in over 50 countries have insisted on working with Dr. Graeme Codrington, year in and year out. And leading business schools on three continents continue to work with him.
He continues to receive requests to contribute to live events and development sessions around the world and provide ongoing resources to help his clients navigate these disruptive times
We knew the 2020s was going to be a decade of disruptive change – nobody knew how much and how early that would happen.
Covid-19 is the biggest disruptor in a generation, and yet it won't be the last disruption your organisation and industry will face in the next few years.
This is true in every industry and every market. Smart leaders need to keep ahead of these changes by anticipating them, and developing a future-focused skill set.
The most successful companies are going to be those that build future thinking, adaptability and innovation into their very DNA.
To do this, we need a new toolkit of skills for the leaders and their teams who are navigating exponential change.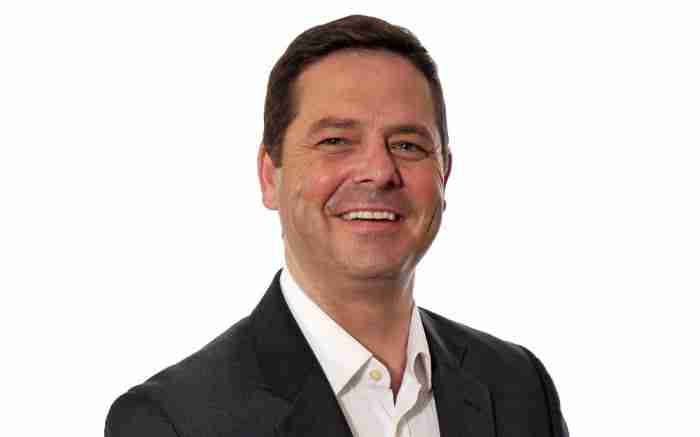 Look beyond the next horizon:
This is the heart of the session as we use TomorrowToday's TIDES Model of Disruptive Change to introduce key areas in which we anticipate disruptive change in the next 5-10 years.
This section is constantly updated and highly customised for each client we work with, ensuring the example we choose to look at connect with your team.
These include energy, graphene, nanotech, hydroponic farming, the Internet of Things (especially at home), smartphones, genetics, robotics, cyborgs, driverless cars, Millennials, virtual and augmented reality, blockchain, AI/algorithms, 3d printing, the growth of developing markets, the 100 year lifespan, urbanisation, the on demand workforce, and more.
Be curious and experiment more.
The best way to deal with uncertainty and volatility is to develop an experimental mindset. This is the basis of agility and resilience.
We lay out the key organisational requirements to make this a reality.
Dr. Graeme Codrington
Embrace Difference.
Listen to different voices, actively engage with different thinking.
This is not diversity quotas or compliance, but about accessing different worldviews in your team and environment. In a workshop session, we can go deeper here into cognitive biases and thinking skills.
Leverage technology (not just digitise).
Too many businesses are simply taking their old systems and processes and putting them online, without understanding or taking advantage of the new principles of the digital age. true innovation in the digital age is not merely about product, service and distribution, it's actually about innovating your whole business model too.
This session will show you how, and in workshop format will help your team come up with these new ways of thinking.
Sell Solutions not Products.
Not just something for the sales team to consider, but for every person in our businesses. As we scan the horizon we must look for opportunities to add value and to push our organisations into the future.
Unlearn as you deal with limiting orthodoxies.
This refers to habits of thinking and action, and "the way things are done around here", and which of these might be holding us back. We will specifically consider what we measure and reward.
Other available Webinars & Presentations
MANAGING VIRTUAL TEAMS
DISRUPTION AS NORMAL
LEADING IN A CHANGing/ED WORLD
8 SKILLS FOR THE FUTURE OF WORK
Travels from: Johannesburg, South Africa
Speaking Fee:
South Africa – from R50,000 – R70,000
International – $10,000 – $20,000