Dr. Brenda Hattingh is committed to inspiring, helping, and assisting individuals, including leaders, to recover their authentic self, encoded as their original DNA success-blueprint. This blueprint is our map to health, wealth, happiness, success, and prosperity that benefits all people, including nature. ​
As a thought-leader, Dr. Brenda brings a new mindset, with cutting-edge skills and tools to sustain DNA-recovery, Power Intelligence, self-coaching, and authentic leadership, to the marketplace. Her workshops, keynote addresses. coaching, and training are backed by more than 15 books, including the series 'Authentic living and leading.' A Power Intelligence Success Profile (PISP) will assist individuals, teams, companies, and organisations in managing their power and potential, thereby maximising their productivity and resilience while maintaining sustainability.
This is a global first.
Dr. Brenda is also a qualified psychologist, life coach, counselor, therapist, and executive coach and mentor. She has been in private practice and consulting for more than 30 years and has helped thousands of people all over the world. . At this time she aims to help and assist individuals on this exciting adventure of authentic living and leading. At the same time, she is committed to helping teams, companies and organizations maximize their DNA success-potential while flourishing in challenging times. This includes accessing new levels of innovation, inspiration, and resilience, encoded in our DNA-blueprint.
Her exciting career spans more than 30 years and is marked with various highlights. During her academic career, Dr. Brenda received various degrees including a B.Sc, degree in natural and medical science, an Honours degree in assessment and counseling, a Masters degree in Education, and a Ph.D. in Psychology. As an academic, Brenda lectured at various universities where she was a promotor to post-graduate, Masters, and Ph.D. students. Her research and development continue and many ground-breaking books, training courses and workshops are now available.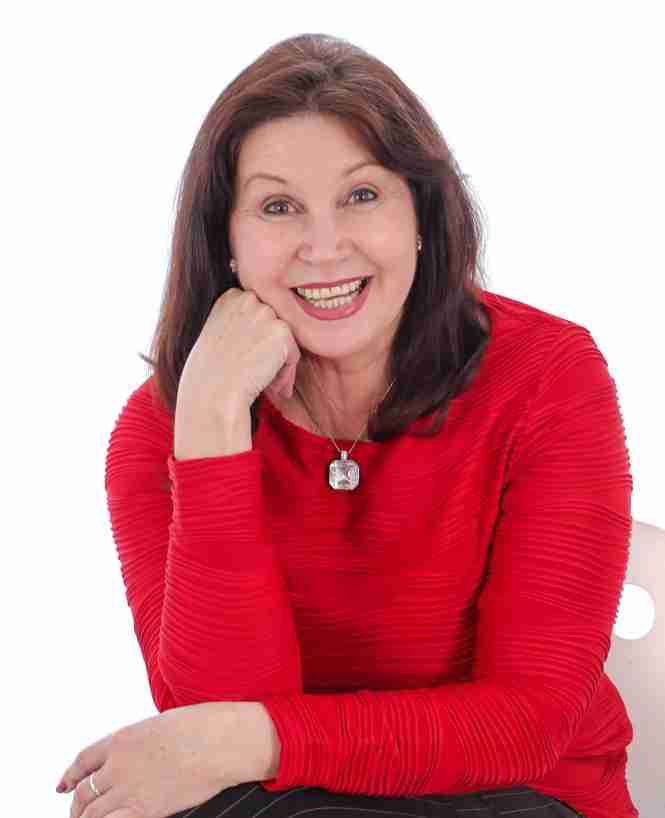 Not only was Dr. Brenda Hattingh involved in coaching, mentoring, and counseling, she also contributed to the transformation of various companies and organizations as her clients. Her work also included community development and educational programs in schools and prisons. ​
Community work included implementing adult reading programs in rural areas, coaching and mentoring programs for teachers, and parenting programs titled Power Parenting. Her community work spans many years to include nine years of service in prisons where Dr. Brenda was responsible for the rehabilitation, education, and mental health of inmates. She was also of service to NICRO (National Institute for Crime Prevention and the Reintegration of Offenders). At the same time, she also served as an expert advisor in the High Court of SA and to the Office of the Family Advocate. Her work also includes curing corruption and two books have been published on this topic. ​
One of her highlights was the training of medical doctors at the Medical Faculty of the University of Pretoria in holistic health and healing. This included the training of psychologists, hospital & nursing staff, and other healthcare professionals, on the importance of holistic wellness and mental health care. She was also a keynote speaker at many professional and academic conferences in various countries that include the United States, Belgium, and Egypt. ​
Dr. Brenda sees her greatest contribution as being of service during the transformation of South Africa and the peaceful transition of power under the leadership of Nelson Mandela. Her transformational work in companies, organizations, and government departments and the training of new leaders, was awarded the 'The Professional Businesswoman of the Year Award'. ​
However, at the height of her career, an accident, in which three neck vertebrae were fractured, left Dr. Brenda Hattingh paralysed and bedridden for nearly eleven months. While recovering and learning to walk again, she used this time to further her research and the development of the next level inspiration and transformational books, training material, assessment tools, and speaking topics. Keynote addresses cover topics such as how to coach yourself to ultimate success, innovation, and inspiration to take the leap to authenticity, Power Intelligence the intelligence of the future, authentic leadership, and how to recover your DNA success-blueprint. This is a global first.
Once again, Dr. Brenda re-enters the marketplace inspiring our leap to authentic living and leading, recovering our DNA success-blueprint while creating a quality life of health, wealth, happiness, and prosperity that benefits all.
Most Popular Keynotes
SELF-COACHING. THE KEY TO ULTIMATE SUCCESS AND HAPPINESS
Authentic Leadership
Power Intelligence: The intelligence of the future
Hunanity's leap to authentic living & leading
Based in Pretoria, South Africa
Speaking fee: South Africa only, R45,000
Contact us at Speakers Inc and subscribe to our YouTube channel