Don Packett stand-up comedian, author and Head of Perspective at strategy design and dissemination firm, Missing Link. On stage, Don's specialty is bridging the gap between corporate content and entertainment.
Through working on organisational strategies for over a decade and building a comedy career since 2008, finding the sweet spot between both is where the magic happens.The output? An MC and speaker with a wealth of deep-set knowledge and appreciation for the corporate beast, with enough perspective to provide educational and entertaining anecdotes, tales, metaphors, analogies and a healthy dose of recapitulation for good measure.
He has shared the stage with international speakers like Robert Scoble, Julian Assange (via Skype, because who has a key to the Ecuadorian Embassy anymore??) as well as music legends, Oasis, Korn and Muse whilst MC'ing like My Coke Fest. Don Packett has hosted brand launches for XBOX, Windows and other corporate events. Don is on the South African professional speaking circuit, providing perspective at events like TEDx, Heavy Chef and NetProphet, as well as to institutions such as Absa, BMW, FNB, GIBS, Investec, Tiger Brands, Internet Solutions, Momentum and more.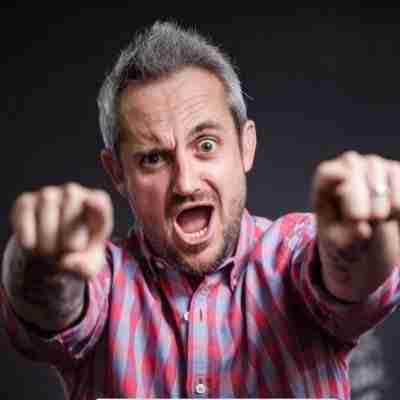 Don's keynotes include:
The Power of Perspective (Why taking a step back is crucial to stepping forward).
Ideas, Innovation and Idiots (Why we need to change things before the idiots out-breed us all).
Why We Do Things (The rationale behind some of the decisions we make and how to identify them before it's too late).
Work/Life Balance (and the rat-race to find it).
Speed Kills (How the rapid adoption of technology is killing incremental growth).
Speed: Yay! (How speed in industries could be all we have left).
Testimonials:
"You delighted the participants with the humour and content knowledge. For me, you met the brief 120%, thank you once more for sharing your knowledge with us." Sam Molefe, Tiger Brands
"Don didn't just present 'Speed Kills', he told a fantastic story which resonated with our audience, provoked thought and inspired action. Great energy and objective achieved!" Jaco Markwat, Wonderware
"Don was contracted as an MC and Quizmaster for our client yearend function and we never looked back. He leapt wholeheartedly into the brief and supported our team with a slick and varied programme. As an MC, Don was confident and eloquent, he matched the tone of the evening perfectly and read the room with experience. We highly recommend Don for any event". Trevor Latimer, Traction Sport and Entertainment
"I've been working with Don and his team for close on ten years and not once have I been left thinking "Wow, that's exactly what I asked for". The reason for that is I have always got so much more". Shaun Edmeston, FNB Commercial.
"Don was a classroom sensation when he presented to 33 GIBS MBA students on how to transform an idea into a business. If you are looking to help a team see a problem with a new perspective, improve an execution or just gain some inspiration, I would highly recommend Don as your next speaker and consultant".Yossi Hasson, GIBS.
Contact Us at Speakers Inc and subscribe to our YouTube channel