Dion Chang – Futurist Innovation is an innovator, creative thinker and walking ideas bank. He is one of South Africa's most respected trend analysts and takes the unique view of "trends as business strategy".
While his feet remain firmly planted on African soil, he uses a global perspective to gauge the zeitgeist, source ahead-of-the-curve concepts and identify shifting business templates available through
Speakers Inc
.
In a world struggling to adapt to a new world order, his trends analysis company – Flux Trends – specializes in understanding consumer mindset and identifying unexpected business opportunities within shifting trends, ensuring that global trends have relevance when translated for South African businesses.
Dion Chang – Futurist Innovation has 20 years experience in the magazine industry and as a journalist and media spokesman, which enables him to provide insights into the ever-changing relationship between brands, consumers and the communication channels that bind them.
He has devised and hosted 3 trend conferences and published 3 trend books (the last being, "New Urban Tribes of South Africa"). Flux Trends currently releases industry specific trend reports every quarter.
Apart from being an information source on a cross section of trends for many journalists, Dion Chang – Futurist Innovation Trend Analyst currently writes columns for City Press, SAA's Sawubona magazine, Acumen (a C-suite business quarterly for GIBS) and has a monthly radio slot on MetroFM, and contributes to eBizRadio, an online radio portal.
PRESENTATIONS AVAILABLE:
• The Business of Disruption: No Industry will be left unaffected by the ripple effect of game changing technology and digitisation. Essential for companies grappling with adaptation to disruptive technology and Leaders who are looking to refine their competitive edge.
• Now Hiring, but Differently: This presentation looks at both the perspective of a company and that of a worker, exploring the unique new operating models and the skills required to run them.
• The Rise and impact of Individualism on Leadership: This trend presentation is a must for all companies working with an increasingly young workforce, Gen Y/Millennials.
• The State We're In: Structured on the acronym T.R.E.N.D.S (Technology, Retail & Marketing, Economy, Natural World, Diplomacy and Socio-cultural), this popular presentation is updated quarterly and is both essential and relevant for all industries who are looking to ensure they use trends as business strategy.
After years of delving into the mind-set, buying habits and assessing the brand loyalty of millennials, the focus of retail brands and marketers are slowly but surely shifting to this new demographic. This may seem odd considering that this age group is still at school and has no income, let alone disposable income. However, the influence of this generation on household spending is beginning to be felt.
In this presentation, Dion will unpack the following points:
• Who exactly is Generation Z, and why are they also referred to as Generation K?
• Why they have recalibrated their priorities in life and how this impacts on their future consumption habits.
• Why they could potentially become the landlords of the Millennials.
• What brands and marketers needs to do to get their attention and (very considered) loyalty.
• Gen ZA: the differences (or similarities) between Gen Z's in South Africa and their developed world counterparts.
This trend presentation is a must for retailers, brand managers and anyone in the advertising or marketing industries.
Dion Chang – Futurist Innovation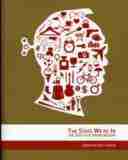 This review provides a snapshot of 'the state we're in' across a number of industries that have a direct influence on our daily lives, the way we interact with each other, and ultimately, the way we do business with each other.
Travels from: Johannesburg, South Africa
Speaking Fee:
South Africa – from R65,000 – R80,00
No briefing calls for standard presentations
Fees subject to change based on requirements