David Grier is a Chef by profession and a Humanitarian by passion. Extreme Adventurer, Bestselling Author, and Inspirational Speaker.
Fueled by a passion to make a difference in the lives of children born with clefts and in need of life changing corrective surgery, David turned to extreme adventurism to create awareness and raise fund for this cause and assist with their corrective surgery.
He has become the first person to have run the length of the Great Wall of China in both directions and since then has gone on to 6 more arduous, breath-taking adventures, each one adding to his life's lessons which have now been crafted into a talk. "Back to the Wall".4 of the journeys have been captured in coffee table books that David has written.
David has run The Great Wall of China West to East (4200 km in 93 days) in 2006 and then in 2019 East to West in 78 days, the entire coastline of South Africa (3300 km in 80 days), paddled from Africa to Madagascar (500 km in 12 days), run the Island of Madagascar (South to North; 2700 km in 67 days) The length of India North to South in 93 days, 4008 km. Thailand 1000 km in 20 days. Cuba 2300 km in 38 days, down the length of the UK (from John O'Groats to Lands' End); from South to North in Ireland, followed by a run along Hadrian's Wall.
Deliver / Change (*NEW)
My feedback however, is that I thought he was outstanding! In the two years working at The Eventful Group.
I think he was one of our best guest speakers (and I have seen many!). David's presentation was brilliant in all aspects – from the way he spoke (felt like he was speaking to each person individually), his humility – he felt very real and "human" and humble – and therefore relatable to the audience, I LOVED his slides – the pictures, videos and music kept our attention and transported us to other places.
As a producer, I also really appreciated that he had researched who the audience was and had added some "Maintenance" references and pictures into his presentation – this demonstrated how professional David is and I think the audience felt event more respect for him that he had made an effort to "talk" their language.
His book we used as gifts for our speakers was also just awesome and very well-received. We will definitely be using David again in the future and I will definitely recommend that we use his book as a gift for the speakers.
Nevenka Ristic, Conference Producer
David Grier – Inspiration Motivational Adventure


While running the great wall, I was constantly in awe of the beauty surrounding me. The beauty of the planet and its magnificence, but constantly in the back of my mind was the reminder of the paradox, how can this beauty of our planet also be the home of such pain and suffering experienced by our children"
Children born with such facial disfigurement that they are ostracized by those around them, struggle to speak, let alone eat.
To me the final measurement of the success of my journey can only be measured by the children that I can help realise their simple dream of a god given right to a smile.
With a simple operation of some 45 minutes a Child's life can be changed forever. Since we started this foundation, we have been instrumental in helping some 54 children, who during the run received facial surgery in Empangeni in Kwazulu Natal.
Having been involved in the inaugural mission in South Africa we are now busy with our next fundraising adventure in order to continue with this worthy cause.
Looking back
On my return to South Africa I made a trip up to Empangeni with my daughter (who is a volunteer for Operation Smile) to meet some of the children, a moment that I will never forget, to see all those beautiful faces, radiating their new smiles. I am proud to be associated with Operation Smile.
The second of my adventures, the joint run around the coast of South Africa has had massive response and we have raised over R 2 000 000-00 The highlight of this project was being able to finally attend a surgical mission, (a group of operations)
In the Transkei during the run, I witnessed life changing operations on some 10 children, 30 were done in total. An experience that David Grier – Inspiration Motivational Adventure will never forget ,and which makes every step of my journey count being able to help make a difference in the lives of children in my country.
The solo Madagascar Journey I have raised in excess of 1,2 million rand.
Returning to the island 4 months after the event as part of the operation smile mission, I was witness to 180 children receiving reconstructive surgery. It make my journey count and every painful step worth it.
Through the Miles For Smiles foundation together with Operation Smile South Africa, over 1000 children's lives have been changed.
Our project has reached beyond our borders and the project has been involved in the following countries; South Africa, Madagascar, Swaziland and we are looking at Mozambique, Namibia and the DRC.
Books available.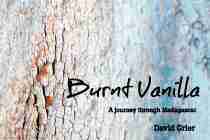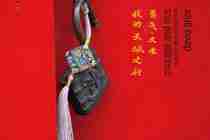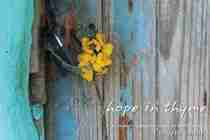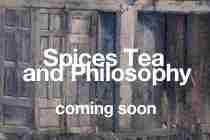 Travels from: Cape Town, South Africa
Fee Range: $8,000 including flights