Whether turning around a languishing senior's housing project or training exotic animals for theme park shows, Dan Stockdale has one passion… developing star performers!
Dan Stockdale is an author, leadership speaker, and consultant who coalesces the "wild side of business" and the "wild side of nature." His focus? Teaching others how to apply the principles of natural behavior to achieving extraordinary results within their organizations.
Dan speaks to audiences in multiple industries throughout the county teaching the amazing leadership principles he has discovered. As a leader he has guided organizations with over 1,000 employees in such diverse industries as senior's housing, health care, real estate, adult education, technology and concert promotion. As a behaviorist he has trained differing species from bald eagles to tigers to grizzly bears.
Dan Stockdale, motivational speaker, business consultant and tiger trainer has worked with exotic animals of many species since he was 15 years old.
Dan's first experience working with exotics was at a small themepark in East Tennessee where, in his teens, he had the opportunity to work with a herd of deer, sea lions, dolphins and macaws as a deer ranch boy.
Later, his passion turned toward primates and he began raising monkeys in his home with his wife and son.
All the while Dan was also building his corporate resume as a skilled turnaround artist, management consultant and trusted business advisor for businesses who were facing financial challenges and regulatory issues.
In 2003 Dan combined his two careers into one passion and wrote the leadership book Taming Tigers to teach business leaders how to apply the principles of exotic animal training to achieving extraordinary change and measurable results within their organizations.
His experience with large cats began when he shot the photo for his book cover and has grown ever since. He has worked with many facilities to care for and train tigers, lions, grizzly bears, elephants, snakes, marmosets, tamarins, owl monkeys, capuchins and many more.
Dan has also performed in more than 500 birds of prey shows with the American Eagle Foundation at Dolly Parton's Pigeon Forge based Dollywood. In these educational shows Dan presents bald eagles, golden eagles, great horned owls, barn owls, harris hawks, red tail hawks and many more.
Dan also travels the country presenting his leadership keynote, Leadership Gone Wild, where he teaches leadership principles to executives from all industries …with live animals on stage.
He has appeared on Fox News, Fox Business Channel, CNN, New York Times, Parenting and many other national media outlets.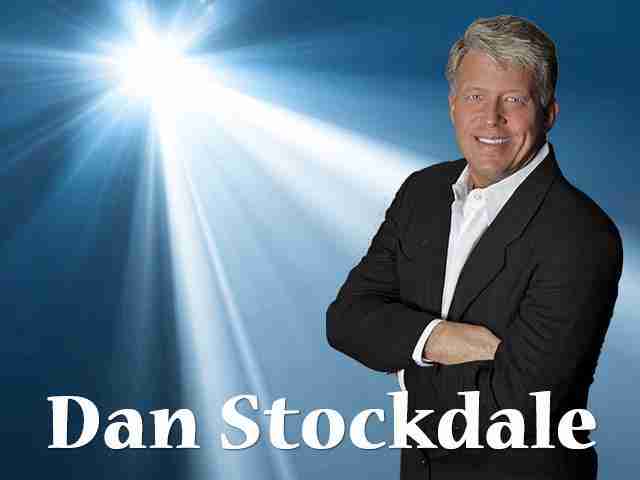 KEYNOTE TOPIS:
Leadership Gone Wild
Taming the Tigers in Your Jungle
We all have "tigers" in our daily work. How we respond often defines patterns of success or failure. Taming Tigers is a dynamic, multimedia event that Dan tailors to the specific needs of your organization. In this presentation, Dan teaches principles to achieving success and mastering leadership while conquering the wild and unexpected challenges your team faces in the real world every day.
Office Animals
Beasts in the Jungle
Your office jungle is filled with beasts lurking in the cover. This leadership keynote presentation for leaders and line staff alike will take them on an expedition where the learn about the critters they may encounter every day. And "yes" Dan can bring real animals with him! Attendees learn how to anticipate predatory attacks and how to work with all office animals based upon the innate behavior of the beast. This keynote is sure to be a hit with all of your attendees!
Teamwork Gone Wild
Packs, Pods and Prides in Perfect Harmony
This one hour high-energy, high-impact, high-content keynote will get the diverse personalities in your organization working together like a hunting pride of lions on the prowl. "Teamwork Gone Wild!" gets the individuals to take the focus off of themselves and put it where it belongs, on their team and the organizations goals. It is a sure way to get diverse departments to begin working together and to get their "buy-in" into the right goals and outcomes.
Sales Gone Wild
Becoming King of the Jungle Through Relationship-Based Sales
"Sales Gone Wild" gets your sales staff to stop "lion" to themselves and gets them to see their sales results in a realistic frame of reference. Then, after they see their current results in objective form, we teach them techniques that will REALLY improve their performance – a focus on relationships. "Sales Gone Wild" is a great way to motivate your sales force and get them back on track with their goals. This 1 hour keynote is applicable to anyone in sales from financial products, to automotive
It's a Jungle in There
Towering Turnover! ~ Sinking Profits! ~ Plunging Productivity! ~ Employee Morale Exhausted! ~ Negativity Abounds!
There is HOPE! "It's a Jungle in There" may be just the answer your organization is looking for! This keynote is like group therapy for the entire organization! Maybe you have just been through high regulatory scrutiny, unjust press, threatened or occurring labor issues, or any other of a myriad of other issues that can cause unrest, mistrust or uncertainty in an organization. List isn't a life-changing experience; it's an organization-wide changing experience! "It's a Jungle in There!" will be tailored to your specific organizational needs whether it be a smaller 12-person department or a 12,000-employee organization.
•Achieve Unity in Focus Throughout All Levels of the Organization
•Get Employees to Buy into the Bottom Line
•Create a harmonious work environment
•Increase Employee Retention
•Eradicate Bad Attitudes
•Increase Production
---
Travels from: Nashville, TN
Fee range: from $3,750 – $25,000
Contact us at Speakers Inc and subscribe to our YouTube channel