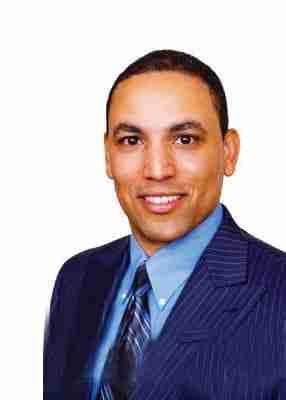 Dale Deransburg, Jr, Author, CEO, C.S.F.P. and C.E.A., a Chicago native and graduate of Columbia College is a professional speaker, Certified Estate Advisor and Chartered Senior Financial Planner. In 1997, he founded Deransburg International, Ltd. (DI), a professional sponsor of Learning Institute for Financial Education (L.I.F.E). His team of instructors specialize in financial education, wealth accumulation, asset protection, and small business planning for Middle Class America.
DI teaches four comprehensive financial education seminars in layman terminology at an 8th grade level. His classes are fast paced, fun, and interactive with audience participation. He teaches 100 real life fundamentals for family finances and provides complimentary written plans for each of his valued members. Anyone age 13 and up can attend, and it's fun for the whole family.
DI seminars provide businesses, schools, churches, non-profits and individuals with the keys to financial literacy and the professional counselors who give support, empowerment, and accountability that create a long lasting winning combination.
Dale is the author of "The ABC's of Wealth: A Common $ense Strategy for Achieving the American Dream".
Past Engagements
DJ has provided his financial expertise to several different types of events that have helped to create a lasting impact on people and organizations.
Some past events included:
Girls Aviation S.T.E.A.M. Summer Program
Midwest American Truck Conference
National Forum for Black Public Administrators – Houston Chapter
Lightning-Logistics Corporate Training
Montgomery Regional Airport Corporate Training
Expert Educator Speaker
I'm passionate about teaching and engaging audiences about overcoming financial hurdles as well as helping them gain wisdom, understanding, and power from the 7 Spheres of Money principles of success. I love connecting with people who want to challenge their beliefs and habits to grow their wealth and create financial independence. My team and I are committed to producing a workshop or presentation that fits the needs that you have today. I provide speaking services for various engagements such as:
KEYNOTE WORKSHOPS
WEBINARS
CREDIT UNIONS
SCHOOLS
501(C)(3)
---
Travels from: Texas
Fee: On Request
Contact us at Speakers Inc and subscribe to our YouTube channel