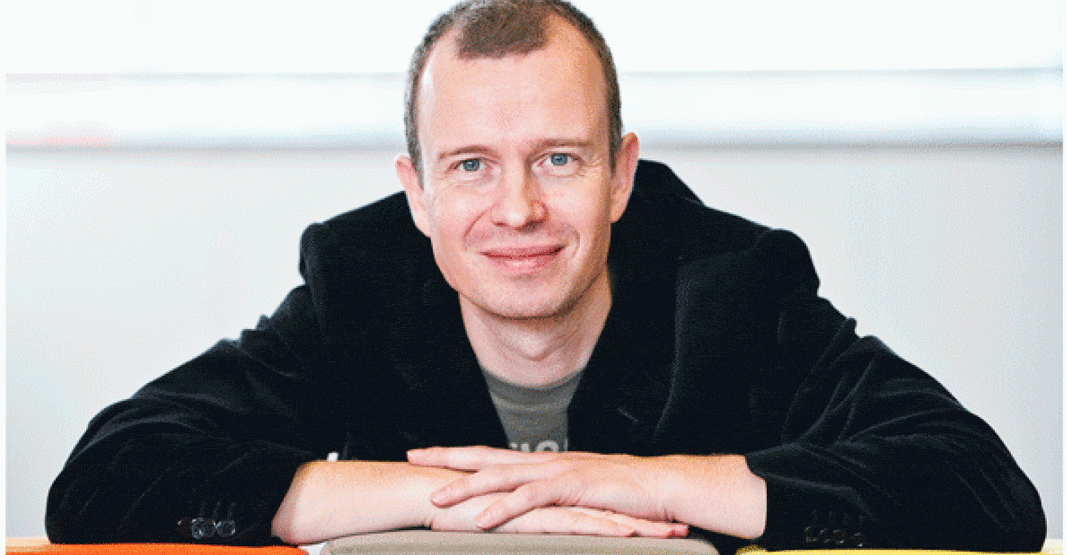 Cyriel Kortleven is a sought-after speaker at conferences, client events and internal leadership development meetings. His mission in life: to boost the creative and entrepreneurial mind-set of professionals in change. Through his playful and enthusiastic attitude to life, Cyriel Kortleven – Change Mindset creates an open and informal atmosphere – ideal for bigger events and conferences.
Cyriel stimulates people to break their fixed-thinking patterns and inspires you unleash your full potential. With almost 20 years hands-on experience in the domain of creativity and innovation, he has already inspired organisations in 25 different countries in 5 continents.
He's the author of 5 successful business books. Some words that always come back from the participants: 'Inspiring', 'Fun' 'Pragmatic tools and tips' and 'Lots of energy'. Now available to book through Speakers Inc
Don't mind the Change. Change your Mind.
Cyriel will help your organisation to realise the strategic goals like engaging your employees in a change-project; reducing the risk-aversion and stimulating a more entrepreneurial mindset; offering pragmatic tools and language to open a real conversation on innovation and change. Cyriel's speaking style is very engaging with a lot of interaction and humour.
Cyriel sees himself as a simplifier who delivers simple, pragmatic message to provide his audience with tools and language. Cyriel loves to work in an international context with audiences from all over the world. No wonder that Cyriel Kortleven – Change Mindset belongs to a select group of 35 people in the world who may call himself a Global Speaking Fellow – an award for speakers who have spoken across the Globe and demonstrates high degree of speaking expertise and cultural awareness in global markets.
In times of disruptive change, we need professionals with an agile mindset. Everyday, we're confronted with new challenges: global competition; demanding clients; new technologies; … We need people who dare to leave their comfortzone and suspend their judgement. We need people who explore the world from a different perspective and can turn problems into opportunities. We need people who get into action and who aren't scared to fail fast, often and forward by experimenting with BaNano actions.
Topics
Develop a Change Mindset – survival kit for professionals in change
Great Leaders Improvise – be ready to see what needs to be done in an unforeseen world
Break, burn or ban the Box – 6 creative skills to boost your innovation power
Reducing risk aversion – do more small experiments & allow nearlings to create a faster learning process
Less is Beautiful – 3 crucial lessons how 'less' can 'succeed' in business
Testimonials
"Cyriel delivered a splendid and energizing keynote and afterwards facilitated a workshop in which we developed new ideas and solutions for some Unilever challenges. A great experience."
Sabine Blanchet – Country HR manager, Unilever

"Cyriel is able to apply enormous amounts of creativity to his sessions. Whether it's about behaviour, strategy, team-spirit or out-of-the-box-thinking, it's always worthwile exchanging thoughts with Cyriel!"
Peter Lathouwers – Euope Business Intelligence Director, Nike
"Cyriel style is incredibly energetic and fun yet his delivery is professional and meaningful." – Leslie Ashley – Director Research & Innovation – Trillium Health partners
"Cyriel is a high-energy, engaging speaker with a passion for creativity and innovation that is infectious." – Kathryn McDonald – Company Sustainability Leader at Opus International Consultants
"Cyriel's talks are simple, well-thought and yet 'unpredictably' interesting." – Alfred Chin – Sales Director Southeast Asia, AIP Corporation
"Speaker doesn't even do him justice. More like Engager, Change maker, get people to really get his point." – Jill Hutchison – Director Evolve Dynamic
"Feedback from the entire audience was extremely positive ranging from 'fun', 'inspirational', 'just the boost I needed at the end of an interesting day'." – Maarten Laukens – organiser CTG Experience Day