A Global Ship Navigator and Africa's First Female Dredge Master. Captain Londy Ngcobo is passionate about unlocking Africa's ocean economy.
With over 13 years of experience in the Maritime industry, her background includes Maritime Studies, International Merchant shipping experience, Advanced dredging from the Netherlands IHC, an industry-shaking role as a former Maritime Compliance Manager for Transnet National Ports Authority, Founder of Global Maritime Youth and Chief Executive of Womaritime Experts, a consulting firm in the shipping industry. All which has led to her well-known title "The BLACKMERMAID"
This Black Excellence award-winning Woman in Scarce Skills serves on various boards in the transport sector and influential organizations within leadership, women, and youth spheres ensuring continuous development of Africa's transport professions through advocacy, training, and awareness as well as strengthening the competitiveness and employment creating potential for Africans.
As a mother and wife herself Londy is passionate about women and youth empowerment. Her experience has equipped her with the ability to focus on providing sustainable tools for women to thrive and her zest for life encourages the youth to think outside the box.
Through public speaking which includes a TEDx Talk, Forbes Women Africa, and various media platforms Londy has impacted so many lives by instilling bold and global mentality to those who have had the privilege of seeing her in action. This Blackmermaid sure is making waves on land.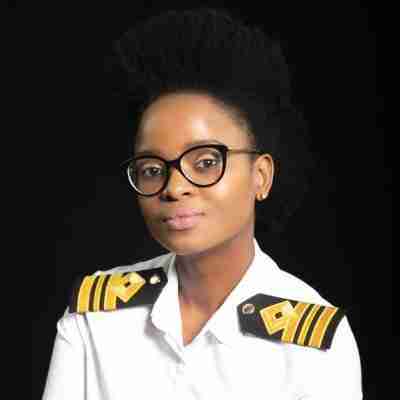 SERVICES
To realize her vision, Londy strives to continually add value by collaborating with other organizations, corporations, and brands that align with her values. These collaboration opportunities include:
PUBLIC SPEAKING – KEYNOTE
MENTORSHIP / COACHING PANELIST /
FACILITATOR
BRAND AMBASSADORSHIP
CORPORATE SOCIAL RESPONSIBILTY
SPEAKING TOPICS FOR 2021
It's no lie that Seafarers are the best storytellers. Through these talks, Captain Londy Ngcobo takes the audience on a journey of fascinating ship scenarios she has experienced, witnessed, and leaned all over the world. And linked with every story are key lessons that perfectly align with the client's brief/theme as long-lasting tools for the audience to take home.
Resilience & Reinvention – Overcoming hardships and finishing strong.
WHY IS A SHIP CALLED "SHE"?
Women Events, Women in Business, and Women in Leadership
ABANDON SHIP – The Captain goes down with the ship.
Leadership – Vulnerability, Bravery, Courage.
Embracing Change & Transformation Breakthrough, Innovation & Creativity
Diversity & Inclusion, Communication, Workplace culture, Teamwork & team building
Travels from: Durban, South Africa
Speaking Fee:
South Africa – R30,000 – R40,000
International – $8,000
Contact Us at Speakers Inc for more information and subscribe to our YouTube channel