Buhle Dlamini is the President and founder of MindGro Consulting based in Nova Scotia, Canada.
He is an author and a sought-after international speaker, assisting leaders and organizations to create a winning culture, to own the future and to manage diversity and cultural intelligence.
Born and raised in South Africa, Buhle speaks and works across Canada, the United States, Africa, Europe and Asia. Book through
Speakers Inc
He is accredited with the Cultural Intelligence Centre in Michigan, as an international facilitator of Cultural Intelligence and he is the only accredited facilitator in Atlantic Canada. Buhle is the founding Chairman of Young & Able Pty (Ltd) in South Africa; a learning and development firm specializing in providing learning interventions and designing leadership programs for companies, as well as activating the potential of current and future leaders.
Prior to founding Young & Able in 2003, Buhle worked in youth development with YFC and The Salvation Army in South Africa, Germany, USA and the UK.
Buhle Dlamini – International Business Strategy gained experience in the areas of generational theory, change management and executive leadership development whilst serving as an associate consultant of TomorrowToday (2004 to 2006).
Buhle was the project leader for the development of Heartlines 8 award-winning films on values that saw him meet Nelson Mandela and he received an award from Desmond Tutu (Archbishop Emeritus) for Nation Building.
Some of Buhle's recent work includes speaking, strategy facilitation and faculty roles with Barclays, Europcar-SA, JP Morgan, Samsung, Sasol, UPS Stores Canada as well as speaking at Yale University in the USA.
Buhle has a Harvard University Certificate in Strategic Management, a Diploma in Youth Development from the University of South Africa and a Certificate in Strategic Management from UNISA.
He is a qualified Senior Leadership Facilitator with Columba 1400 International Leadership Institute in Skye, Scotland and he was part of the LeadersQuest in China in 2010.
PRESENTATIONS
Owning The Future
The future of individual and business success is very different to anything we have experienced before.
Owning The Future is a must for organisations and individuals that are serious about being at the forefront and lead the wave of the new economy.
While it gives a very strategic and futurist message, it is also light in style. Inspiring, eye-opening, practical and full of ideas you can walk out and apply immediately.
Afro-Centric Leadership
There is no need to look across the seas for inspiration and direction when it comes to leadership. Africa has birthed some of the greatest leaders, throughout history, and right up to this present day. What made them stand out as great leaders of their day? What makes one person stand out head and shoulders above the rest in the competitive area of leadership?
Passion to Success
This Presentation will help teams, organizations and individuals to be clear about what their passion is and in turn using this passion to spur them on to success in their field. Without passion work is a chore, without passion vision statements are just words on paper.
Scratch the Itch of Greatness
The itch of greatness is full of hope, resilient by nature and boundless in its potential to serve the common good. There is a deep innate need, an almost exponential yearning within each of us to start scratching this itch of greatness.
Five Dysfunctions of a Team
For a company to reach it's maximum potential it needs each of its teams to function as united entities. However getting different personalities, experience levels and work ethics, to become one unit is often seen as a unobtainable goal.
From Dream to Delivery Excellence
This Presentation looks at how visionary organisations can turn great visions and dreams into excellence in service delivery. In most organisations there seems to be a breakdown between 'The Dream', 'The Great Vision' and quality of the service delivered.
Women and Leadership
Many women find themselves in unchartered waters as they are promoted to positions of leadership in the corporate sphere.
The Communication Game
An overview of basic skills that will help participants improve their abilities at all levels of communications.
Cross-cultural Skills
Never in the history of mankind have so many cultures interacted with such regularity. Whether traveling internationally or simply heading to the local mall we're all encountering people whose culture and worldviews differ from our own.
Buhle Dlamini
Young, Energetic and Full of Ideas? Stop Saying "What If I Could" or "I Wish I Could" when it comes to starting and running your own business. You can start a successful business no matter who you are or where you are. You have all that it takes to be a serial entrepreneur, make money and have a lot of fun while doing it. You don't even have to quit your job if you don't want to. Entrepreneurship is now within reach for anyone and everyone who dares to believe they can make it happen. Do You?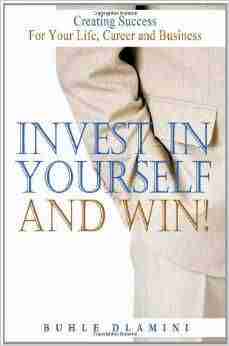 Few people invest in their lives to realize their life's fullest potential. Those who do gain incredible returns upon their investment until they don't have to work so hard any more as their investments start to pay off great dividends all on their own. This book will guide through steps you need to take to invest in your life and win.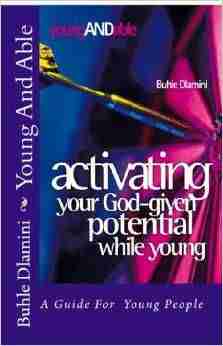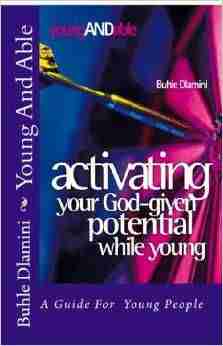 Have you ever felt like you are missing something? Felt like there is more to you than you are experiencing now? That is because there is more to you than you are currently experiencing. There is a greater potential within each and every one of us that has been placed within us by God.The thing is this great potential within us like anything worth having it needs to be activated.
Travels from: Nova Scotia, Canada
Speaking Fee: $12,000 – $20,000