Brian Apprille is a stand-up comedian, voice actor and motivational speaker who performs across America for comedy clubs, businesses, churches, and any audience who wants to laugh or hear an inspiring story.
Brian, a clean comic, has shared the stage with some of comedy's biggest names and appeared on NBC, Sprint TV and AOL's "Comedy Spotlight." He is also the winner of the 2016 Clean Comedy Festival and the 2019 CCA Comedy Contest. Critics describe him as "brilliantly entertaining," and "coast-to-coast funny!" Brian is best known for his high-energy comedy and impressions; he has been dubbed "The Man with A Thousand Voices" and throughout his performances slips between Homer Simpson, Peter Griffin, Alan Rickman and hundreds of other characters both real-life and animated.
Brian's career took a turn for the serious in 2009 when he developed facial paralysis as a result of a rare disease called Ramsay Hunt Syndrome. He found humor in the midst of his challenges and got back on the stage after over a year of fighting Ramsay Hunt Syndrome's debilitating symptoms.
Now an activist and a comic at once, Brian raises awareness of facial paralysis and inspires hope in fellow suffers with plenty of belly-laugh healing along the way. He founded San Diego's first facial paralysis support group and has appeared on NBC's Inspiring San Diego to share his story. You can listen to the stories of notable facial paralysis survivors like Mary Jo Buttafuoco and WWE Hall of Famer Jim Ross on Brian's podcast, Unique Smiles: The Facial Paralysis Podcast.
Brian now gives inspirational speeches to corporate, church and a variety of other audiences all over the country. He owns a comedy company, Encore Comedy, headquartered in San Diego, California.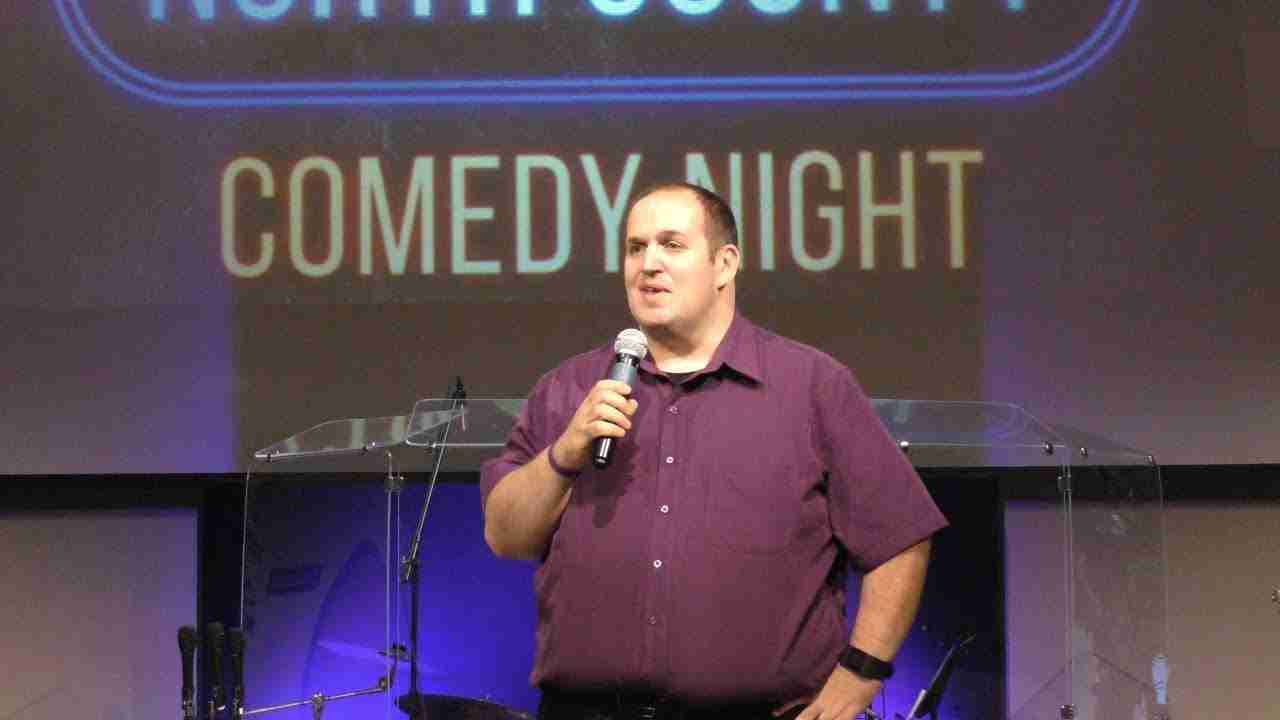 STAND-UP COMEDY
Want an event that will keep your guests laughing?
Hire Brian to do what he does best: Make people laugh.
Mixing impressions with his high-energy comedy, Brian's act is suitable for all!

EMCEE WORK
Brian Apprille has been on the stage since 1997 and brings his experience as a stand-up comedian and inspirational speaker to his work as an emcee at events across America. Graced with the gift of gab and sharpened from decades performing, Brian's speaking performances are equal parts charisma, comedy, and storytelling. Brian brings the confidence and quick wit necessary to smoothly facilitate your event and ensure your itinerary marches along without missing a beat. Give Brian a call for any event that requires a master of ceremonies, including the following:
Fundraisers
Awards ceremonies
Weddings
Conferences
Conventions
Seminars

PUBLIC SPEAKING
Brian Apprille speaks to audiences across America about his decade-long struggle with facial paralysis and Ramsay Hunt Syndrome. Brian found humor in this challenging time, and tells the story of how after half his face was paralyzed, leaving his eye open for nine months, he regained the stage and entered the prime of his career. Filled with side-splitting humor and heart-warming anecdotes, his speeches leave audiences invigorated to chase their dreams, live their best life and achieve their goals.

CORPORATE EVENTS
Brian gives businesses the full benefit of his 20+ years as a comedian and public speaker with humorous inspirational speeches. Corporations call on Brian to use laughter and storytelling as business tools for motivating, informing and entertaining employees. Brian will adapt his show to the corporations' desires and goals and is available to perform at any of these events:
Holiday parties
Annual meetings
Conferences
Seminars
Trade shows
Retreats
Company programs
Team-building events
Board meetings
Travels from: San Diego
Fee from: $5,000 for Comedy | Keynote to "on request" for Emcee
Contact us at Speakers Inc for more information and subscribe to our YouTube channel