Anton Swanepoel – Personal Finance Speaker
Anton Swanepoel – Personal Finance Speaker was one of six finalists of the FPI/Personal Finance Financial Advisor of the Year Competition in 2003 and is the co-founder of Crux Consulting, a Compliance Practitioner.
Anton studied law at the University of South Africa, is a former Magistrate and was appointed at Sanlam as a Legal Consultant in 1989. Book through Speakers Inc
He became a Broker Services Sales Manager in 1992, joined Alexander Forbes in 1994 as an Executive Financial Consultant and served on the Board of Alexander Forbes Executive Financial Consultants.
Anton Swanepoel – Personal Finance Speaker
In July 1998, Anton joined Citadel Investment Services as a Portfolio Advisor Partner and became a Wealth Manager Partner early in 2000 in the joint venture company of Deloitte & Touché and Citadel Investment Services called Deloitte & Touché Private Client Advisors.
He was appointed at PSG Investment Services as Director: Financial Planning in June 2003 and when the company merged with PSG Konsult Limited, Anton held the position as Director: Products and Training.
Anton is the co-founder and non-executive director of Crux Consulting and Managing Director of Crux Capital, an independent investment company.
Early in 2007 he submitted his Masters thesis (LLM) on FAIS, titled:
A new perspective on the contractual relationship between advisor and client, the advisory and intermediary service process and professional practice management.
His three and a half year study focused on how to optimize the advisor/intermediary and client relationship during the advice and intermediary service process and it covered the following disciplines under FAIS:
• Short-term insurance
• Long-term insurance
• Investments
• Health service benefits
His experience as an advisor, part of top management as well as his Masters studies enabled Anton Swanepoel – Personal Finance Speaker to register a level 6 training course for financial services providers with ICESA, which include modules in Leadership, Business planning and practice management as well as compliance which apply to all four financial disciplines as referred to above.
He also acts as a business and compliance consultant to:
• The South African Financial Services Intermediaries Association (SAFSIA);
• FNB Advisory and Intermediary Services;
• Allan Gray;
• Momentum;
• Channel Life
Anton joined SAFSIA as a guest speaker on a national road show in March 2007, which was sponsored by SANTAM as the majority of the audience consisted of short-term intermediaries. Follow SI on Twitter
He was invited by ABSA to address their brokers on Practice Management and compliance during their national road show in March and April 2007 and he has been included in the list of guest speakers at the annual FPI Convention, where he will address delegates, who specialize in Health service benefits, on Practice Management and Compliance.
Anton's public speaking activities include guest appearances at numerous FPI meetings, breakfasts, business conventions and the APICS International Business Conference in Australia (May 2004).
Anton Swanepoel – Personal Finance Speaker has written a number of books on financial planning and business, which include:
• Play your business like a pro with Gary Player, ISBN 1-920044-59-0;
• Invest like a Pro, ISBN 0-620-28914-7;
• Retire like a Pro, ISBN 0-620-31238-6;
• Protect your business like a Pro, ISBN 0-620-31784-1;
• Comply like a Pro ISBN 0-620-32586-0;
• Manage your practice like a Pro, ISBN 0-620-34454-7;
• The Six-Step Process & Compliance, ISBN 0-620-36226-X; and
• Courageous Leadership 2010 and beyond, which is scheduled for release in May 2007.
Anton Swanepoel – Personal Finance Speaker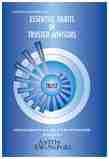 Essential Habits of Trusted Advisors highlights the fundamentals that build trust between financial advisors and their clients and it demonstrates how advisors can apply these principles when they engage with their clients to speed up the process of establishing trust.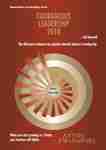 The difference between two equally talented advisors is leadership. When you start growing as a leader, your business will follow. This publication is also sold out. But you can download an electronic copy.