After wowing audiences in 14 countries for more than a decade on the speaking circuit, Amanda Stevens is regarded as one of the best female speakers in Australia as a Consumer Futurist and Customer Experience Speaker.
Entertaining. Inspiring. Humorous. Engaging. Memorable. These are just some of the words used to describe Amanda Stevens, CSP.
Her ability to tailor each presentation and connect with each audience in a uniquely tailored way enables her to deliver powerful messages that provoke, stick and inspire action.
Book Amanda for your next conference or event and you'll experience impact and value that lasts long after she's walked off stage.
Amanda's specialty is the customer experience.
She's passionate about it, blogs about it and writes books about it. But her approach transcends a one-dimensional customer service message; her content is based on powerful, proven and practical strategies for turning customers into advocates and it can be applied to any industry.
Amanda is able to customise her approach, tailor her stories and direct her message to meet each individual brief. She can layer in powerful communication messages and deliver lessons that resonate at every level of an organisation.
She's also able to facilitate workshop discussions integrate interactive team exercises where appropriate. After all, creating brand advocates is a team sport.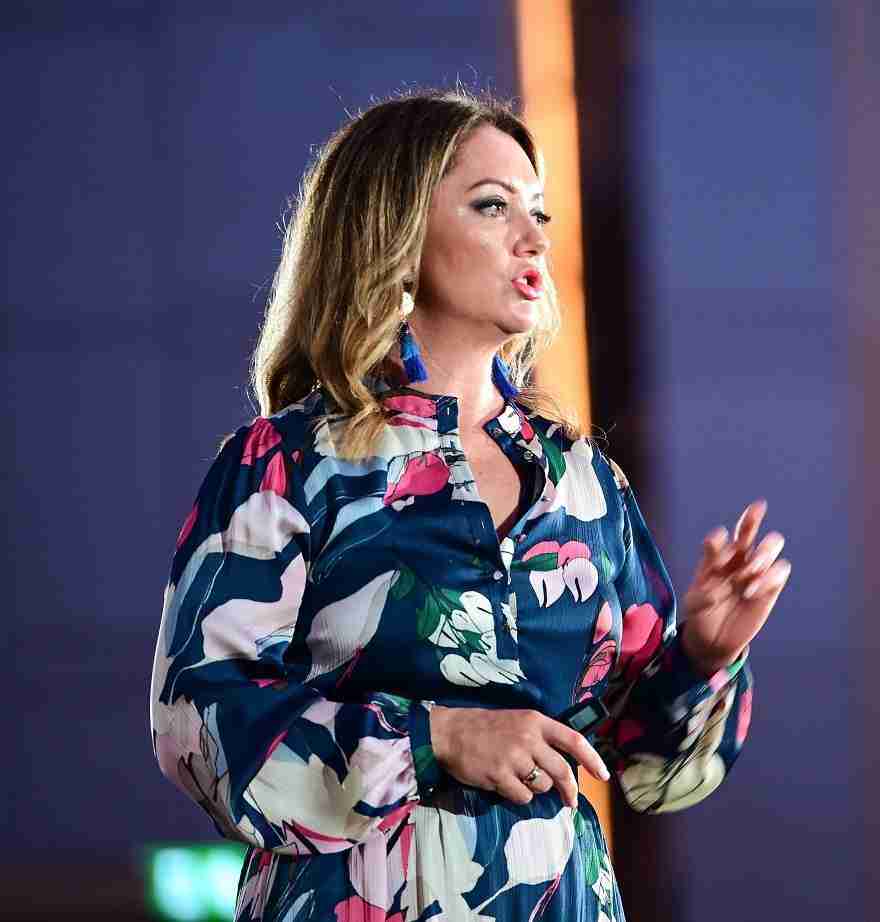 Amanda Stevens | The Consumer Futurist | Customer Experience
With a double degree in marketing and consumer psychology, Amanda has authored five books and is highly regarded as a marketing consultant, having been engaged to work with brands such as Microsoft, Westpac, Foxtel, Lend Lease, Priceline, and even advising at the highest levels of Australian politics.
She's shared the stage with the likes of Sir Bob Geldof, Sir Richard Branson and Condoleezza Rice and has presented for audiences ranging in size from 30 to 3,000 at all levels of business.
With four keynote topics and four workshop options that can be combined to suit your conference theme and unique needs.
Amanda's able to kick off or close any conference with a high energy, entertaining keynote or she can facilitate a structured, tailored workshop for a small leadership group … and anything in between.
Amanda is a Certified Speaking Professional, one of the highest accolades given to a professional speaker by the Professional Speakers Association of Australia.
---
KEYNOTE TOPICS:
EPIC: FUTUREPROOF YOUR BRAND. HOW CAN YOU CREATE ANTIDOTES TO DISRUPTION AND BUILD AN ENDURING BRAND?
With consumer expectations changing faster than digital disruption, a shifting landscape requires business owners and marketers to think differently when it comes to brand-building. Now is the time to think differently, to show true business bravery and to think in EPIC terms – not necessarily just in scale but in character.
In this presentation Amanda outlines a customized blueprint for how any brand can be built to last.
YOUR AUDIENCE WILL LEARN:
The key characteristics of brands built to last
Why striving for EPIC has never been more critical
a 12-point blueprint for building a EPIC brand
Why expertise and thought leadership are more important than your product or service
The secrets of creating a brand positioning that captures the hearts and minds of your customers
How to create a culture of innovation and make decisions that are insights-driven
How to deliver a consistently EPIC experience.
TURNING CUSTOMERS INTO ADVOCATES. GOOD BRANDS HAVE SATISFIED CUSTOMERS. GREAT BRANDS HAVE RAVING FANS.
Decoding the science of advocacy, Amanda explores why your existing customer base is possibly the greatest hidden asset in any business and outlines a plan to create a brand that customers willingly and enthusiastically rave about.
She presents a customized approach for harnessing brand advocacy in a post-digital age and why the combination of high tech and high touch is the next frontier in brand disruption.
YOUR AUDIENCE WILL LEARN:
How to cultivate customer centricity from the inside out
Why developing brand advocates is the fastest and most effective way to scale a brand
The shift from word-of-mouth to word-of-mouse and the opportunity it presents
How to identify the cultivate brand advocates and how to make them multiply
The six keys to creating a memorable customer experience worth raving about.
THE NEW RULES OF RETAIL. HOW CAN YOUR BRAND BE PART OF THE RETAIL REVIVAL AND MAINTAIN RELEVANCE IN A CHANGING MARKET?
The retail sector is Amanda's pet passion, Combining the latest research with a proven process for attracting, retaining and maximizing a loyal customer base, Amanda presents a plan for creating a world-class in-store experience and innovative marketing strategies for the modern age.
With passionate and meaningful insights, Amanda is able to motivate, inspire an invigorate any retail group.
YOUR AUDIENCE WILL LEARN:
The new rules of retail and how to calibrate your brand to maximize profits
How to anticipate the changing needs of the retail sector and what it means for all brands
The live emerging trends for the retail sector and what it means for all brands
The six proven strategies that any retailer can implement immediately for growth
How to create a sustainable competitive advantage in a changing retail landscape.
---
Travels from: Queensland, Australia
Speaking Fee: excludes travels
In-Person: $18,000
Virtual: $9,000
Book Amanda below or contact us for more information at Speakers Inc and view her full profile on WeSpeak Global