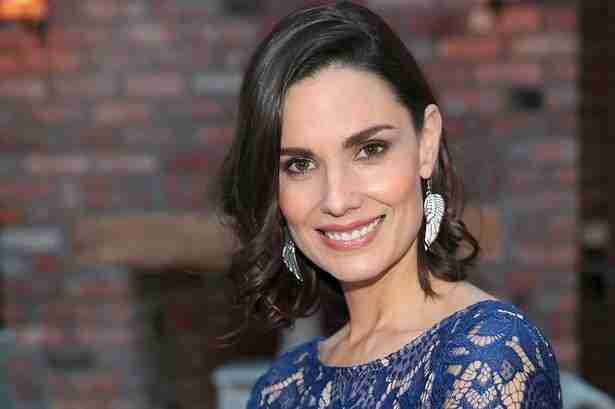 Alison Canavan is available to present as the opening or closing, Emotional Intelligence and Female Leadership keynote speaker at your next Miami, Florida event and conference.
Ms. Canavan is a leading leadership and Wellness speaker that delivers keynotes many times per year. Alison is available to speak at your next Miami, Florida event and conference. Alison has been speaking professionally for over 10 years. Her keynote topics include woman empowerment, leadership, EQ – Emotional Intelligence and digital detox through wellness.
By working with Alison, you are guaranteed a seasoned speaking professional that will make your event a success. Alison brings energy and positivity to each of her presentations.
Alison has presented keynote presentations around the globe to some of the largest organizations in the world. Learn more about why Alison Canavan is the right EQ and Leadership keynote speaker for your next Miami, Florida event and conference.
Alison Canavan is a recognized expert in Female Leadership and EQ after years of being in the industry and her specialist topics. A highly sought-after keynote speaker, transformational leader, she guides individuals and businesses to capitalize on empathy and magnify their impact.
Her unique expertise is in combining practical business tactics with accelerated learning strategies to embrace change, encourage innovation and increase change for people and organizations worldwide. Alison Canavan inspires, empowers and guides people to achieve massive and lasting personal and professional growth, whether it be as a keynote speaker, facilitating corporate workshops or mentoring individual.
A leading international keynote speaker, Alison has reached tens of thousands worldwide with her message of 24/7 Unplugged as the competitive edge in the face of today's complex markets. Alison is a sought-after business Detox catalyst who inspires, empowers and guides organizations and individuals to create sustainable, high-performance strategies. Alison through her keynotes, helps leaders embrace Emotional Intelligence, cultivate work cultures of greater unity and resilience, as well as strengthen their voice as purpose driven leaders.
---
WHY MIAMI?
ou've never been anywhere like Miami – fact. Known as the "Magic City", Miami boasts a unique and exciting mix of hip urban culture, laid-back seaside vibes, and Latin and US traditions.
Although we could go on and on about this magical city, we decided to narrow it down to these 10 reasons to love Miami.
The beaches are world class
There are few beaches in the world that can compete with Miami's sandy shores. The city's miles of pristine coastline conjure up all kinds of activities; you'll find beach volleyball games, outside gym classes and, of course, the most gorgeous sunbathing spots you'll ever experience. There are beaches for all occasions: pet-friendly, BBQ-ready, and ones that host parties once the sun goes down. People watching at South Beach is never a waste of time, nor is rollerblading and biking along Ocean Drive. Whatever your dream beach activity is, Miami has you covered.
It's foodie paradise, Latin American edition
In Miami you can eat the most scrumptious Latin American cuisine every night of the week. You'll get to taste the best Cuban dishes outside of Havana and drink cup after cup of Cuban coffee – and, of course, Cuban cocktails. You can also discover traditional cuisine from across the Caribbean and Latin America. Dishes you thought you knew are given twists distinctive to particular nations. Empanadas, for example, will vary depending on whether you head to a Colombian, Ecuadorian, Argentinian or Puerto Rican restaurant.
---
Travels from: Texas, USA
Fee range: On Request
View Full Profile: HERE
Contact us at Speakers Inc and subscribe to our YouTube channel