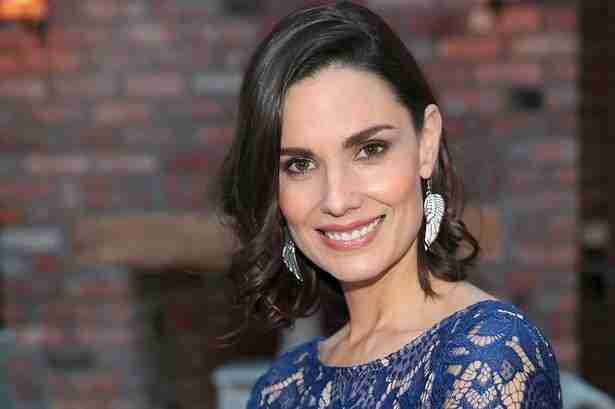 Alison Canavan is available to present as the opening or closing, Emotional Intelligence and Female Leadership keynote speaker at your next Denver, Colorado event and conference.
Ms. Canavan is a leading leadership and Wellness speaker that delivers keynotes many times per year. Alison is available to speak at your next Denver, Colorado event and conference. Alison has been speaking professionally for over 10 years. Her keynote topics include woman empowerment, leadership, EQ – Emotional Intelligence and digital detox through wellness.
By working with Alison, you are guaranteed a seasoned speaking professional that will make your event a success. Alison brings energy and positivity to each of her presentations.
Alison has presented keynote presentations around the globe to some of the largest organizations in the world. Learn more about why Alison Canavan is the right EQ and Leadership keynote speaker for your next Denver, Colorado event and conference.
Alison Canavan is a recognized expert in Female Leadership and EQ after years of being in the industry and her specialist topics. A highly sought-after keynote speaker, transformational leader, she guides individuals and businesses to capitalize on empathy and magnify their impact.
Her unique expertise is in combining practical business tactics with accelerated learning strategies to embrace change, encourage innovation and increase change for people and organizations worldwide. Alison Canavan inspires, empowers and guides people to achieve massive and lasting personal and professional growth, whether it be as a keynote speaker, facilitating corporate workshops or mentoring individual.
A leading international keynote speaker, Alison has reached tens of thousands worldwide with her message of 24/7 Unplugged as the competitive edge in the face of today's complex markets. Alison is a sought-after business Detox catalyst who inspires, empowers and guides organizations and individuals to create sustainable, high-performance strategies. Alison through her keynotes, helps leaders embrace Emotional Intelligence, cultivate work cultures of greater unity and resilience, as well as strengthen their voice as purpose driven leaders.
---
WHY DENVER?
Its friendly climate is another reason Denver is so popular. Listed as a semi-arid continental climate, Denver is partly dry but its weather is also affected by the nearby mountains that tend to change both its temperature and its degree of humidity. Denver residents and visitors enjoy four distinct seasons. Each has its own special charm.
Denver is a gorgeous city in the United States. It's the capital of the state of Colorado. Furthermore, it's the largest city in its state. Some of the best sights in the city are the Denver Art Museum and the botanic garden.
If you're wondering why you should visit Denver, there are many reasons you should know about. The city has so much to offer and there's something for everyone's liking. For that reason, traveling to Denver is so much fun!
One of the most amazing reasons to visit Denver is that there is a gorgeous amphitheater. This is an amphitheater made of rock. And the best thing about this place is that you can see performances there! It's one of the most unique things in the city and going there is great.
Another nice reason to travel there is that it often snows in the city. This looks magical!
Besides that, there is much more. Love shopping? Then the boutique shops in the LoDo Neighborhood are wonderful! And if you're looking for a relaxing place to go to, Denver is great as well. There are many wonderful rooftop bars in the city.
Another thing that makes the city worth visiting is that you can see mountains when you're in the city. This is definitely breathtaking and it makes the city unique.
And there are so many other great things about the city that you will love!
---