Aki Kalliatakis – Customer Service Speaker
Aki Kalliatakis – Customer Service Speaker is a Professional speaker on customer care, customer sales and a conference speaker. He spent much of his time developing and presenting numerous courses for managers and supervisors in these various organisations and now available through Speakers Inc
Aki Kalliatakis – Customer Service Speaker
Aki lectures on executive development programmes for a number of business schools of both local and international universities, although he knows that practical ideas are more important than academic theory.
WHAT DOES HE BRING TO YOU
Aki insists on measurable customer success and delight.
Aki focuses on building your organisation's capacity.
 Aki strives for simplicity.
You will experience visible results within 100 days
Humour, innovation and insight have a common core
 His work is tailored specifically to your goals
Every engagement must have defined goals.
His work is tailored specifically to your goals
Aki provides service with the highest standards
He believes passionately in his work, values and principles, and wants every engagement, every interaction, to reflect these principles.
Aki is a Professional Speaker and will motivate and educate your team on delivering customer service and sales and follow on Twitter
Rock Your Customers! – An Experience
Can there be anything more ridiculous than a 56-year old overweight bald guy dressed as an ageing rock star, and doing a karaoke version of rock songs from the 1970s and beyond? But that is what makes this presentation so unforgettable.
This presentation creates an awesome mind-blowing business presentation, combining my love of 70's and later rock music with the message of delighting your customers.
This "lectern rock" presentation is presented at corporate sales and other conferences, as well as at theatres/movie houses for individuals to book and attend.
The standard speech and PowerPoint presentation is replaced by snippets of well-known and familiar rock songs – with appropriate lyrics – and audience participation will be encouraged. Some of the titles used are…

⦁    Thunderstruck (AC/DC) (What you want your customers to be)
⦁    Whole Lotta Love (Led Zeppelin.) (What customers are desperate for today)
⦁    I Can't Get No Satisfaction (Rolling Stones.) (What happens in reality)
This presentation also includes lots and lots of stories of superb service from ordinary people.
Delight Your Customers!
Businesses have long engaged in head to head rivalry in search of sustained growth and competitive advantage. They have fought for even the smallest increases in market share, struggled to position themselves uniquely and distinctly, and battled to gain as many customers as they can. In this talk you will get practical tips on how to: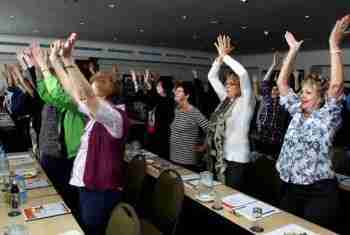 ⦁    Discover the reasons why it is so important to "delight" customers and create loyalty today, including reasons why it is important for you.
⦁    Delight, thrill and excite your customers with legendary levels of customer care and service
⦁    Create hundreds of irresistible ideas for innovatively adding value for customers – ideas that will make you indispensable to them, keep them loyal forever – and make your competitors irrelevant
Blue Ocean Strategy and Value Innovation
Today we are competing with everyone
If you cannot be distinct, then you're going to become extinct."
Businesses have long fought for even the smallest increases in market share, struggled to position themselves uniquely and distinctly, and battled to gain as many customers as they can.
And yet in today's overcrowded markets, in the middle of the "credit crunch," competing head-on results in nothing but a bloody battleground: rivals fighting for an ever-smaller customer base; introducing irrelevant incremental improvements; and wasting resources to market to customers who just don't care. This is the bloody red ocean of shark fighting shark.
From Terrorist to Apostle: How to Deal With Customer Complaints, Problems, Anger and Difficulties
A dynamic, practical and vibrant day workshop to give you the skills to deal with unhappy customers and turn them into partners.
In this no-nonsense workshop, crammed with sensible and useful tips, case studies and examples, you will get exactly what you need to deal with customer problems exceedingly well. You will discover …
⦁    The 5 most important things that customers want when they complain
⦁    At least 40 common things that upset your customers
⦁    How to turn around unhappy, disappointed and distressed customers, and deal with them in such a way that they become even more loyal than delighted customers
Future Trends in Marketing and Customer Care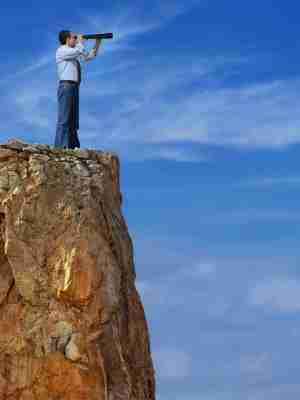 In this talk we will summarise what's going on in the world of marketing and customers – businesses or consumers – right now. (Or at least we'll try to do so – because predicting the future is doomed to failure.)
Aki Kalliatakis – Customer Service Speaker
It's just not enough, because many customers spend millions of rand, and sometimes receive very little extra value except the basic product or service which they paid for.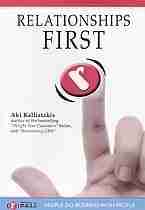 The book reveals the secrets of how to develop powerful ties to customers, with predictable positive results for both you and your customers.