For the past two decades, Afterburner Inc has shown corporations around the world how to utilize the same techniques that created leaders and developed elite teams in the high-stakes environment of combat.
They bring a hands-on approach to developing leaders, improving communication and collaboration, and increasing agility; all while driving team and individual accountability.
As the global leader in Flawless Execution, they offer three strategic quality management solutions – Equip, Embed, and Empower, a set of business process improvement principles. They apply these principles to help their clients succeed through:
-Experiential Learning – Developing highly customized programs to educate, align and create buy-in
-Real-world Application – Providing a simple & scalable process that can be applied immediately
-Solution Adoption – Our reputation is built on providing tools (e.g. Accelerator Academy E-Learning) to drive sustainment (ROI)
Accelerate your individual, team, and organizational performance with Flawless Execution!
Our Afterburner Seminars team of current and former fighter pilots, U.S. Navy SEALs and other elite military professionals has a powerful mix of combat experience and professional acumen, including graduates of top business schools and academies.
For nearly 20 years, we've leveraged our expertise in strategic execution, strategy development, leadership training, and VUCA environments to empower individuals, teams, and organizations to close execution gaps, accelerate learning and lead more effectively as they pursue cultures of excellence.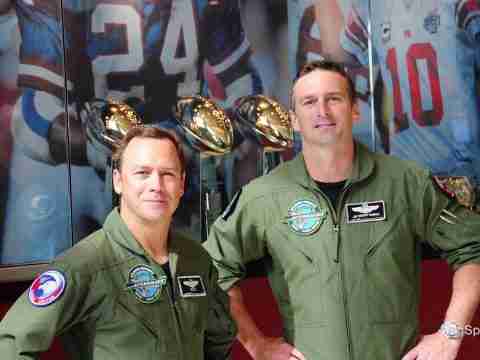 ---
Workshop Topics
HOW WILL YOUR TEAM BENEFIT FROM STRATEGY EXECUTION CONSULTING?
If each person on your team isn't executing flawlessly against the right goals, you're losing money.
Strategy execution helps your team align to a goal, build accountability to the right activity and maintain the motivation as a team to deliver against it.
BUILD A HIGH-PERFORMANCE TEAM
We work directly with your team to inject rigor and discipline into your execution process. We'll help you:
Identify your High-Definition Destination
Create an aligned plan
Set your execution rhythm
Turn lessons learned into actionable process improvements
Our planning and execution framework is battle-tested and used by companies of all sizes, from Fortune 500 enterprises to small teams.
Since growing your business is like undertaking an elite military mission, we use exhilarating and fast-paced programs based on exactly that — aimed at altering the way your team thinks about continuous improvement. We teach teams to solve seemingly insurmountable challenges using the powerful tools of Flawless Execution, structured in a unique "demo then do" format. In addition, our workshops give teams a chance to immediately apply learnings to daily work, thereby increasing the adoption and retention of what they've learned.
Break Through Performance Barriers
Learn from the experiences of fighter pilots — who execute missions flawlessly in the most hostile environments — to gain new insights into how to understand and overcome high-performance obstacles.
Bring Home Continuous Improvement
Equip your team with the know-how to apply Flawless Execution, our proprietary continuous improvement process, born in the zero-tolerance-for-error world of military aviation.
A Fighter Pilot's Secret to Business Success
More Than Just Energy & Motivation – Return To Work With REAL World ROI!
Leading Flawless Execution From The Top
Flawless Execution starts with a strategy that's understood by EVERYONE—not just your c-level executives.

With Keynote Speaker Jim Murphy
Give keynote speaker Jim Murphy 90 minutes to 2 hours. He'll increase your team's leadership skills 10-fold. Your leadership team will learn the Flawless Execution Model: a roadmap for leading teams to get aligned and execute on your mission critical business objectives. In larger organizations, strategy tends to be disjointed. It doesn't travel down to the front line. The organization is not aligned – execution is disorganized and unfocused.
Travel from: Atlanta, GA
Speaking Fees: from $20,000 – $30,000
Training Fees: from $10,000 – $20,000