Adrian Hayes is a British record-breaking adventurer, author, speaker, business coach, documentary presenter and sustainability campaigner.
An Arabic and Nepalese speaking former British Army Gurkha Officer, who also spent two years in the Special Forces, he has conquered Everest, K2, the North and South Poles, the length of Greenland by kite-ski and the Arabian Desert by camel amidst a lifetime of adventure, setting two Guinness World Records, writing two books, and featuring in three documentaries to date.
One of the few extreme adventurers in the world with a senior corporate background – including six years as an Airbus Middle East Sales Director, and a present advisor to the European Mars One project – Adrian is now an internationally acclaimed keynote / motivational speaker and professional leadership, team, and executive coach & consultant, delivering speeches, seminars, and programs worldwide.
He is an ambassador on economic, social & environmental sustainability – the 'triple bottom line' of People, Planet and Profit – and a patron of the Population Matters and Chase Africa charities. As a former qualified Paramedic, he is also involved in an ongoing project providing medical treatment and health & hygiene education in the remote areas of the Himalayas.
Adrian Hayes
Adrian has featured in three documentaries: The Greenland Quest in 2011 for the National Geographic Channel, Footsteps of Thesiger in 2013 and In Inner Mongolia in 2017 for the Discovery Channel, and is now an establishing television and documentary presenter. His first book, Footsteps of Thesiger, was published in 2013, and details his 44-day journey across the Arabian Desert. His second book, One Man's Climb: A Journey of Trauma, Tragedy and Triumph on K2, was launched in the UK in November 2018 and will be published worldwide from March 2019.
Aside from the UK and UAE, Adrian Hayes – Adventure Speaker has lived and worked in Hong Kong, Brunei, Oman, France, New Zealand and Norway and has travelled to more than 100 countries in the World. Outside of mountaineering and expeditions, his interests include all sports – particularly rugby union, Ironman triathlon, rock climbing, athletics and cycling; personal development, politics and international affairs, medicine, health and nutrition, astronomy, film and music, and he is still an occasional singer and guitarist in a rock band.
Adrian Hayes – Adventure Speaker
Keynote Speaking
Adrian delivers a full assortment of keynotes, motivational, coaching or sustainability speeches every month across the world, ranging from ten minute after dinner speeches to 90 minute conference keynotes.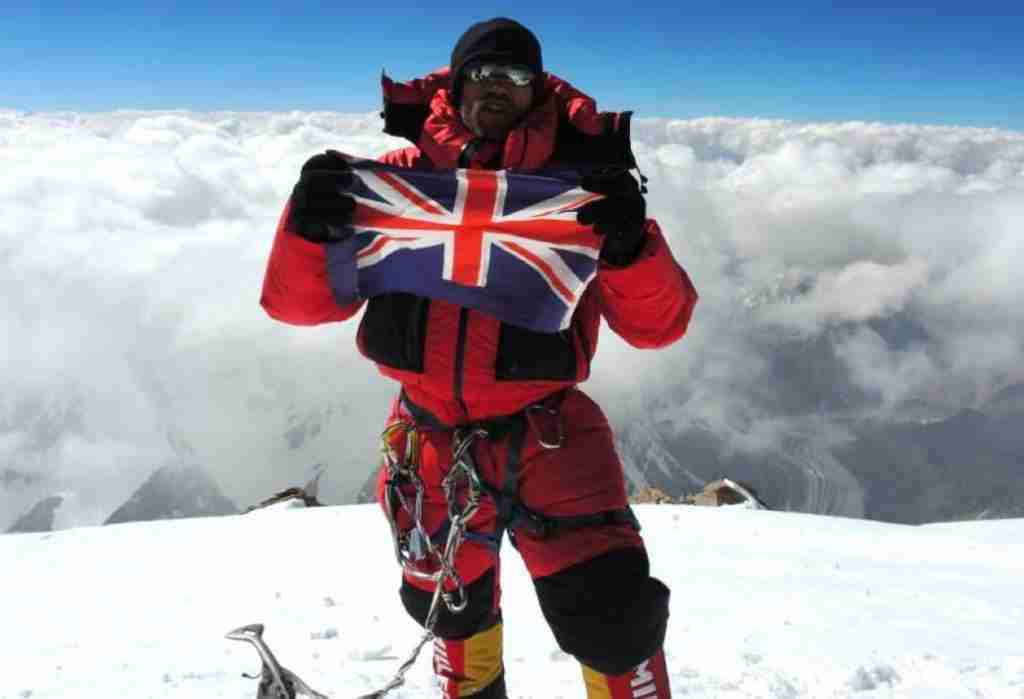 In addition to public events, his audiences comprise of corporations, conferences & exhibitions, government bodies, sports teams, universities, colleges or, time permitting, schools.
There is no single 'play' button and, with a whole toolkit of stories, experiences, anecdotes, lessons or concepts, he aims to deliver powerful, entertaining and inspiring speeches tailored entirely according to client objectives and desired outcomes.
It was truly exceptional, very motivational and gave inspiration to us all – Air Miles, UAE
Team Coaching
Adrian delivers change inducing, deeply learning and gimmick-free team development and consultancy programmes to Boards of Directors, senior management teams, business, sports or non-profit teams worldwide, that are designed with one overriding objective – 'teams exist to achieve results'. His programmes have been developed from years of study of personal and team coaching, relationship systems work, psychology and conflict resolution techniques – together with his unique experience of putting these tools into practise in the expedition, corporate, sporting and military worlds.
Leadership Development
Adrian's empowering and practical leadership development & consultancy programmes are similarly tailored in accordance with organizational needs and to a wide range of client bases. He brings in whatever items from his 'toolkit' of studies, examples, exercises, models, concepts, tools and techniques that may be required to develop that person's or group's leadership qualities, practices and needs.
Master of Ceremonies
Adrian Hayes – Adventure Speaker is an experienced MC and conference facilitator, carrying out engagements and events from small groups to events comprising thousands of delegates.
---
Travels from: London, UK
Now book through Speakers Inc